Why I Decided To Run For 41 Days Straight
If you do it correctly, a streak of running can help build confidence and motivation.
Heading out the door? Read this article on the new Outside+ app available now on iOS devices for members! Download the app.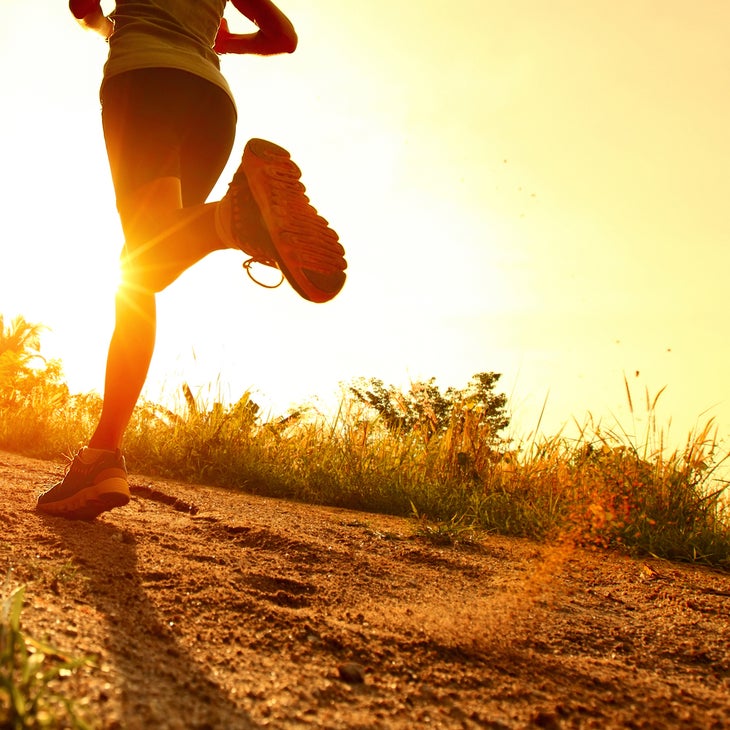 *even though I think run streaks are kind of dumb 
So, I'm running for 41 days. The thing is (as indicated by the asterisk above), I kind of think run streaks are dumb. I don't really believe in them. But…I'm doing one anyway. Yes, I'm complicated and complex (at least that's what I tell myself). You are probably wondering why I'm doing this if I don't even believe in consecutive running days? That is an excellent question.
Here's how it happened. At first I thought to myself, "Why on earth do I need to run every day?" The whole idea just seemed illogical. I value rest days and keeping my legs fresh. However I kept thinking about it and decided that I'd just try it out. If I made it to seven days of running in a row, then I would commit.
Related: Saying Goodbye To Running Buddies
In case you are unfamiliar with the concept of run streaking, you are supposed to run at least one mile each day. My streak goes from Memorial Day to Fourth of July—that's 41 days of running in a row. I usually don't run back to back days so I thought it would be kind of a trip. I planned to take my mile runs as a recovery day and just go out easy. That didn't happen the first few days. It was hot and I wanted to be done, so I sped through my miles in less than 9 minutes, which is nearing 5k pace for me. Not nice and easy. But as I continued running daily (okay, I'm only on day 11 but still!), I started learning a few things.
You have time for a mile. Even on my most challenging days to schedule, I found that I could pull fifteen minutes to change clothes and go run. I've heard many people say that they just don't have the time to exercise. What I've realized is that you can take ten or fifteen minutes out of your day and do it.
Recovery is important. My legs have felt better once I started slowing down on my easy mile days. I've actually experienced less tightness in my legs since I've started the streak. I attribute that to purposely running a bit slower than normal on my one mile days.
There is nothing wrong with running one mile. Before I started this streak, if I didn't have time to run at least three miles, I generally wouldn't run. I'm not sure why, but for some reason anything less than a 5k didn't feel "real." How silly was I? A run is a run, no matter how far.
Running is fun! It has been so nice to get out there and know that I'm just having a few minutes of me time. I started running on different side streets around my house just to give myself a different few. It's been fun.
As I mentioned, I'm pretty early on in my streak so look for a follow up post once I complete my 41 days!
Have you ever done a run streak?