3 Ways To Get Ready For Your Goal Race
If you have a fall race planned, you can start preparing for it now.
Heading out the door? Read this article on the new Outside+ app available now on iOS devices for members! Download the app.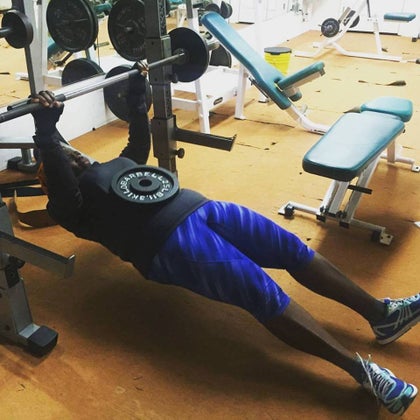 If you've signed up for multiple long-distances events during the fall, now is the time to start building some base mileage and strength so that you can go into your summer training season strong and healthy! March is the perfect month to begin a strength routine, along with other cross training activities, to make sure you arrive at the start line of half marathon or marathon season without niggling injuries or muscle imbalances. Trust me—your training will go much better if your body and mind are prepared for the onslaught of mileage.
Here are three ways to get ready for an awesome few months of training.
Pick a plan and let that guide your pre-training prep
If you've already run a couple of longer races and are ready to set a distance PR or a time PR, make sure you have a training plan picked out. There are so many excellent and varied plans out there! It's worth spending a few hours exploring what different types of plans look like. There's Galloway, Hanson's, Hal Higdon, Cool Running, and Ultra Ladies (if your goal race is an ultramarathon)…so many! Educate yourself so that you know where you need to be BEFORE you start.
Related: 5 Tips For Sticking With Your Training Plan
Put together a strength-training/cross-training program for yourself
As I get older, I am learning that the stronger my body is, the better my running is. I've never been a biomechanically efficient runner—and I will likely never be but I'm okay with that. Even so, I'm finding it run-changing to lift weights regularly, do flexibility and core work, and incorporate some plyometric exercises into my routine like burpees, jump squats, jumping lunges and mountain climbers. Doing a combination of these exercises has helped me maintain aerobic fitness, general body strength and the ability to be agile and light on my feet.
Start building your base mileage!
As runners, this is our favorite part, right? This is not to say that we don't like the other things, but we LOVE our running, don't we? This is a great time to start running regularly again, upping your weekly mileage little by little each week, and cutting back every fourth week to give your body some time to rest and adapt to the increased distances you're covering. This is good training practice. It is also what you will see in even the most aggressive plans.
GOOD LUCK!