Are You Still Working On Your SMART Goals For The Year?
Those goals you made on January—are you still working towards them?
Heading out the door? Read this article on the new Outside+ app available now on iOS devices for members! Download the app.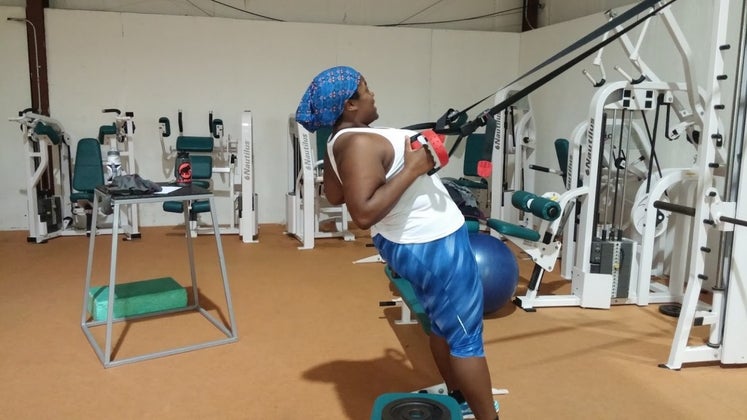 Remember those SMART goals I wrote about a few weeks ago? Now is the time to check our progress on them. If you haven't mapped out a plan for achieving the goals, this is a perfect time to do so.
Some of my own personal goals for the year are to:
Be able to do ONE unassisted pull-up by the end of August. Earlier would be better.
Run a ten-minute mile by the end of May. I haven't been able to run a 10-minute mile ever. In fact, my fastest mile was 10:34, and that was while playing varsity sports in high school.
Plank for over a minute. Planks—nuff said.
Complete a Tough Mudder event in early May and not look like a bumbling fool—well actually I don't really mind looking crazy. I just want to finish!
Run a 5:30 or better for the NYC Marathon this November.
I decided to map out a few of my goals so that you can see how creating and executing them can be done in the SMART way. Remember, SMART stands for SPECIFIC, MEANINGFUL, ATTAINABLE, RELEVANT and TIME-BOUND.
Let's look at #5 broken down into the various components of a SMART Goal:
(S) Run a 5:30 or better for the NYC Marathon. This is a slightly pie-in-the-sky type of goal considering my PR of 6:14 was at the Steamtown Marathon in 2012, and the first 8 miles of the course were DOWNHILL. So I'll have to work really hard to achieve this. I think it's possible, but it will require a focus on tempo running that I have yet to develop and enjoy.
(M) This is a very worthwhile and meaningful goal to me. In addition to simply wanting to do more marathons, NYC has a special place in my heart. It is my hometown and since I've recommitted to running, I've seen this particular race as a goal race. I wasn't planning on running it until I had already run 5:30 at another marathon, but the opportunity arose and so I am flying with it!
(A) Although this is quite the lofty goal, I believe it is very attainable. Did I not complete a 100K last year? If I can do that, then I can work my butt off to run faster and complete one of my fitness bucket list events. I know I can do this.
How will I achieve this?
I have begun a series of strength-training workouts (3x/week), in addition to my regular runs. I will continue to build overall body strength using dumbbells, barbells, kettlebells, resistance bands, and body weight exercises.
I have also incorporated a weekly speed session of intervals, fartleks, repeats, and hill running to my overall training week.
I have already noticed a huge difference in my leg strength since I've been doing weighted lunges, squats, and step-ups. In a few more weeks, I will add some plyometrics to the mix too!
I will actually get back to doing shorter races (5k-13.1 miles) and work on reducing my times in those. Now to sign up for some…
(R) This goal is relevant to my all of my fitness, life goals and other events I have planned for the year. I will be doing other marathons and ultras both before and after this marathon so I fully expect that training specifically for NYC will inevitably have positive effects on my performances in everything else.
(T) There is a time limit: This goal must be achieved by November 6, 2016.
I know that by referring back to my SMART plan, tweaking it where necessary, being flexible, and pushing myself to DO THE WORK, I will be able to achieve what I set out to do!
Have you mapped out any of your own goals or resolutions? How are you doing on them?