7 Simple Stress Busting Techniques
Live a happier life by learning a few ways to cut down on anxiety.
Heading out the door? Read this article on the new Outside+ app available now on iOS devices for members! Download the app.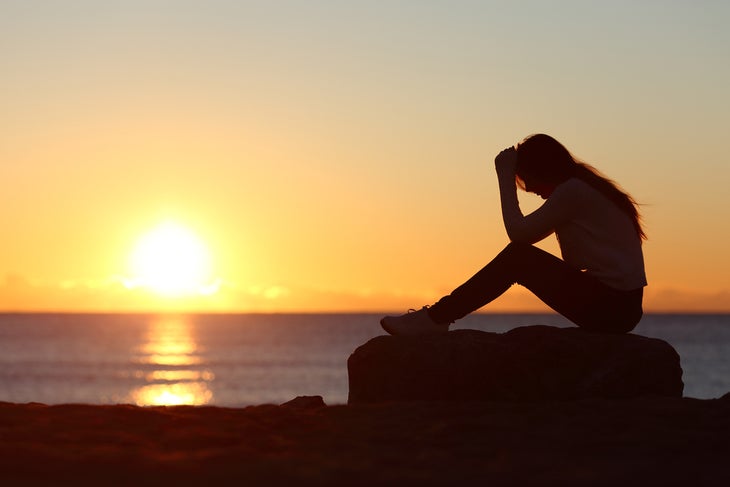 *Courtesy of Emily Skye
Stress is something that everybody deals with at a point in their lives. A little bit can actually be good for us. It can help protect us in danger and make us perform better when needed. However, if you are in constant state of stress, it can begin to take its toll—physically, mentally and emotionally. This can result in a range of health problems, some very serious. The problem is most people deal with stress on a daily basis. There is so much pressure put on us from all areas of life, including work, family and friends. In order to live a happy and healthy life, we need to learn how to deal with it effectively. So next time you feel that anxiety creeping in, try out some of my stress-busting tips below.
1. Get a good night's sleep
When you don't get enough sleep, it can have a major impact on your hormones and mental clarity the next day. When you lack sleep over a long period of time, it can lead to depression, weight gain, a poor immune system and many other health problems. A bad night's sleep will also raise your cortisol levels, which is your stress hormone. Having increased cortisol levels can lead to glucose insensitivity and consequent weight gain, food cravings, high blood pressure, and poor brain function.
2. Clear the clutter
In order to feel relaxed, it's important you have an environment in your home that is free from mess. This just adds to any stress you are already experiencing. So when things feel a little chaotic, get cleaning. While de-cluttering doesn't sound very fun, you will feel a lot better after doing it. If cleaning your whole house feels a little daunting, then pick an area or room in the house to focus on. Create a space that is clear of clutter as a place to unwind and relax. Add in things like candles or relaxing aromatherapy oils to your new space. Let this be a place that you relax in, so no phone and no computers allowed.
3. Exercise
Exercise can be a great stress-busting tool. You don't need to spend hours at the gym to reap its benefits. As little as ten minutes of exercise can get your bodies endorphins pumping and put you in a better mood. However, it is important not to overdo exercise if you are overwhelmed with stress in your life. A run, walk, swim, yoga and tai chi are all great forms of exercise that help with stress.
4. Nourish your body with good food
When our bodies are stressed, we tend to crave all bad things like simple carbs and sugar. These foods can leave us feeling even worse, especially when the sugar crash hits. Instead eat whole foods that fill you up and nourish your body. Try and eat mood-boosting foods like fatty fish, walnuts, whole grains and plenty of vegetables.
5. Slow down and breathe deeply
A few minutes of deep breathing per day may assist you in becoming more resilient to stress. Deep breathing has also shown to reduce your heart rate and lower blood pressure. If you feel stress creeping in, then find a quiet space where you have no distractions and just spend a few minutes with your eyes closed, completely focused on your breathing. Try and make your breaths nice and slow, filling up your belly as much as possible. You should soon feel a wave of complete calmness wash over you.
6. Have a good laugh
Sometimes we take ourselves far too seriously. If I'm ever having a bad or stressful day, I always feel so much better if I go and do something silly that makes me laugh. Over the long term, laughter has shown to improve your immune function, relieve pain and boost your mood.  So spend some time with girlfriends for a giggle, watch a comedy or do something else that will turn the corners of your mouth up into a smile. Your body will really thank you for it.
7. Change your mindset
A lot of stress can be dealt with effectively by simply changing our mindset towards it. Rather than looking at everything as a problem, start to see if you can find the good in a stressful situation. Find gratitude each day, don't take things so seriously and learn to let go of things you can't control. The moment you can learn to take control over your mindset, you will find it a lot easier to deal with stressful situations when they arise.
We are never going to be able to eliminate the things in life that cause us stress. However, we can learn to control the way we react when those stressful times occur.