4 Lessons You Can Learn From A Disappointing Race
Every disappointing performance is a chance to learn something new as a runner.
Heading out the door? Read this article on the new Outside+ app available now on iOS devices for members! Download the app.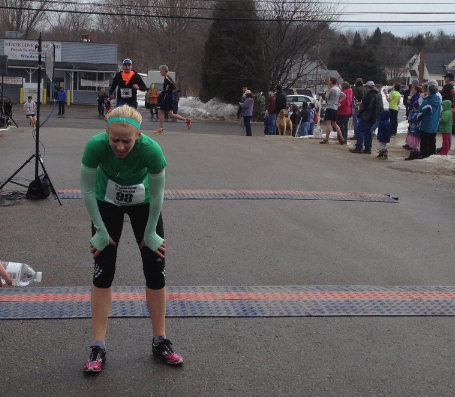 When you spend weeks or months training for a big goal race, but it doesn't go as you had hoped or planned, it can be incredibly disappointing. The way you deal with that disappointment can make the difference between having a repeat performance during the next race or moving onward and upward. If you've recently been let down in a race, consider some of these tips to help you regain the confidence you need to forge ahead to your goals.
1. Identify the factors that were out of your control and let them go. Let's face it—sometimes things don't go as planned and you can't do anything about it. Maybe the weather was a factor in your race. Despite dressing appropriately, it affected your performance. Maybe an injury flared up and you were sidelined unexpectedly. Whatever the circumstances were, figure out the ones you could not control and stop worrying about them.
Related: One Lesson That Helped Me Run A 23-Minute Marathon PR
2. Identify the factors that were within your control. For every factor you cannot control, there are a myriad of ones that you can. Focus on the factors that were in your control and figure out what you could have done differently. Maybe you went out too fast or thought you could sustain a pace that was beyond your fitness level. Or maybe you decided not to take that GU when you probably should have. Jot down a few notes on what you could have done differently.
3. Write down the obstacles you faced and how you responded to them. Whether the issues you faced during the race were within your control or outside of it, the biggest deciding factor when it comes to performance is how you respond mentally to difficulties. Perhaps the race had far more turns than you expected. That "rolling hill" description could have been misleading and there were a few mini mountains you had to climb. Consider how you responded during the race. Chances are if you responded negatively, your performance probably took a nosedive. During the next race, frame these obstacles in a positive light: all those turns are keeping things interesting and the downhills are a little bit of a break.
4. Develop a plan to change the factors that you can control and practice reframing obstacles in a positive light. If you went out too fast in the race, consider running progression runs in training to help you body learn to start slow and finish fast. If you became injured, assess what is going and work to strengthen your body so you can run strong. Or maybe your mental game was off. Before your next race, visualize yourself facing similar obstacles and overcoming them.
Every race can be a great learning experience and as hard as they are, we often learn far more from the "bad" races than the good ones.