Do Women Face Injury More Than Male Athletes?
Studies have confirmed that female athletes get injured more than their male counterparts.
Heading out the door? Read this article on the new Outside+ app available now on iOS devices for members! Download the app.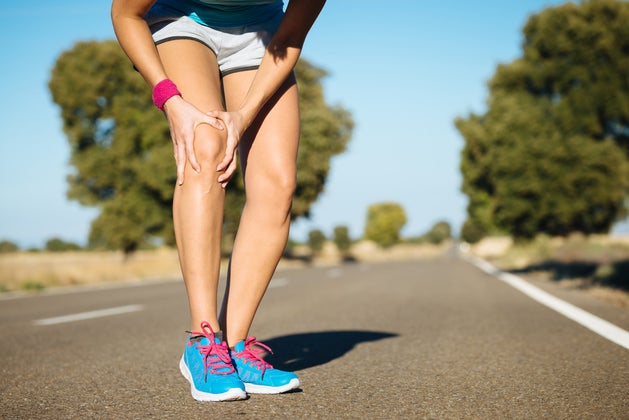 There have been many studies done that look at the rate of injury in women athletes versus men, and most find that women tend to get injured more frequently than male athletes.
Dr. Thomas Best, a sports medicine physician at The Ohio State University Wexner Medical Center, talked with Women's Running as to why this is the case. He serves as the team physician for Columbus' professional dance troupe BalletMet. Prior to joining the OSU Sports Medicine staff in 2005, Dr. Best spent 10 years on the faculty of the University of Wisconsin College of Medicine as well as team physician for the Wisconsin athletic department.
He has published research in the Journal of Pediatrics that looks at rates of overuse injuries in high school level athletes and his research shows that when it comes to overuse injuries in high school sports, girls are at a much higher risk than boys. Overuse injuries include stress fractures, tendonitis and joint pain, and occur when athletes are required to perform the same motion repeatedly.
"A recent study of NCAA cross-country runners found that the injury rate in women's cross-country was 1.25 times that of men's cross-country," shares Dr. Best. "The hip and knee most were effected with over 50 percent of injuries for both sexes being classified as overuse injuries."
He explains that that females, both at the high school and collegiate level, are at higher risk for ACL tears. But what is the possible reason?
RELATED: Runners, You Need To Do These 4 Exercises That Prevent Knee Pain
"It comes down to a muscle strength imbalance," explains Dr. Best. "Women have significantly lower hamstring-to-quadriceps peak torque strength balance ratio, which may contribute to higher ACL injury rates."
Dr. Best explains that the greatest amount of research in this area of reducing risk for ACL injuries has studied differences between female and male athletes in movement patterns during athletic tasks. This includes muscle strength, activation and recruitment patterns, as well as knee joint stiffness under controlled, pre-planned and reactive conditions in the laboratory.
"Neuromuscular retraining programs have been developed in an attempt to reduce these differences," notes Dr. Best. "The successful programs teach athletes to control the upper body, trunk and lower body position; lower the center of gravity by increasing hip and knee flexion during activities; and develop muscular strength and techniques to land with decreased ground reaction forces."
RELATED: Vital Things Your Knees Need To Stay Injury Free
Further, athletes are taught to pre-position the body and lower extremity prior to contact with the ground. This helps the position of greatest knee joint stability and stiffness.
In other words, working on your stride and gait can make a difference when it comes to reducing overuse injuries and increasing leg and knee strength. To help reduce the risk of injury, get proper rest and recovery from training, make sure you are getting proper nutrition and fueling and get enough sleep.