How To Fuel For 26.2 With Dietary Restrictions
Vegan, paleo, or gluten-free? We've got you covered with race-day nutrition.
Heading out the door? Read this article on the new Outside+ app available now on iOS devices for members! Download the app.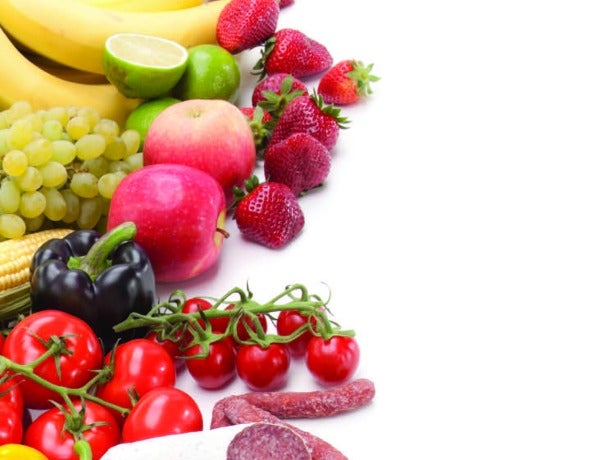 We shared the best fuel to eat before, during and after your next marathon. But based on weather conditions or dietary restrictions, one plan does not always fit all. Here are some great swaps for different situations.
Gluten-Free
PRE-RACE DINNER: Choose gluten-free pasta, rice or potatoes.
BEDTIME SNACK: A bowl of gluten-free cereal or an energy bar, such as Luna.
MARATHON MORNING: Gluten-free oatmeal or bread with peanut butter.
FINAL PRE-RACE FUEL/DURING THE RACE: Both Gatorade and Powerade are certified GF to 20ppm, so they should be safe for most. Accelerade is another option if you are willing to carry your own.
POST-RACE RECOVERY NUTRITION: Chocolate milk and a banana immediately. Move on to a regular meal within two hours.
Related: 9 Gluten-Free Fuels
Vegan
PRE-RACE DINNER: Top pre-race pasta with nutritional yeast.
BEDTIME SNACK: Use soy or hemp milk with cereal.
MARATHON MORNING: Toast with peanut butter and a banana or oatmeal with raisins.
FINAL PRE-RACE FUEL/DURING THE RACE: Sports drink; gels (Gu recently changed their formula to Vegan-friendly), Probars
POST-RACE RECOVERY NUTRITION: Choose a vegan-friendly recovery drink or make a smoothie with fresh fruits, hemp milk/vegan protein powder and a few table-spoons of nut butter.
Related: 4 Vegan Desserts
Paleo
PRE-RACE DINNER: Get adequate pre-race carbs from an abundance of fruits and starchy veggies, such as beets, butternut squash, acorn squash and yams.
BEDTIME SNACK: Mango, banana and a handful of nuts.
MARATHON MORNING: Eggs and yams and easily digested fruits such as bananas.
PRE-RACE/DURING THE RACE: Most endurance athletes who follow this diet will take in sports drinks or straight glucose—your muscles need the immediate carb energy to carry you 26.2.
POST-RACE RECOVERY NUTRITION: Stick with fruits and nuts at the finish and hightail it to brunch for some meat or eggs along with roasted veggies.
Related: 9 Paleo Friendly Snacks
Sensitive Stomach
PRE-RACE DINNER: Limit fiber intake the two days leading up to the race. Avoid all veggies the night before, choose white pasta and bread (not whole wheat) and make sure all sauces you eat are familiar to you (no new recipes or restaurants for three whole days pre-marathon).
BEDTIME SNACK: Use a low-fiber cereal with rice or almond milk instead of cow's milk.
MARATHON MORNING: Choose white bread.
PRE-RACE/DURING THE RACE: You should know by (or well before) race day what does and does not work for your stomach. You will need fluids/carbs and salt—just like everyone else—and can likely use a combo of products. Make sure you've tried them many times before race day, to ensure your gut doesn't hold you back.
POST-RACE: You can be a little more liberal once the race is over. A recovery drink with at least 40 grams of carbs and 20 grams of protein. Plus, a sandwich and fruit, if your race happens to serve that, or ask a friend to have this meal ready for you at the finish.
Related: Best Mid-Run Fuel
Hot Weather Conditions
PRE-RACE DINNER OR BEDTIME SNACK: Add a V8 juice to increase overall fluid and salt intake during the 24 hours prior to the race to ensure you are well-hydrated when you begin your run.
MARATHON MORNING: Drink 1 cup of broth.
DURING THE RACE: On very hot, humid days, blood flow and oxygen to the gut decrease as your body diverts energy to keeping the body cool. Because of this, most athletes should slightly decrease their total calories (but not fluid or salt) intake. Try to take in more fluids and extra salt/electrolytes.
POST-RACE RECOVERY NUTRITION: Drink more broth to replenish lost salt.
Related: Hot Weather Marathon Tips