Eat Pray Run DC: Calming The Nerves
It's marathon week for Courtney! Here are her 5 tips for calming race week nerves.
Heading out the door? Read this article on the new Outside+ app available now on iOS devices for members! Download the app.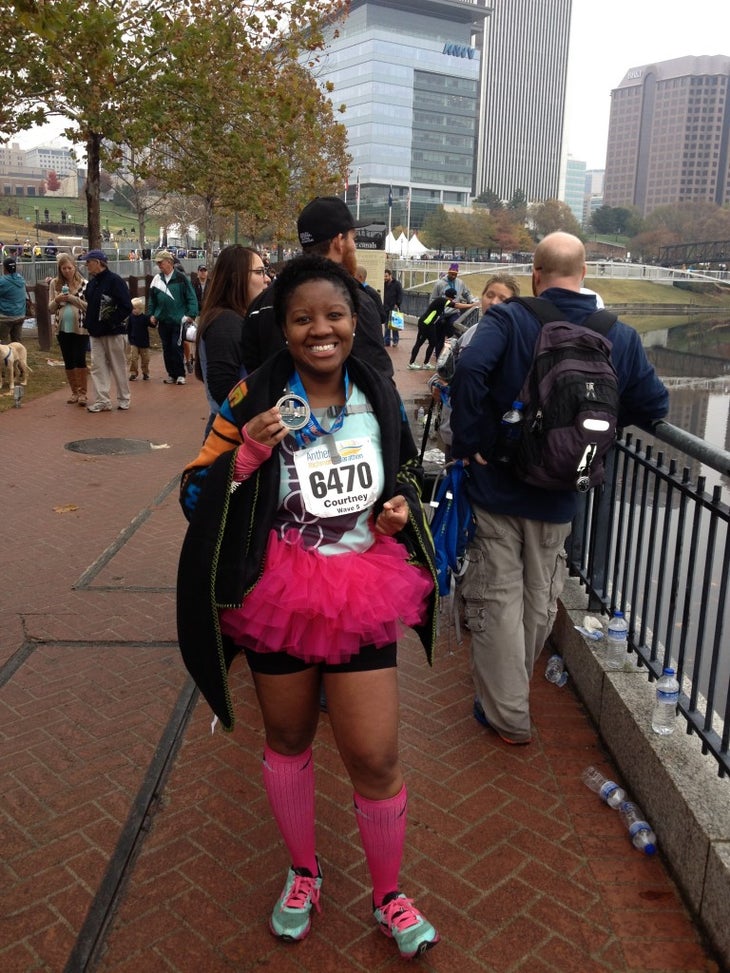 This morning I woke up with a knot in my stomach, a sense of giddiness and a tiny bit of trepidation. That's right…it's marathon week! While I don't usually get anxious days before a race, I think I will always wake up the week of a marathon with a sense of nervous excitement. The key is to translate those nerves into energy that will help you during race week and not get you into a state of panic. Here's how I handle my race week nerves:
Reflect on all the work I've put in.

I have had some great successes during this training cycle. I've covered a lot of miles, done speed work, run hills and had some incredible long runs. I have put in the hard work necessary. So I try to remind myself of that when the nerves creep up.

Sleep.

Resting during race week is so important. Chances are I'll be too nervous to sleep well the night before, so I try to make sure I get extra sleep in the days leading up to the race!

Easy runs.

For me, this meant running on the oh-so cool AlterG anti-gravity treadmill to take the pressure off my knee, which has been bothering me a bit. I will warm up before the race but aside from that, my plan is to just keep it simple.

Positive mantras.

I like to repeat positive affirmations in my head when I start to get nervous. It sounds silly, but it really helps me tune out negative thoughts about the race!

Visualize the finish.

I see myself crossing the finish within my goal time. I imagine the smile on my face. Again, it sounds kind of silly but really does help crowd out nerves!
How do you deal with nerves before a big race? Tweet @eatprayrundc and @womensrunning to share!