Why You Should Devote Time To Your Mental Game
One runner shares how you can make sure you are mentally prepared before your next race.
Heading out the door? Read this article on the new Outside+ app available now on iOS devices for members! Download the app.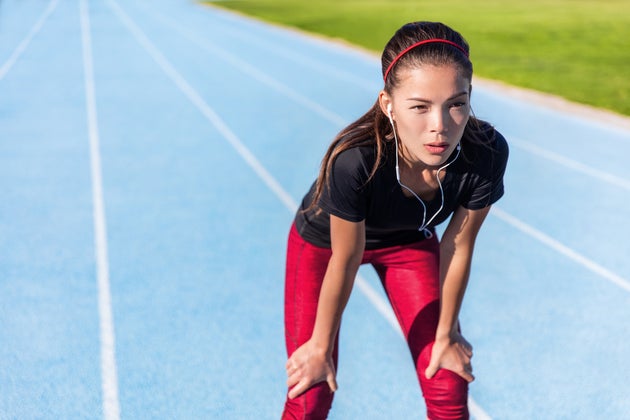 "It's all mental." We've all heard that phrase and probably used it. As far as running goes, after a certain point it is all mental. I never devoted much time to putting myself in the right frame of mind before a race and I recently learned just how incredibly advantageous this can be.
Before my most recent half marathon—for which I had a big time goal—I drafted a post for my blog. The post was a training recap and the recap covered race day. I wrote down three words: I did it. When I wrote those words down, I thought about how I didn't want to have to go back and erase them. The thought of having to physically delete my declaration of victory in regards to my goal was heartbreaking.
I ended up meeting my goal that day (you can read about my race experience here) and while I don't discount at all the hard work I put in to reach the goal, I know that my mental game being on point played a big role; especially since the weather that day was less than ideal (cold, rainy and wind gusts up to 35mph). Here are a few things I found helpful when getting my mental game on point:
Put in the work. You can only be truly confident in yourself if you've taken the time to put in the work. Once you know that you've put in the work on the backend you can focus on letting your mind reflect that knowledge.
Declare your goal. This doesn't have to be public, but I do recommend actually writing out your goal. There's power to putting things down on paper and it helps make things seem real.
When you are in the moment, use your mantras and motivations. When I was racing and it got hard, I thought about how hard I'd trained. But more than that, I thought about how I did not want to have to delete "I did it." That got me through those tougher miles and helped motivate me to finish strong.
How do you get your mind ready for a race? Tweet @EatPrayRunDC and @WomensRunning and share!
Read More:
3 Mental Tricks For The Final Miles Of A Marathon
This App Strengthens Your Mental Relationship With Running