8 Activities To Do At Home That Relieve Stress
For management of stress and a boost to your overall well-being, consider trying some of these relieving activities.
Heading out the door? Read this article on the new Outside+ app available now on iOS devices for members! Download the app.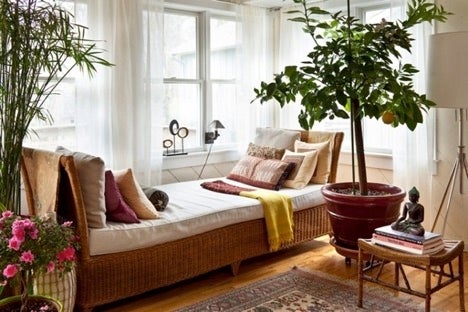 We all face stress on a day-to-day basis. But whether it's an inconsiderate coworker, family responsibilities or a huge car repair bill that you weren't prepared for, if you let your stress pile up, it can be seriously detrimental to your health. That's because stress manifests physically, mentally and emotionally—it can lead to high blood pressure, anxiety, depression and many other serious ailments.
Despite the risks to our health, the American Psychological Association reports that, "42 percent of adults say they are not doing enough to manage their stress." Worse yet, "One in five Americans say they never engage in an activity to help relieve or manage their stress."
We know that stress is something that needs to be managed every day. And while it would be wonderful to schedule a full-body massage or a beach vacation whenever stress levels rise, that's just not an option for most of us. But for day-to-day management of stress and a boost to your overall well-being, consider trying some of these relieving activities.
Start each day with meditation
If you start your day with meditation, it can never fall off of your to do list. Meditation is a great way to quiet your mind, while mentally and emotionally preparing yourself for the day ahead. It has also been shown to lower your blood pressure, boost your immune system, and improve your ability to concentrate. As you start out meditating, try to find a clean, quiet spot in your home without any distractions. Also wear comfortable clothing. If you don't know how to start, check out some of UCLA's free guided meditations. These recordings can help you improve your breathing and keep your mind from wandering when you first start meditating.
Bypass social media and actually talk to a friend
Do yourself a favor and pick up the phone to connect with friends and family. Do it at least once or twice a week. Whether you call a friend to vent about your tough day or call your grandmother just to ask her how she's doing and tell her how much you love and appreciate her, those real (as opposed to virtual) human connections can have a positive impact on your stress levels. Connecting with our loved ones reminds us that we are not alone, and hearing about others' struggles can help put our stress in perspective.
Related: How Social Media Killed My Run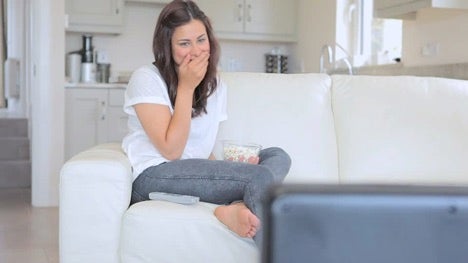 Indulge in some comedy
When the pressure is mounting, allow yourself to get a little silly. Crack up at some classic SNL on Hulu or listen to a funny audiobook—David Sedaris is a great go-to for hard laughter. According to the Mayo Clinic, laughter is a great form of stress relief. "Laughter enhances your intake of oxygen-rich air, stimulates your heart, lungs and muscles, and increases the endorphins that are released by your brain. Laughter can also stimulate circulation and aid muscle relaxation, both of which help reduce some of the physical symptoms of stress."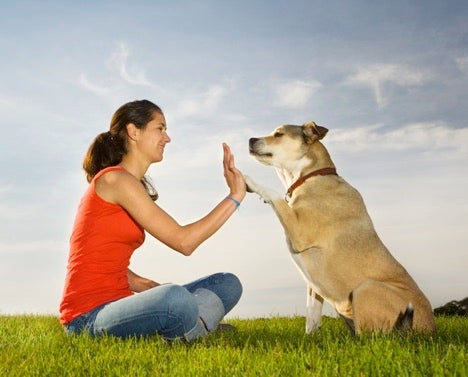 Play with your pets…and be present
Taking care of pets can be stressful. They really can't do that much for themselves, and you're always concerned about their safety, health and overall level of happiness. That said, be careful not to let your role as a caretaker supercede all of the mutually beneficial aspects of your relationship. Get outside and play fetch or tug-of-war with your dog. If you're feeling a little lazier, settle in for a long cuddle session. Playing with or simply petting an animal can increase levels of the stress-reducing hormone oxytocin and decrease production of the stress hormone cortisol.
Related: Is Your Dog A Good Training Partner?
Journal
Journaling is a great way to give yourself the space you need to sort out your feelings. If a journal feels hokey to you, or you struggle to express your feelings verbally, consider starting with a "grateful journal." Just write down three things a day that you are grateful for—but no repeats! It will force you to approach your day (or reflect upon it) with a different outlook. Instead of thinking about the things that didn't go your way or that upset you, your focus will shift to big and small things that made you happy, even if just momentarily.
Pump up the music
Music has a unique link to our emotions, so it can be an extremely effective stress management tool, since it can help to quickly improve our mood. Certain music can relax us, while other music can make us so happy that we can't help but get up and dance around in our living rooms. The effectiveness of music as a stress reducer might lie in the fact that it can almost completely absorb our attention, serving as a great distraction from issues in our life that may be bothering us.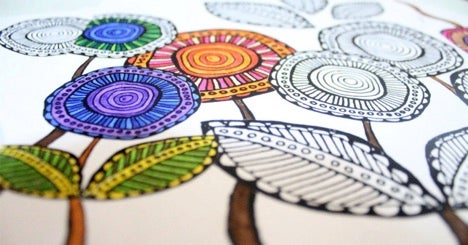 Embrace your inner Picasso
Adult coloring books are a huge trend in the U.S. Multiple studies have shown that the practice of coloring helps foster wellness, mindfulness, and also stimulates brain areas related to motor skills, the senses and creativity. Coloring also focuses multi-taskers to slow down and focus on one thing—part of the reason that coloring patterns, rather than blank pages, seems to be more effective at reducing stress.
Take a nap
The writer Anne Lamott says, "Almost everything will work again if you unplug it for a few minutes, including you." With that in mind, squeeze in a short nap. Just 20-30 minutes can help reverse the negative health effects of a night of poor sleep, and can also reduce stress and bolster the immune system. In addition to increasing alertness, performance and productivity, napping also has emotional and psychological benefits. Napping provides you with the opportunity to escape daily stresses, even if just for a short time, while helping you to feel rejuvenated and refreshed.
Danielle Hegedus is an Atlanta-based writer. She is a regular contributor to Modernize, as well as a variety of lifestyle and home design websites. Danielle recently finished her first cookbook, in collaboration with Chef, Kamal Grant for Atlanta's beloved, Sublime Doughnuts.