What Happens if You Finish a Race in Last Place?
Ready to race, but afraid of coming in last? No worries! Read our tales from behind to learn what really happen at the very end!
Heading out the door? Read this article on the new Outside+ app available now on iOS devices for members! Download the app.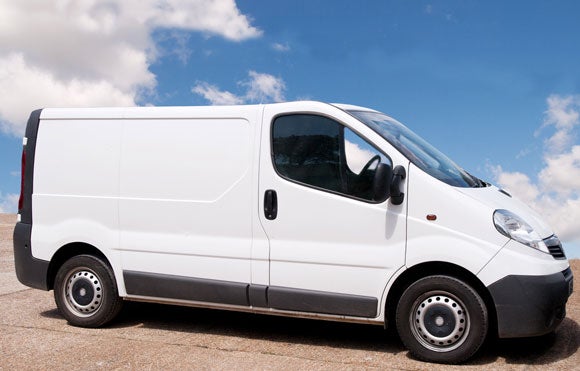 Many new runners ask this question before their first race. The normal answer from seasoned competitors is: "Don't worry. There will be plenty of people slower than you!" Yes, this response is logical, especially in races where the registrant numbers are in the tens of thousands. But I would never tell someone there is always going to be someone behind them—because I know from experience, sometimes there isn't. As a crew-member of a nationwide race series, it's my job to follow the very last runners to ensure everyone makes it across the finish line. From prayers to perseverance to fractured ribs, I've seen it all. . .
It's 8 a.m. in Arizona. With timelines, course radios and bananas in hand, I lead a pack of street sweepers and security vehicles trailing behind the very last competitor. I keep my eyes focused on the walkers and runners at the back of the pack, checking my rearview mirror for stragglers.
When we approach a line of Porta- Potties, I hop out of the car and rap my knuckles on each plastic door to check for race participants. At the next mile marker, I grab my course radio, take a deep breath, and report my location to the crew at the finish line.
We're running behind. If the walkers can't stay on the street sweepers' schedule, they risk being pulled from the course. I have two options: stay in the car and manage the athletes from afar, or get out and join them.
"I'm going to walk. Can you drive?" I ask my co-worker. She throws me a handful of bottles and snacks, and off I go.
I meet a smiling gentleman who has traveled the world. As we walk the last four miles, he brings me along on some of his adventures. We sip water through Canada. We stop for GU in Europe. We share a laugh over the parade of vehicles behind us. "I don't care about that," he chuckles. "I'm here for myself, and I will be the first last walker in this race."
I feel positive energy radiating off his 80-year-old smile. After an hour of conversation, he drops a bomb as the finish comes into view. "I'm walking this with a fractured rib and busted knee. People wonder why I'm doing this. Life would be boring if you didn't push through the unexpected."
He starts to run and motions for me to come. When he crosses the line, he throws his arms up and receives the very last finisher's medal as the crew breaks down the barricades around us.
Six weeks later, I'm in Pasadena. As I reach mile six of the half marathon, the last walker starts to cry. For some, the tail vehicle feels like a monster that chomps at their heels and growls when they stop. I ask her how I can help.
She says, "Can they back off just a little bit? Do they have to be there? Am I too slow?"
As runner girlfriends do, we link arms, and walk the next several miles together. I ask her about life, hoping to provide distraction. She relaxes enough to share her story. Her father recently passed away from stomach cancer. She explains that in the Jewish culture, good deeds soothe the soul of the deceased. There is a sudden pep in her step as she conveys her motivation, and we pass another walker along the course.
She turns to me and flashes an excited smile."I'm not last anymore. That's a first for me!"
I later learn that she passed eleven more people before crossing the finish line.
In New Orleans, I spot a walker struggling. I jump out into the windy street hugging Lake Pontchartrain. The walker says she's not sure if she wants to keep going. She's all alone, the second-to-last participant far off in the distance. I make the promise to walk as much as I can with her through the course's final hills.
After I hand her water, she says to me, "I printed out a bible verse for each mile of this race, but I left them in the hotel. Now you show up, and all you want is for me to finish my first race. You are my angel." She makes it to the finish where her best friend is waiting for her.
My angels. . . After many events and hundreds of miles, my only regret is never telling the final finishers how their journeys inspire me. Sure, the fast runners are impressive, but the back-of-the-pack runners have tenacity that's more important than speedy times. What happens if you come in dead last? You finish! 
So what exactly is in a tail vehicle?
Sorry, No Pizza. The tail vehicle is armed and ready to help every finisher to the line. Inside you'll find snacks to satisfy any endurance athlete's craving: water, electrolytes, bananas, bagels, GU and sometimes special munchies like granola bars and chocolate milk. And drivers with a good sense of jams always blast motivating tunes to keep the pack moving. The "Official Tail Vehicle" sign is printed on a car topper that resembles that of a pizza delivery car—and always invites the question: Is there a slice of pepperoni in there? Sadly no, but can I offer you a peanut butter GU?