T-Rex Runner: 3 Great Themed Marathons
Danielle Hastings shares why runners should seek out fun local marathons.
Heading out the door? Read this article on the new Outside+ app available now on iOS devices for members! Download the app.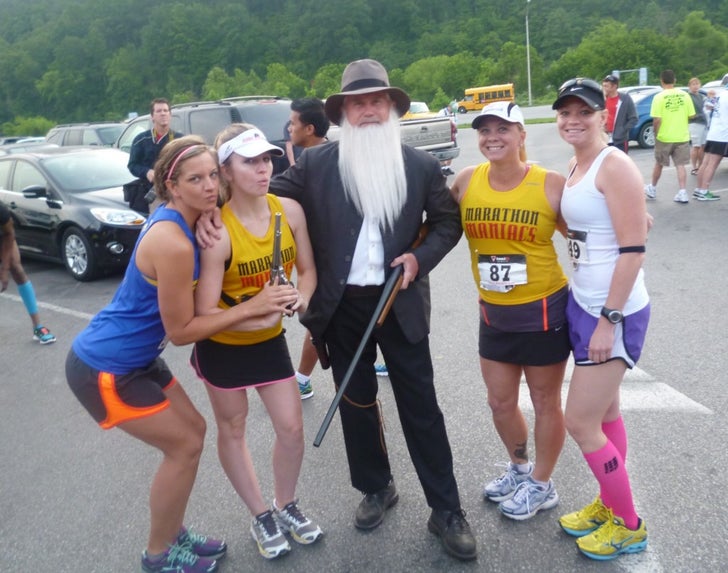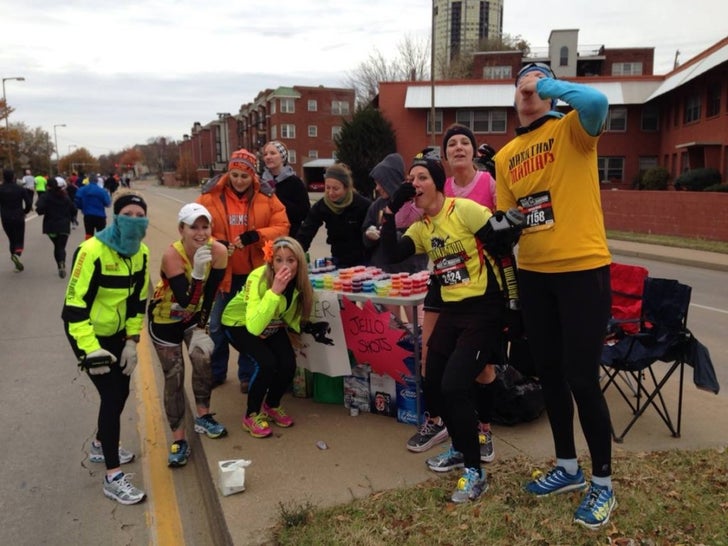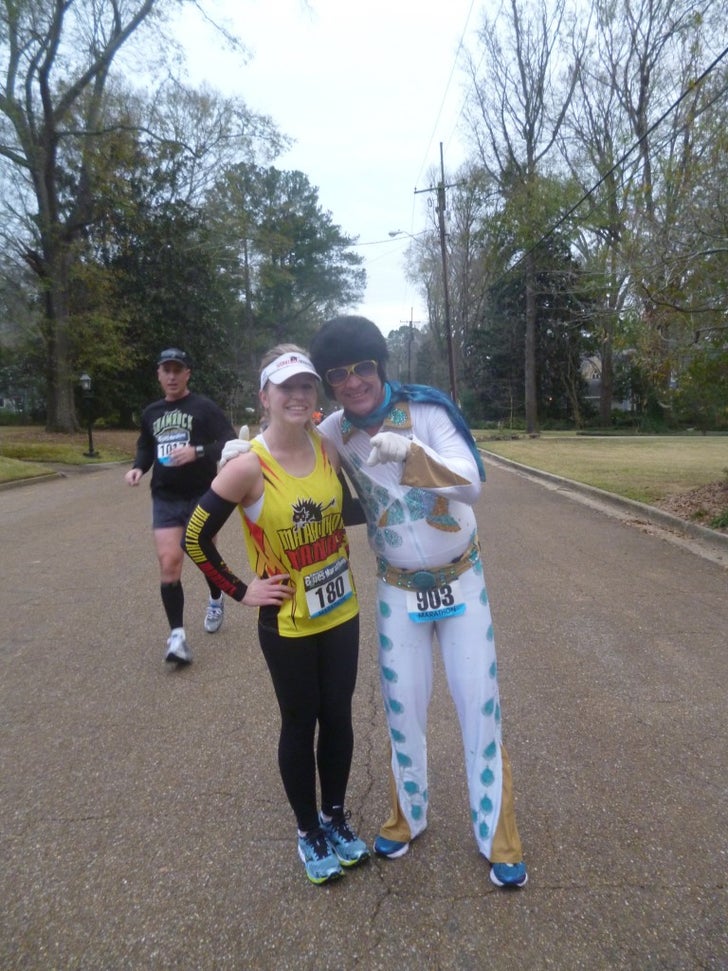 I have a confession to make: I am obsessed with themed races.  When I decided a few years ago that I wanted to run a marathon in every state, I harnessed my inner nerd and buckled down on the research. As a Geography major (yes, that's a real thing), I am particularly interested in races that are focused on some unique aspect of the local culture – something I can't get anywhere else. While I've certainly done my share of big city races, I've discovered that my favorite marathons are usually those in cities that aren't traditionally tourist destinations. To me, there's nothing more interesting than when a race manages to really convey a unique aspect of the local community, so I tend to seek out these types of events.  A sweet medal doesn't hurt either! Here are some of my favorites:
Hatfield-McCoy Marathon and Half-Marathon: Located on the Kentucky/West Virginia border, this race runs past the historic sites of all the gruesome events surrounding the famous Hatfield-McCoy feud. Held the same weekend as the Hatfield-McCoy Festival, you'll pack a ton of hillbilly history into one weekend. Local residents have themed water stops, complete with moonshine and coal dust. Each year, the feud is reenacted during the free pasta party the night before the race. You'll get a mason jar and a finisher's medal at the end if you survive the climb up Blackberry Mountain!
Route 66 Marathon and Half-Marathon: You might not think of Tulsa, Oklahoma as an awesome race destination, but the committee behind Route 66 will change your mind! The entire race revolves around the legendary Route 66 highway, which runs right through Tulsa. Participate in the "World's Shortest Ultra" by running to Tulsa's "Center of the Universe" and adding an extra 0.3 miles to your marathon distance. Unrelated, but important: this race has more beer stops along the course than any I've ever done.  They even have jello shots! Don't judge – it was cold last year and I wanted to warm up!
Mississippi Blues Marathon and Half-Marathon: Jackson, Mississippi is home to some of the most famous musicians in the world, but many Americans have no idea! The race benefits these incredibly talented musicians, who often have difficulty paying for basic needs like healthcare. The blues were born in Mississippi, and the race reflects that! Participants receive a harmonica, a CD with songs from all of the artists along the course, and a gigantic themed medal. Don't miss the blues bar crawl afterwards for a chance to hear the local talent!
So while you might typically plan your girls' race weekend getaway near a beach, winery, or Disney World, don't forget that there are plenty of smaller events that offer a great value and a chance to experience a totally different part of the country.  Don't worry – I promise not to tell Mickey Mouse that you're cheating on him!