Do You Run Solo Or With A Friend?
If you've been running solo, here is why joining a friend could be a great change.
Heading out the door? Read this article on the new Outside+ app available now on iOS devices for members! Download the app.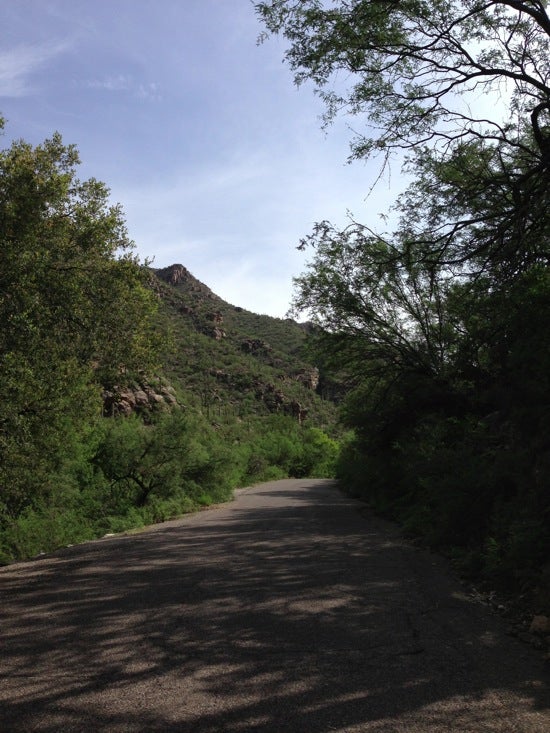 In college, I first decided that I wanted to start running. But I started off by walking. After a while, I felt comfortable enough to add in some (short) running intervals, gradually increasing the run time and decreasing the walk time. Before I knew it, I felt ready to run a 5k. A friend asked me to sign up for one with her. Up until that point, I had ran almost entirely on a treadmill by myself. It was my first glimpse of the camaraderie of running. Though I was surrounded by thousands of strangers for this first race, I felt instantly connected to these fellow runners with a common goal. My friend and I had a blast running together while chatting and dodging obstacles (and cacti!) along the way. It was a great first race experience. I don't remember what our time was, but I do remember how delicious those post-race pancakes tasted. I knew from then on that I would like the atmosphere of races, and also running with a friend. Finding a workout buddy can be challenging, but this friend and I were the exact same pace, and at the same place in our running journey. It was a perfect match.
When we moved to Georgia, I continued to run and train for races—outside! Thank goodness for getting off that dreadmill and into nature! During this time, a good friend would always ask me to join her for runs. I was extremely nervous about it because she had run Boston multiple times, and I was a fitness instructor and very casual runner training for my first half marathon. I was worried I'd be "too slow" for her, and kept putting it off, until finally she and another friend convinced me to join them for a long run. Once again, I was pleasantly surprised by the group running atmosphere, and learned that running could be a be a social event while still working towards your goals. Our one-time run turned into a weekly long run ritual, and signing up for multiple races together. We were all a variety of paces, but we ran these runs for distance and fun. It was a great opportunity for us to catch up from the week, and also stay within that comfortable long run "I can still talk in short sentences" zone.
Related: The Art Of Moderation
Over time, I've been fortunate to have a mix of running buddies with a variety of backgrounds and paces. I've found that worrying that I was "too slow" was silly. My friends who said they wanted to run with me were genuine (aka they didn't want to take me out to prove they were faster or anything like that). If someone was feeling particularly tired, we slowed down or took extra breaks. If someone wanted to push the pace, they went ahead and we met up with them later. Most often, it wasn't really about pace; it was about spending time together. My husband has also been one of my best running buddies. We are able to catch up and enjoy each other's company, even though I have to take four tiny jogs to his one gazelle-length stride.
As far as solo runs vs. group runs, I think that the pros and cons largely depend on how you feel. Do you need someone to help push you towards that mileage goal? Or do you want to zone out and be alone? Do you feel like chatting or would you rather have some quiet time, or listen to a playlist? I've found that over time, I like to do speed or short runs on my own, and long runs with friends. The time seems to fly by when you have a buddy!
Do you prefer running solo or with a friend? Did you ever worry about matching your pace or stride with someone else?