A Breakdown Of Safely Returning To Running After A Hiatus
Whether you took a break that was two weeks or one that lasted more than a month, you can make a comeback with these tips.
Heading out the door? Read this article on the new Outside+ app available now on iOS devices for members! Download the app.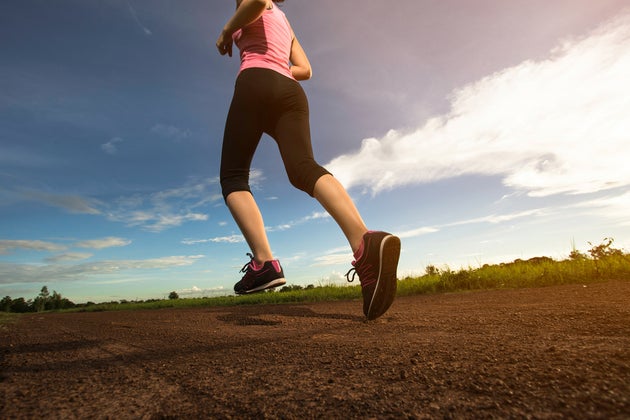 Besides injury and illness, we can find ourselves out of the running rhythm because of childbirth, other life events like moving or job changes, or even after a race when we need a break (some people do subscribe to the one-day-per-mile-raced recovery philosophy!). Use your sideline time as your guide to getting back to running safely.
Time Off: Up To Two Weeks
Take the first few runs very easy. You know how you feel so much better…until you start running? Sickness can have a way of flaring up once you start pushing your body. Be ready to feel blah for the first couple of runs back and take them as easy as you need. The best plan for a few weeks may be to have no plan at all. Walk/runs are great during this time as well as running with a slower friend or group.
Time Off: Two To Four Weeks
Be okay with feeling completely different on your first run. You are starting all over again, which can be a very good thing. If you view your first month back on schedule as an opportunity rather than a setback, you will be ahead of the game. Remember, you essentially just got a few weeks of rest for your aching body and muscles. This is your chance to build them back up stronger. Whether you are recovering from illness or returning after the racing season, take it slow, easy and short. You can also fill in your fitness with as much core and strength work as you can tolerate.
Time Off: A Month Or More
Any woman who has had a baby can probably relate to taking significant time off, thanks to pregnancy discomfort, healing after delivery and prioritizing sleep over lacing up. No matter your reason for returning to running, you should consider this to be a fresh start and treat your runs accordingly. If you have a specific goal in mind, it's important to follow a "beginner" plan or one that will ramp up your miles very slowly.