8 Ways I Turned Into An Athlete
Some runners never see themselves as athletes. But you can relate to at least one of these.
Heading out the door? Read this article on the new Outside+ app available now on iOS devices for members! Download the app.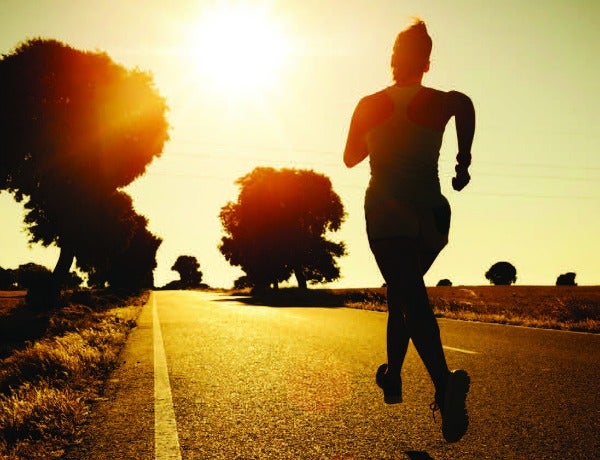 Last week I had one of those races where I hit an enormous wall about three-quarters into it. Maybe it was the fact that I had stopped doing any sort of speed work for three weeks while recovering from strep. Maybe I had become a little cocky at the start of the race while defying my coach's orders of running this as a hard workout. Whatever the reasoning, it resulted in an entire week of ultimate dread for the next race. My brain started telling me over and over that maybe I wasn't as strong of a runner as I thought or that maybe this is an omen for all of 2016. All ridiculous, but as a relatively new competitive runner, I have had a hard time transitioning from the person who was told repeatedly throughout high school that I would never be a "good" runner, to someone who PR'd in every distance in 2015. After doing a lot of self reflection over the past year, I have tried to figure out exactly what has changed. This is how I have come to view myself as an "athlete."
1. How I talk about and to myself shows in workouts and races. So, all the times I decided I was capable of hitting the paces set for me in a workout, I mostly hit them. Keyword: mostly.
2. Doing things that make me uncomfortable. An example of this was racing the 5k for the first time since high school and letting myself run so hard that I collapsed into my coaches arms at the end.
3. Recognizing and acknowledging how much I have changed and being proud of everything I have accomplished. Yeah, getting up at 5 AM to train every morning and telling friends you "can't, I have a long run" takes a lot of willpower. And only you know how worth it it is.
4. Surrounding myself with positive people. I no longer run to impress other people or to gain the approval of a coach or teammate. The teammates I have kept close are the ones who train with me, take pride in how much I've accomplished and help me to be a healthy level of competitive with myself.
5. Understanding that some workouts are going to just BLOW. Like those 2 mile repeats in 80 degree weather over the Central Park hills. No freaking way was that fun, but during Mile 22 of a marathon, I remind myself of that morning when I hit a pace I didn't know was there.
6. Wearing something as a reminder of my hard work. I wear a bracelet from a good friend of mine who recently passed away. It says "Forever Positive." I actually say that out loud when I start to hurt and every single time, a stupid grin comes across my face and the pain becomes secondary to my happiness and confidence.
7. Having a coach or peer that truly believes in me and understands how to push me. My coach knows that I don't like talking about feelings and would rather I throw around sarcasm when I'm nervous. He knows how to dish it right back at me, but he also knows exactly when I need let go of my stubbornness and open up to him.
8. Finally the whole notion of being an "athlete" or being "athletic." I learned this year that there is not one person who can tell you if you are or are not an athlete. Athletes come in every shape and size and only you can control how you view yourself. No one gets to decide for you!
Here's to running 2016 with confidence and acknowledging that I am an athlete—even on the bad days.