4 Strategies for Dealing With Race Day Anxiety
Here's how to stay calm when pre-race nerves threaten to derail your day.
Heading out the door? Read this article on the new Outside+ app available now on iOS devices for members! Download the app.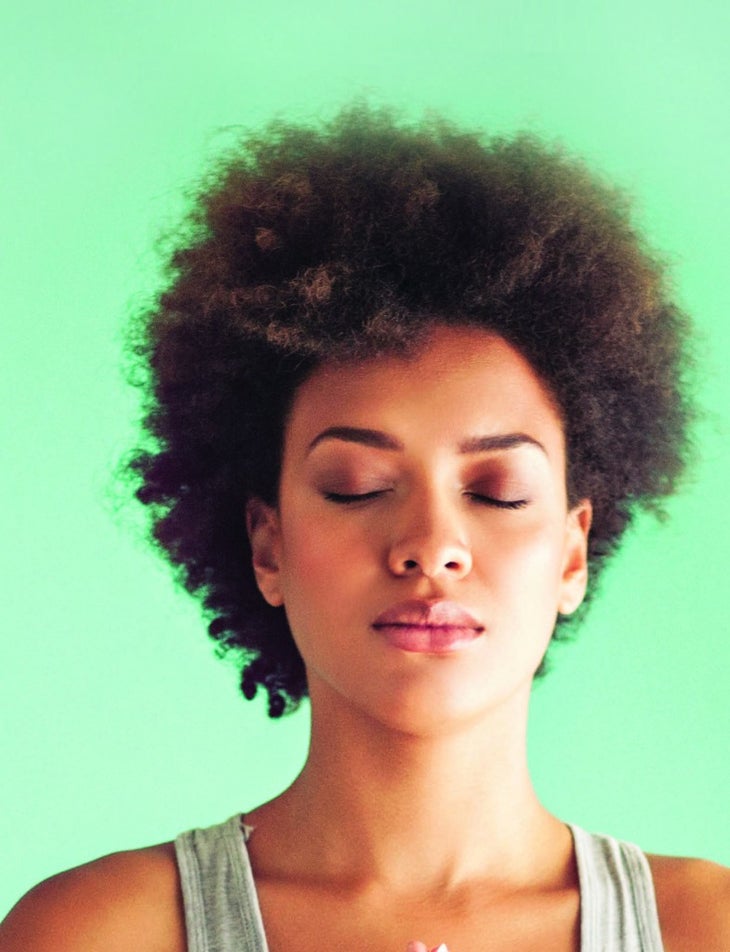 En route to the New York City Triathlon, I just lost it. I trembled. I hyperventilated. My field of vision narrowed. I'd experienced anxiety before—nervous shakes before a marathon—but this feeling was different and much more intense.
Many runners experience some kind of pre-race stress—butterflies, sweating, shaky hands. But panic symptoms can go beyond normal nerves with a rapid heart rate, shortness of breath, chest pain and dizziness. "A lot of people describe a panic attack as feeling like a heart attack," says Cindra Kamphoff, director of the Center for Sport and Performance Psychology in Mankato, Minn.
If you've experienced panic attacks, it's important to see your doctor. Cognitive behavior therapy (CBT), mindfulness training, even medication can help manage the condition. But if you have a case of the pre-race nerves, there are steps you can take to relieve your jitters before they sabotage your race.
Strategy #1: Reframe nervousness.
Turn a perceived negative into a positive. "We need a certain amount of excitement to do our best, so butterflies aren't necessarily bad—it's how you interpret them," says Kamphoff.
Do this! Channel the energy for good. She says, "Why think, I'm nervous, I won't do well today, when 'good' nervousness could actually help you?" Tell yourself: I'm so excited to be here. I can't wait to start!
Related: Ditch Race Day Nerves
Strategy #2: Exercise mindfulness.
Focused breathing is a mindfulness technique that alleviates anxiety. "A steady tempo of breathing in for four counts and breathing out for four counts works for me," says Christina Torres, a Honolulu runner who has experienced panic attacks. Focusing on tempo and rhythm are also helpful: "If I go on a run when I feel an attack building, I'll count every 10 strides or sing along to my playlist," says the five-time marathoner.
Do this! Practice soothing exercises like counting your breaths—even when you are calm—and then use these exercises when you feel anxiety building.
Strategy #3: Say nice things.
As runners, we are notorious for beating ourselves up, says Kamphoff, a three-time Boston Marathon qualifier. "Runners negatively compare themselves to others, thinking things like, I don't look as fit as that runner. That negative self-talk can lead to anxiety," she explains.
Do this! Repeat a powerful affirmation instead. "The most effective phrases start with 'I can' and 'I am,'" says Kamphoff. Think: I can run 13.1! I am ready!
Related: Shalane Flanagan on Calming Race Day Nerves
Strategy #4: Stick to your routine.
The advice to not try anything new on race day goes for mental preparation too. As for my personal pre–NYC Tri freak-out? Once I focused on my transition-area routine, my pulse slowed. I breathed easy. "I am going to have an awesome race," I said. And I did.
Do this! Your race routine should cover nutrition, warm-up, self-talk, mindfulness exercises, even pre-race portapotty visits—a widespread anxiety source for runners, says Porter. Caffeine can promote anxiety, so consider cutting back if this applies to you.