Why You Should Go Dry This Winter
Step away from the bottle. How to go alcohol-free in January.
Heading out the door? Read this article on the new Outside+ app available now on iOS devices for members! Download the app.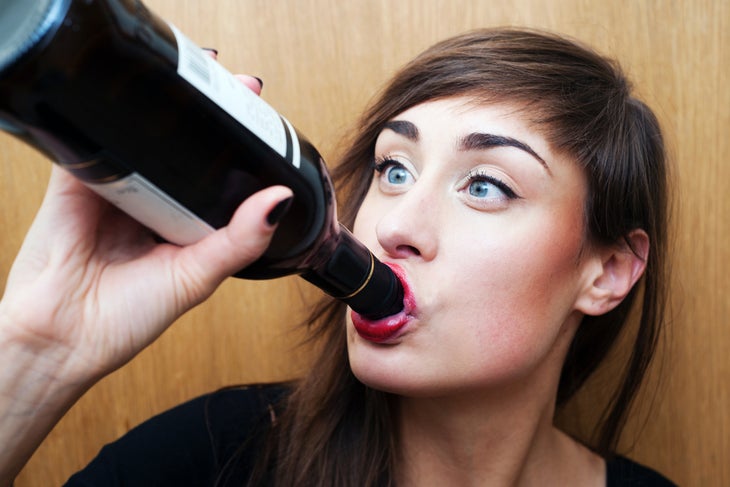 Still recovering from the New Year's hangover? (Seriously?! STILL?!) Consider going dry. CABA is urging people to try to cut back on alcohol consumption this winter following the holiday/President's Day/Super Bowl/Sunday brunch excess. It sounds a lot more difficult than it actually is. Try out some of these tips and you won't even miss your nightly drink.
Find an alternative
Having a drink can often be due to habit or simply joining in on social outings. Try to substitute in an alternative to alcohol, such as selzer, sparkling juices or mocktails, as this will help fill the gap
Organize social outings that don't centre around drinking
Instead of meeting friends at the pub, try alternative activities such as bowling, the cinema or going for coffee. Eating is also a good way to give you plenty of time to catch up, while doing something to substitute the action of drinking. A month away from alcohol doesn't mean you have to give up your friends too!
Take out frustrations at the gym
Instead of hitting the bottle, why not hit the gym. Going for a run or doing some physical activity releases pent up stress. Physical activity helps deplete stress hormones and releases mood-enhancing chemicals which helps people cope with stress better
Kelly Feehan, Services Director for CABA commented: "January is a good time for new starts and kick-starting fresh health regimes. Reducing alcohol intake results in a lower calorific intake, lower blood sugar and better sleep, so presents an excellent chance to boost your wellbeing moving forwards. Cutting back and getting used to a reduced intake can help steer new habits."