What A Single Beep Means To A Runner
The sound of a mile done can be one of a run's biggest rewards.
Heading out the door? Read this article on the new Outside+ app available now on iOS devices for members! Download the app.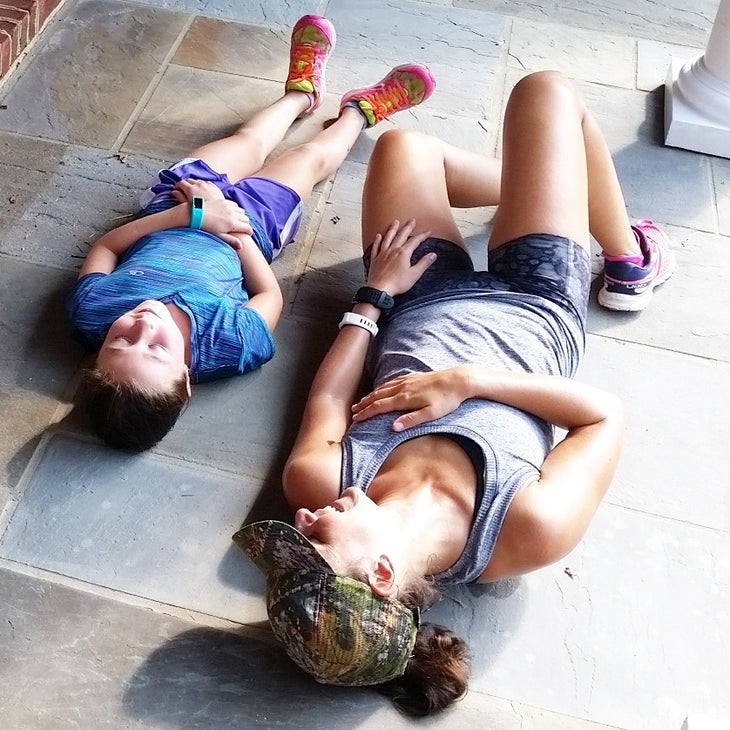 The most motivating noise I hear on a run is the beep of my GPS watch. Each mile motivates me to go on to the next one.
That beep means I've made it through a mile, an accomplishment in and of itself. A mile may be really easy to me these days, but I will never forget when it was a huge feat. I keep that perspective in mind and remind my myself that one single mile at the end of a marathon can feel like an eternity.
If I have a set mileage for the day, I'm one mile closer to being finished.
While I love running and do my best to be present in the moment, I also love when the run is over. As a marathoner I hear a fair amount of beeps per week.
If you are a newer runner who is currently building up mileage, you can use this beep as a way to motivate yourself by changing the intervals at which your watch beeps.
If you have a GPS enabled watch that allows you to program workouts, set up a run of 5 minute intervals. As the 5 minutes are coming to an end, you will hear warning beeps and then a loud beep letting you know that time is up. Now ask yourself if you have 5 more minutes in you. If the answer is yes, continue on for another 5 minutes. This method allows you to hear the beep more often than you would if your watch was in the regular run mode.
Does 5 minutes of running still seem like an eternity to you? Don't worry—at some point most of us have been there. I can still remember when a run to the end of my street felt like a long run. Mix up the interval time. It's easier to ask yourself if you have more in you if you know the time between the next beep is something that feels short to you.
If you don't have a GPS watch, you can use an inexpensive timer or a stop watch!
While you certainly could set your intervals for distances, like a quarter or a half of a mile, it's easy to get caught up in the pace you are running.
If you run for time, you aren't worrying about how much ground you covered in the 5 minutes. You are solely focusing on the completion of that time interval. If you have a GPS watch, you can look at the data afterward to analyze how far you went or if you are improving over previous weeks (but only if this helps to motivate you, not serve to discourage).
It's often suggested that in order to find freedom on the run, one should leave their watch at home and pay no attention to pace or distance. While I do agree this approach can be great for those individuals who are very caught up in numbers, it ignores the motivation some of us gain from the watch. On days I want to make sure I am forcing myself to go slower, I still wear my watch, I still love the beep of the mile. I just don't look down to see my pace and I don't analyze the data after. I run whatever the distance may be for that day all on feel and let the beep motivate me to get to the next mile.