Making The Case For Working On Your Strengths
A new study shows that focusing on our strengths is just as important as improving our weaknesses.
Heading out the door? Read this article on the new Outside+ app available now on iOS devices for members! Download the app.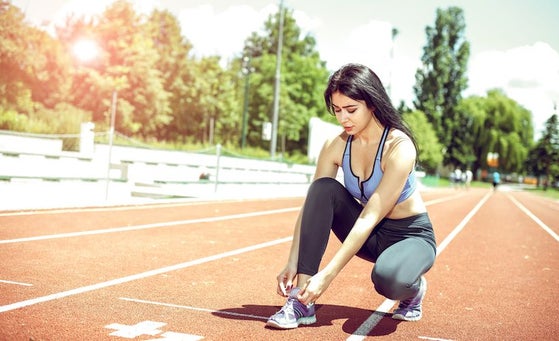 I need to do hill repeats. I need to do speedwork. I need to be an early morning runner. I need to do longer runs. I need to…
If this sounds like you, ask yourself why you think you "need" to do some of the things you don't truly enjoy about running–and then read on.
There is a lot to be said for working on your weaknesses, but research shows that we may actually become better runners if we continue to reinforce those things in which we've already shown aptitude.
In a recent article on Forbes.com (admittedly not the most obvious place to get running advice), the information and thought process used for the study can be useful for training:
"The most successful people in the world (think Bill Clinton and Steve Jobs) have glaring weaknesses…and it is unclear if they ever seriously worked on those weaknesses. Would they be better if those weaknesses went away? Of course. But then they might not have focused as much effort on their strengths."
Furthermore, the article recommends pointing laser focus on one or two of your strengths and letting weaknesses be. Here's how you can apply these tips to running and racing:
Choose Wisely
Choose a goal race that fits your strengths. Are you an early riser? Perfect; there are plenty of races to choose from. If you struggle to get out of bed in the morning and don't usually run until the afternoon or evening, choose a race that starts at that time. There are not as many, but they do exist!
Does a huge crowd with tons of fans lining the route make you more anxious or help speed you along? Do you prefer a loop or an out-and-back? Rolling hills or flat, open expanses of road for miles and miles? Think about all of these things and what truly makes sense for you personally, and then take your pick.
Pick Your Fuel
There are few topics as fervently debated in running as fuel we put into our pristine running bodies. That being said, unless you are training to win prize money that will buy your family groceries, eat whatever makes your mind and body happy. Every runner is different when it comes to fueling tolerances, and you should eat and drink only what works for you. It seems so simple–but are you really doing it?
Finalize Your Race Strategies
Negative splits are best. You need a finishing kick. You shouldn't go out too fast. How and why did these become laws of running? If you run better by starting fast, go ahead. If you have nothing left in the tank at the finish, that's fine. If you don't get a negative split in a race, that's okay, too. If you're not running to win, run by feel and run free.
Accept The Runner You Are
Stop chasing PRs that were set multiple years ago or lamenting your bad hip that just recently slowed you to run/walk intervals. Train where you are right now and not where you were five years ago or where you want to be next year. Let go of old PRs, embrace new injuries and simply set your pace and run your race.
When you spend time improving upon your strengths and letting go of weaknesses, there's no telling how much happier and better your running life will be!
Related:
Ask The Coach: Strength Training Makes Me Too Sore To Run