Mile Posts: Top 5 Reasons Why You Should Run Rock 'N' Roll Las Vegas
Dorothy wants you to run Rock N Roll Vegas! Here are her reasons.
Heading out the door? Read this article on the new Outside+ app available now on iOS devices for members! Download the app.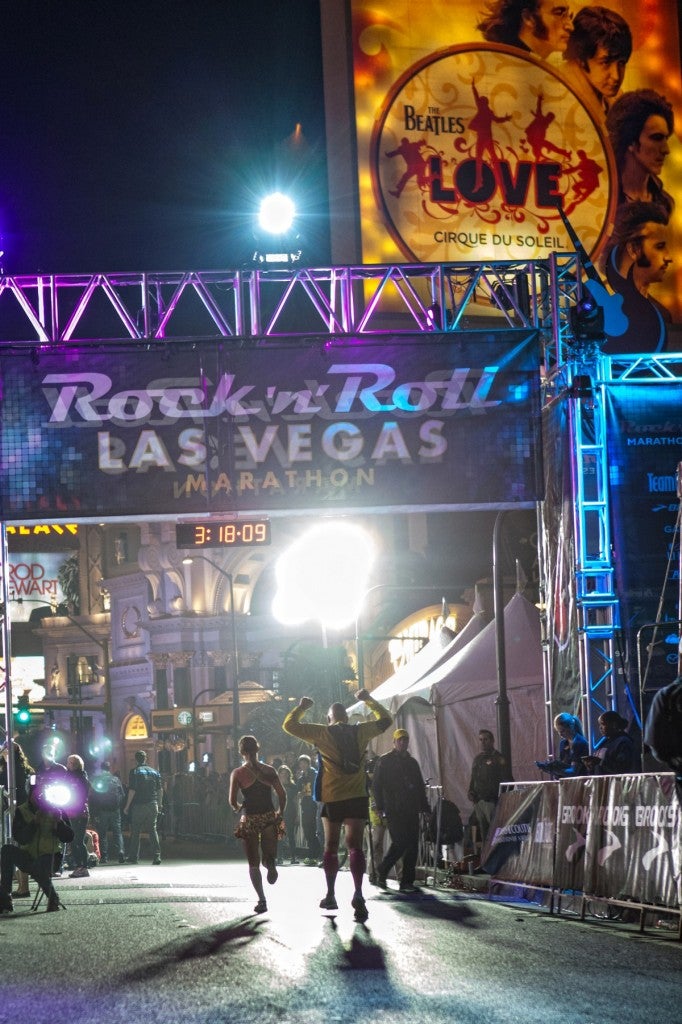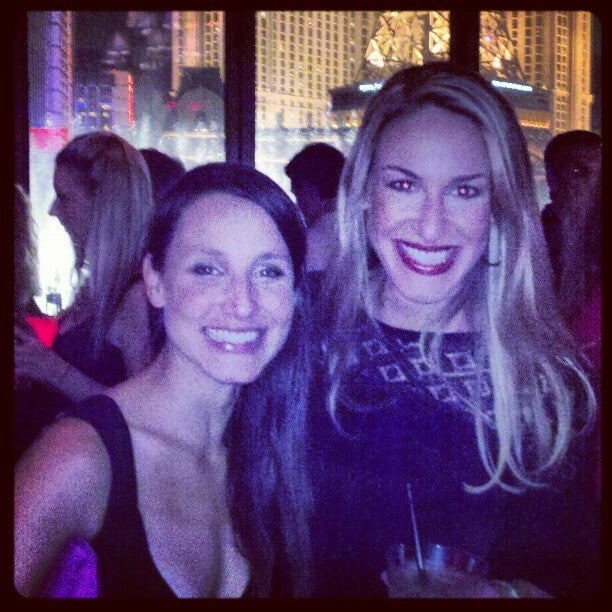 Here are my top 5 reasons why you should join me in running Rock 'N' Roll Las Vegas.
1. You get the big marathon experience with a smaller marathon feel. I've run large marathons and small marathons. I've finished first and I've finished 2,049,823,498 (slight exaggeration). When I run a larger marathon now, it's typically for the experience rather than worrying about how fast I run. I like running smaller marathons when I want to try to PR. Energy isn't wasted weaving in and out of people who started in front of you. Rock 'N' Roll Las Vegas is unique in the fact that it starts with the half marathoners, giving you a large marathon feel. But then the race splits off, feeling more like a small marathon. When I ran Marine Corps Marathon in 2013, there were 23,480 official finishers. I spent half the race trying to get out of packs of runners, so I could just get in a zone and run. Despite my time, I never really felt like I could just cruise. At Vegas, there were 2,921 official marathon finishers. I was able to run this race like it was a really long run on my favorite trail.
2. It's something different. I've run 27 marathons now, which is a ton to some and not so many to others. I can tell you that Vegas tops the chart with the EXPERIENCE factor. Running down the strip at the start and finish of the race was nothing short of amazing. I had a GIANT smile on my face that last mile. How could you not be happy with the lights, music, cheers and fanfare happening all around you. I've finished first in a small marathon and didn't even know it until 5 feet from the finish. That experience was not nearly as exciting as ending the race on the strip and FEELING like I was the first person to cross that finish line.
3. The course isn't flat, but it's also not hilly. I'm not a big fan of super flat courses. I feel I can run faster in a marathon if the terrain makes you recruit different muscles at points throughout the race. There were miles of Rock 'N' Roll Las Vegas that were slow inclines, which felt taxing but manageable. I could see the slow decline I was going to run when the course flipped back on itself. Drastic downhills can be very hard on the legs, but slight declines are just enough to allow you to open up your legs a little and gain a little bit more speed. The start and finish are thankfully both flat.
4. Running. Dancing. Shopping. Drinking. Sightseeing. Shows. There is an abundance of things to do in Vegas and your race entry to Rock N Roll Vegas gets you some crazy discounts, as well as open bar and free entry to numerous night clubs.
5. Run at night. Party till dawn. The slogan for this race is fantastic. It's Vegas! I don't know about you, but if I am free from my kids for a weekend, I am going to enjoy too many adult beverages, even if that means paying the price later. What better way to feel like you earned your drinks than to run a marathon?! Refer back to #4 – POST RACE PARTIES.
Rock 'N' Roll Las Vegas Marathon is well run- pun intended! I've run marathons where instead of focusing on my performance, the post-race thoughts swirling in my head were what a terrible job the race did at _______ (insert in your complaint of choice). When you pay $150+ for a race, you want it to be near flawless. Rock 'N' Roll Las Vegas was. The 2013 race was a huge improvement over 2012. I'm sure 2014 will be even better. I love running races where the people in charge listen to runners, and adjust to make the experience better for us!
If you have extra money to spend, I highly recommend the Platinum VIP package. The platinum package gets you in to the VIP Party, which is not to be missed. I'm already looking forward to both the VIP party and the marathon. I'm  not even sure which I'm more excited about (wink, wink).