8 Homemade Condiments For Your Summer BBQ
Each of these homemade condiments is sure to wow your summer barbecue guests.
Heading out the door? Read this article on the new Outside+ app available now on iOS devices for members! Download the app.
Dress Your Summer BBQ
With summer in full swing, it seems like there is a backyard BBQ almost every weekend. If you're getting tired of hamburgers and hotdogs with bottled ketchup and mustard, then it's time to give these homemade condiments a go. From homemade pickled onions to maple syrup pesto, these sauces and dressings will liven up everything from salads to burgers.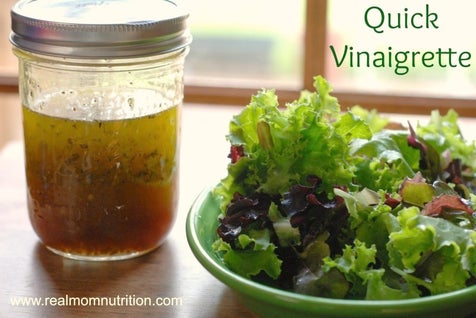 Quick Vinaigrette Dressing
"A lot of store-bought vinaigrettes contain thickeners, preservatives and even synthetic dyes," says Sally Kuzemchak, M.S., R.D. "This one is simple to mix up, and just a small drizzle gives greens a ton of flavor without feeling heavy. Nearly every time I serve this to guests, someone comments on it or asks me for the recipe."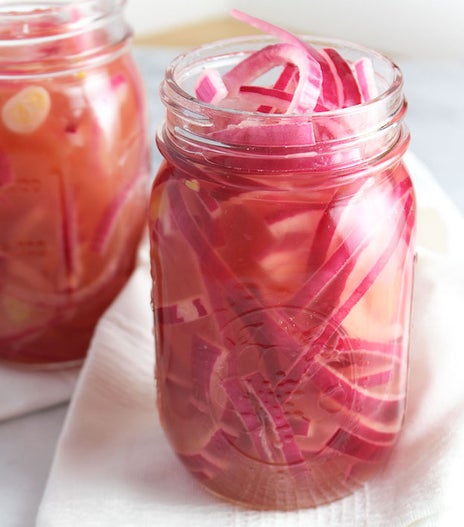 Quick Pickled Onions
"There are so many uses for pickled onions," says Chef Julie Harrington, R.D. "Add them to sandwiches, use as a condiment for tacos or egg salad, or toss them into grain salads. Their tart and tangy flavor and their bright pink color will perk up any dish."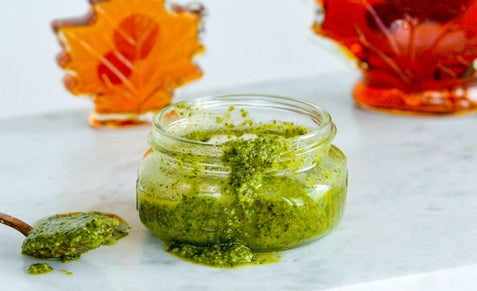 Maple Syrup Pesto
I must admit that I don't always like pesto. It's often loaded with garlic and makes my breath smell and my stomach hurt. But this recipe has pure maple syrup in it to balance out the bitterness of the raw garlic and add a hint of sweetness. Plus, as an added bonus, pure maple syrup has some riboflavin and manganese, both of which may help support healthy muscles.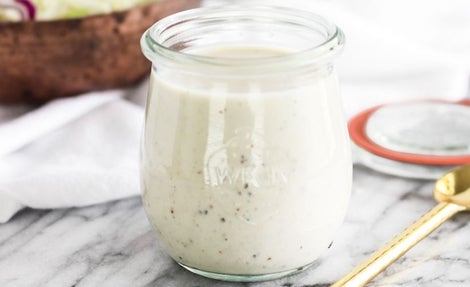 Greek Yogurt Coleslaw Dressing
"I love this coleslaw dressing as an alternative to the bottled stuff for summer coleslaws and broccoli salad," says Kaleigh McMordie, M.C.N., R.D.N., L.D. "Since it's made with Greek yogurt, it contains more protein and less fat than a mayo-based dressing."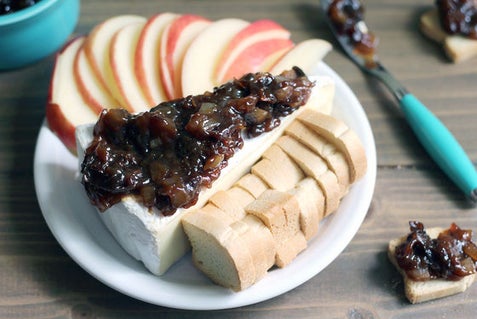 Prune Jam
"So many jams are really loaded with sugar, so I set out to make a healthier version! This prune jam has a base of prunes, prune juice and onions for a sweet-and-savory flavor combo," says Amy Gorin, M.S., R.D.N., owner of Amy Gorin Nutrition."In addition to being tasty, this jam offers many health benefits! Research in Osteoporosis International reveals that eating five to six prunes daily may help prevent bone loss. And prune juice is a good source of fiber, helping you to maintain healthy digestion."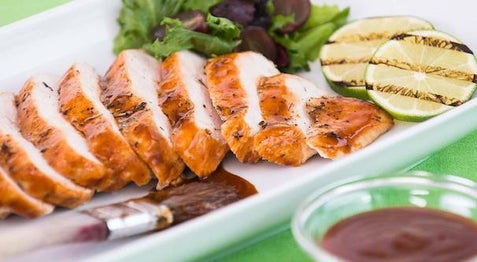 Grape Juice BBQ Sauce
Bottled barbecue sauces are often filled with added sugar and artificial colors and flavors. This homemade sauce omits all the junk and uses 100 percent grape juice to add a tangy and sweet flavor that will wow your taste buds. As an added bonus, grape juice delivers plant nutrients, called polyphenols, that promote heart health.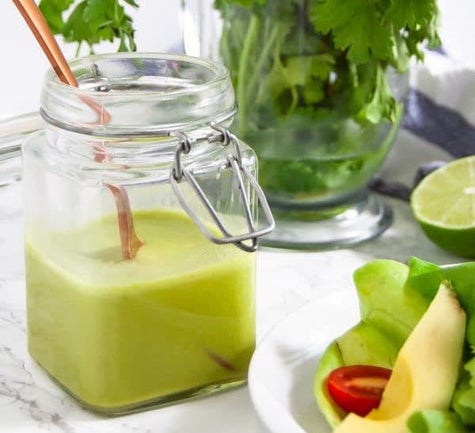 Cilantro Lime Dressing
"I love my cilantro lime dressing because the fresh, simple ingredients pack so much flavor that it elevates a simple salad to the next level," says Lindsey Janeiro, R.D.N., C.L.T. "Plus it doubles as an awesome marinade, like with my mango chicken salad with cilantro lime vinaigrette."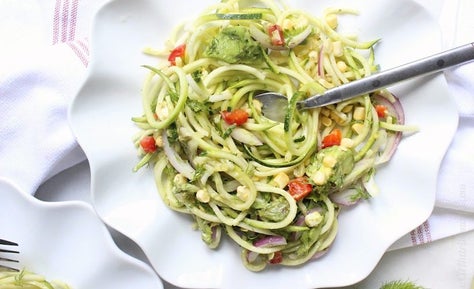 Avocado Miso Dressing
"This recipe is such a delicious way to add more veggies into your diet with tons of flavor! It's tangy, bright, and good for your gut, thanks to fermented miso," says Chelsey Amer, M.S., R.D.
Related:
7 Burger Recipes To Try This Summer
Tips To Make Your Summer Grilling Go Smoothly