Could You Have A Sleep Disorder? Here's How To Tell.
If you are always tired it may be an indication that something else may be going on.
Heading out the door? Read this article on the new Outside+ app available now on iOS devices for members! Download the app.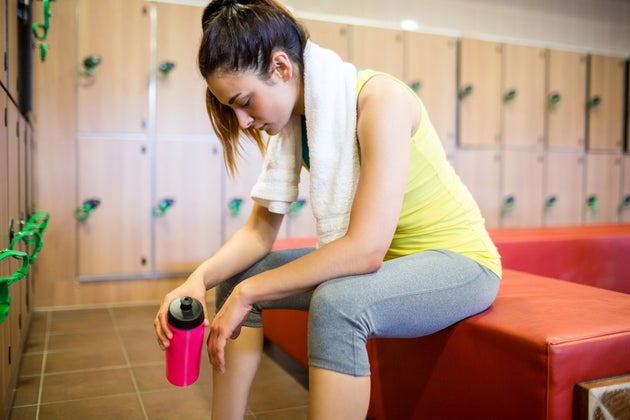 As soon as you think about all of your commitments—whether that is being a parent, training for a race, giving your all at your job, maintaining friendships—life can feel exhausting. We know that insufficient sleep is a health epidemic, and sleep isn't just important when it comes to running, but to our overall well being.
Could your restless nights and need for a cup of coffee around 2 p.m. mean you have a sleep disorder? We talked to Prudence Hall, M.D. of The Hall Center in Santa Monica, Calif.—who works to address the root causes (and not just the symptoms) of many conditions including depression, weight gain, chronic fatigue, symptoms of aging and more—to find out more about what a lack of sleep can mean for the body and how you can make sure you are getting enough shut eye.
Women's Running: What is a sleep disorder?
Prudence Hall: In our society, having sleep problems and interruptions is routine. We have lost our innate natural rhythm of sleep and wakefulness by staying up well past an ideal bedtime, changing time zones with jet travel, turning night into day with electric lights and online activities, and simply not respecting when we feel tired. I tend to look at sleep disorders as falling into a few different categories:
Hormonally-induced sleep disorders due to menopause, perimenopause, and the birth control pill in women, as well as  low testosterone states in men
Physical body causes such as being overweight, breathing problems, body pain, urinary frequency and chronic illnesses.
Emotional distress, where the mind simply can't turn off and keeps processing the distress and anxiety.
Each of these causes can be addressed and corrected.
WR: How can someone tell if they have a sleep disorder? Do they need to do sleep testing?
PH: First of all, you know the tree by the fruit. Are you feeling full of life, or are you exhausted and feeling old? Most people who have a sleep disorder, simply do not feel well. Sleep clinics help diagnose sleep apnea and a variety of other sleep disorders, but hormone panels, lab testing and simply talking to the client can, too.
WR: How would a sleep disorder effect someone's everyday life?
PH: Sleeplessness affects every aspect of our life. Not only are we lacking vitality, but our decision making is also impaired and our relationships damaged due to irritability and impatience. Sleep is when the body detoxifies itself. Lack of sleep results in toxicity which increases heart disease, cancer, autoimmunity and inflammatory diseases.
WR: What does treatment look like for a sleep disorders?
PH: Treatment for sleep disorders is geared to its causes. If the cause is a hormonal imbalance, the treatment is to correct any deficient hormones back to a youthful state with bio-identical hormones. A healthy sleep routine, meditation, counseling and spiritual connection help heal emotional imbalances. Chronic illnesses can be treated at their core root cause and natural treatments instituted. Dietary changes, an exercise routine and supplements like melatonin, GABA and 5 HTP can help. Sleep apnea is treated with weight loss, exercise and sometimes a breathing apparatus.
WR: What is the most important thing people should remember when it comes to sleep?
PH: People used to routinely sleep well. Sleeplessness is a condition of modern stress and a modern life style. Return to your natural rhythm of sleeping when darkness falls and awakening at dawn. Eat from the land, love deeply and reconnect to yourself and your true nature. True health does not only arise from the physical body, it also comes from emotional wellbeing, and our connection to life's deepest purpose.
Read More: