5 General Rules For Returning To Running After Injury
If you've been sidelined from running due to injury, we have your guide to getting back in the game. Ease into it by following these rules.
Heading out the door? Read this article on the new Outside+ app available now on iOS devices for members! Download the app.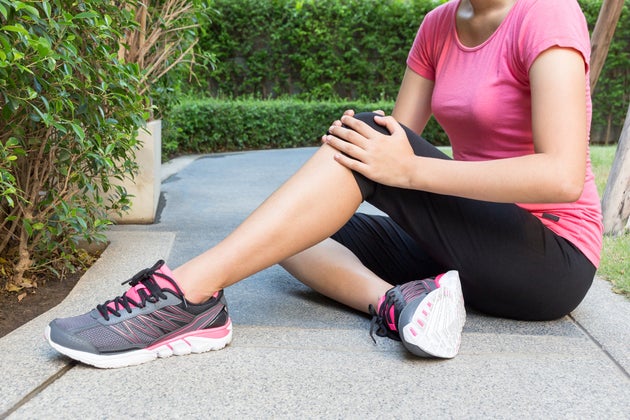 The majority of running injuries are caused by overuse, basically repeating one motion, in one plane of movement, over and over and over…you get the idea. Eventually your body will break down and something (the weakest link in the chain) will give.
Ease Into It: Follow these general rules for getting back out there.
Take a deep breath and be happy you're out running.
One of the most common mistakes (and likely the one that landed you on the couch) is doing too much too soon. Get your mind right about how much mileage you can tackle, or even consult a coach or your physical therapist on where to begin.
Be diligent about continuing physical therapy.
If you have been injured to the point of requiring PT, the exercises that helped you get healthy should not be discontinued after your first pain-free run. Continue your routine and eventually work it into your cross-training. You have discovered where your weaknesses are, so you can make them a strength.
Have a short-term memory.
Do not compare yourself to the runner you were prior to your injury. After rest and rehab, you will eventually come back stronger, but it will take time. Be patient and be kind to yourself, and know that your mojo will return, one mile at a time.
Keep a journal.
The last thing you want is to reinjure yourself or create a new ache. After each run or workout, simply jot down what you did and if you felt anything that was "off." Tracking your mileage and workouts will help you stay focused and will also alert you to any possible new issues before it's too late.
Make the most of your time.
When you're getting back into it, you will have more workout time to fill, as you should be doing shorter runs at first. Use the minutes you would be running to strength train. Work your core, hamstrings, quads and glutes to improve your running fitness.