5 Healthy Reasons to Have a Glass of Wine Tonight
Unwinding with a glass of red after a long day should be on your list of to-dos!
Heading out the door? Read this article on the new Outside+ app available now on iOS devices for members! Download the app.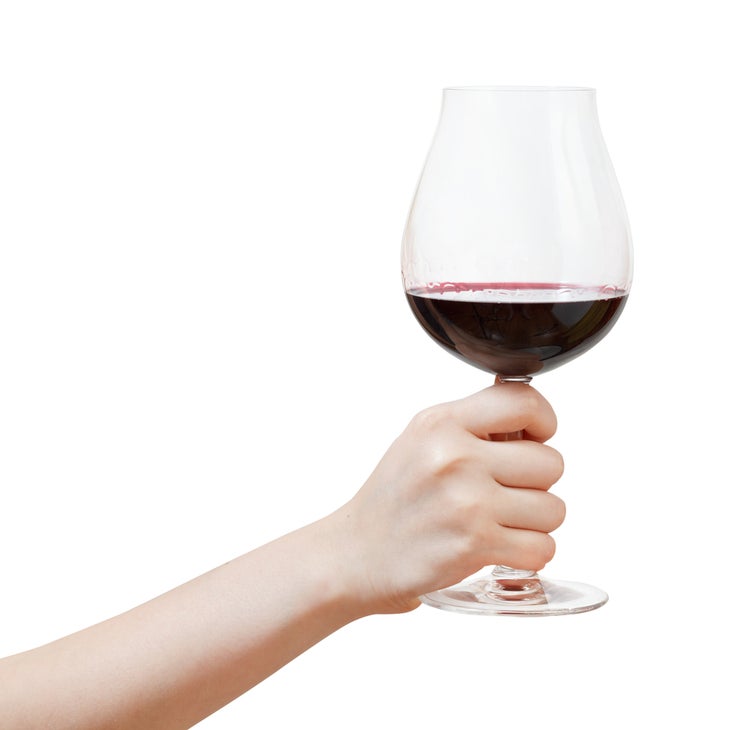 *Courtesy of POPSUGAR Fitness
It seems like no one can get enough of red wine, scientists included; every day there seems to be another study touting the amazing benefits of the plum-colored beverage. Lucky for us, the proof is in the long-stemmed glass (just one, since drinking more may be detrimental to your health). Here are five reasons unwinding with a glass of red after a long day should be on your list of to-dos — one reason for every workday!
It's good for your heart: Antioxidants in red wine called flavonoids have been shown to reduce the risk of heart disease by lowering LDL (bad cholesterol) levels and increasing the production of good cholesterol. According to researchers at the University of California, Davis, certain varietals have more concentrations of flavonoids than others. Of the most common red varietals, Cabernet Sauvignon has the most flavonoids, followed closely by Petite Sirah and Pinot Noir, then Merlot and Red Zinfandel.
It can lower depression: While heavy drinking has been linked to mental health problems, drinking a glass of red wine a day may do the opposite. A recent study found that moderate drinkers (those who drank two to seven small glasses of wine a week) were less likely to suffer from depression than those who drank more or less.
It can help your gut: That morning bowl of Greek yogurt isn't the only thing that's helping your gut. A study found that drinking red wine increases the amount of good bacteria levels in your digestive tract.
It may help you lose fat: New research is studying the effects of piceatannol, a compound found in red wine that is converted from the antioxidant resveratrol, has on fat. A recent lab study found that piceatannol blocks fat cells from forming, and more studies are looking at how the compound can help us slim down.
It can improve memory: Polyphenols, also found in tea, nuts, berries, and cocoa, can improve your memory and may also decrease the risk of Alzheimer's disease.
Related Articles
The Reason You Look So Toned? This Move Right Here
The 10 Commandments of Snacking
5 Tips to Stop Stress Eating
This May Be the Best Advice For New Runners
A High-Protein Breakfast Smoothie For Busy Mornings