Ekiden Is The New Affordable(!) Coaching Service On The Block
Coach meets text messaging meets Strava meets your next running goal—Ekiden is doing it all right on your phone computer screen.
Heading out the door? Read this article on the new Outside+ app available now on iOS devices for members! Download the app.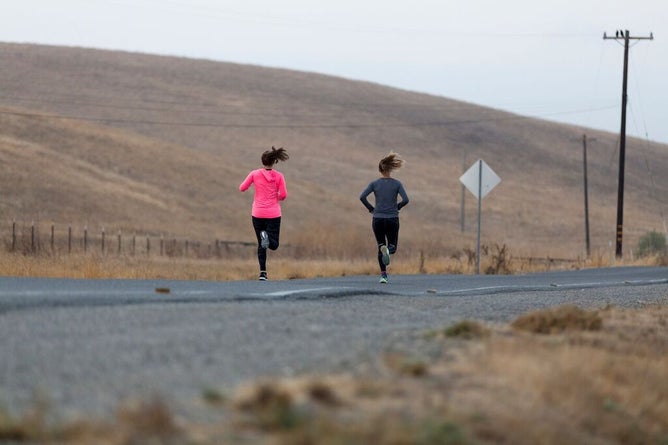 There comes a point in every runner's life where they want to quit, second guess themselves, hit the fatigue wall, skip a workout, ignore the "registration" button or hit a training plateau. These types of roadblocks are not only often easier to encounter when you're training solo, but they are also very common with many runners. Enter a running coach—that person who can be your friend but will also definitely work to pull the best you out of you, helping you move right past those inner critics and doubts.
But running coaches are expensive. Coaches are for "serious" runners only. I don't need one. I'm fine. We've all thought or said these things (this writer included). However, there's a new service on the market that changes the traditional coaching game—Ekiden. (Cool name, right?) And they are offering affordable, accessible and awesome coaching to every single runner.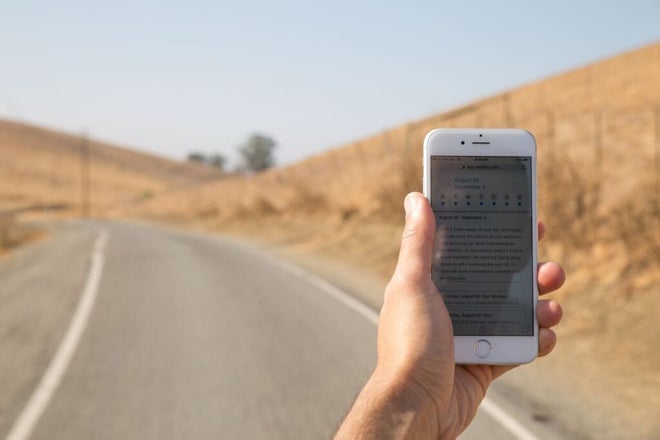 "The name Ekiden is inspired by the long distance Japanese road racing relay of the same name. And the actual word has itself has its roots in the ancient Japanese practice of transmitting important messages across the country in stages, which is fitting because communication is at the core of what we do," explains Mario Fraioli, founding coach at Ekiden, as well as the brains behind the morning shakeout newsletter.
The idea to start the website, which is currently in its beta phase, came from a conversation between four friends who wanted to bring a "great coaching experience to every athlete, not just a training plan." What does this mean? The platform offers athletes the opportunity to message with their assigned coach and ask questions, check in, alert them of upcoming races and relay anything else they might need. The entire service has been built on top of Strava, which allows coaches to literally track the workouts of their athletes and provide more detailed feedback based on their completion.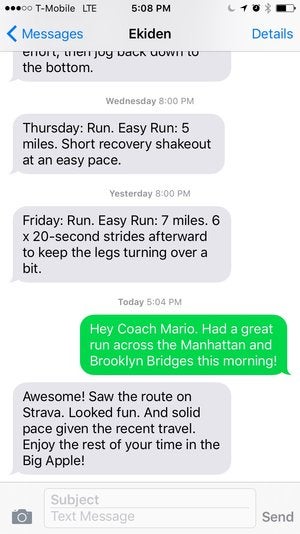 "When an athlete connects their Ekiden and Strava accounts, Ekiden is able to let coaches know how their athletes are doing against the training that was planned for them. A blue dot in the athletes' training log means they completed their workout as assigned that day, [and a] red dot means they missed their workout," says Fraioli. (Editor's note: If you check out #ekidencoaching on Instagram, you might notice the accompanying #ekidenbluedot—now you know why!) "We've found compiling a string of blue dots to be a very motivating thing for our athletes!"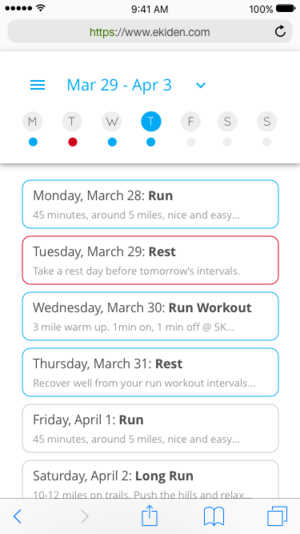 Still, the idea of pursuing an official coach can seem daunting and intimidating to many runners. Fraioli explains that Ekiden's goal is to provide a stellar experience to all runners, no matter their level, experience or goals, and to offer an approachable and inclusive opportunity to develop a relationship with a running coach.
"We've all had coaches in our past, whether it was youth baseball, high school track, college football, or whatever sport you might have played. We deeply believe that no matter your goals—whether they're running-related, career-focused, relationship-driven, etc.—coaches, teachers and mentors are a really valuable, important and transformative part in helping you reach them."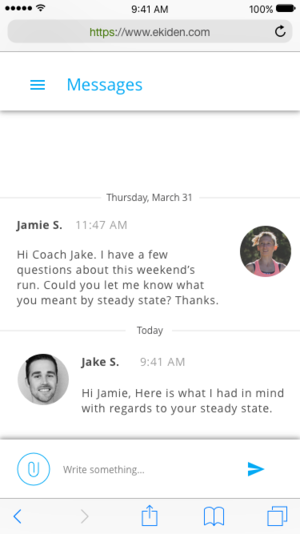 Ekiden is also one of the first of its kind, offering an optimized-for-mobile, virtual coaching experience that is easy to navigate and simple to understand, whether you're a tech-savvy person or can barely turn on your computer. In other words, it's almost as good as having your coach right next to you before and after every workout. The 20 coaches at Ekiden, ranging from personal, "plus" and elite, believe that a coach should not be an intimidating concept; rather they should inspire you to be your best runner self and bring you knowledge you wouldn't otherwise have. And Fraioli hopes to drive that message to millions of runners in the future.
"We hope to bring personal coaching to millions of athletes, whether you're trying to reach your first finish line, drop a couple pounds or set a personal best. We believe every athlete deserves a great coach and we want to create the tools, resources and conditions to make those relationships possible."