Nike Designed Tape And Sleeves To Make You Faster—Would You Use It?
The new AeroBlades technology was developed based on wind-tunnel testing with mannequins and designed to reduce drag.
Heading out the door? Read this article on the new Outside+ app available now on iOS devices for members! Download the app.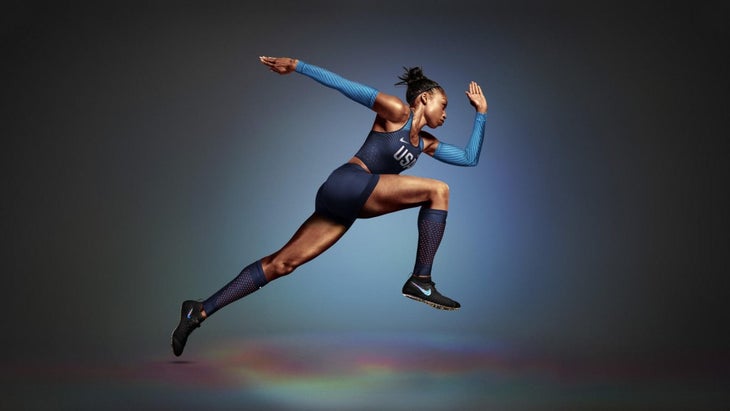 When you see tape on a runner, the immediate thought is, Oh no, they are injured! At least that's what crossed our minds when we watched Galen Rupp, one of the greatest 10,000-meter runners ever, run 25 laps around the track to an eventual win at the Olympic Trials. He had strips of tape on his legs and arms, and everyone was wondering, what's up with that?
Turns out, Rupp is (obviously) totally fine. The tape is a new concept that's been in the works from Nike, called the AeroSwift tape. Complete with event-specific placement instructions that aim to cut a measurable fraction of a second from sprinters' times and multiple seconds from marathon runners' records, a chunk of time that can be the difference between Olympics and watching it from home, it provides athletes with performance options that they can customize to their personal preference, based on respective events and conditions.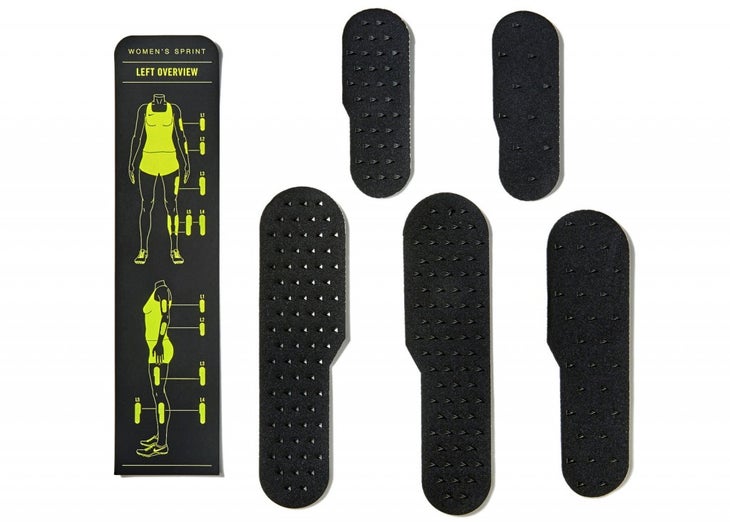 To identify the areas of highest wind resistance and inform the ideal placement of the AeroBlades, which are formed nodes that channel air around the athlete, resulting in the greatest drag reduction, the designers turned to wind-tunnel testing on mannequins the same shape and size as the company's various track and field athletes. The multi-disciplinary results were integrated into the comprehensive tape kit.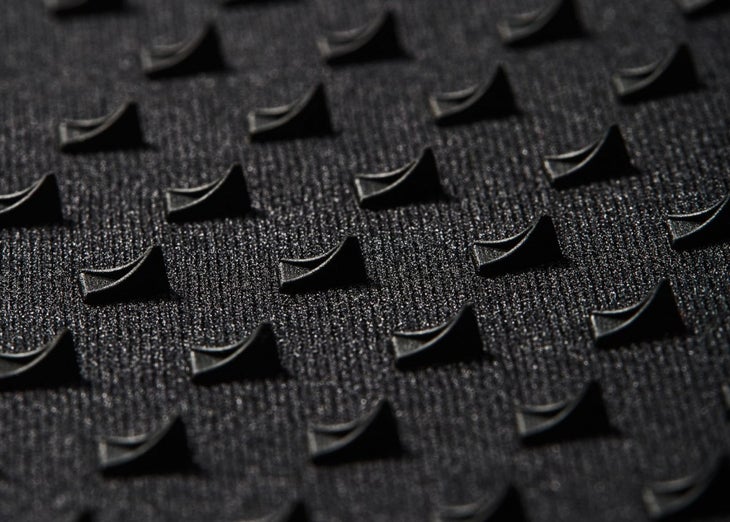 The AeroBlade technology has also be integrated into the actual kits for Nike's athletes (as shown on Allyson Felix), as well as their bibs. Designers engineered a single, perforated, breathable micro-layer knit, the Nike AeroSwift Bib, that can affix directly onto the kit, forming a seamless, stretchable layer that moves with the body. It can withstand a marathon's worth of weather and wear, but still easily peel off at the end of the race.
What are your thoughts on this? Will it make a difference for athletes in the trials, then headed to Rio? Tweet us your thoughts @womensrunning!