Activewear Brands For Curvy Women By Curvy Women
No matter what activity you're in to, there is sportswear that fits every body.
Heading out the door? Read this article on the new Outside+ app available now on iOS devices for members! Download the app.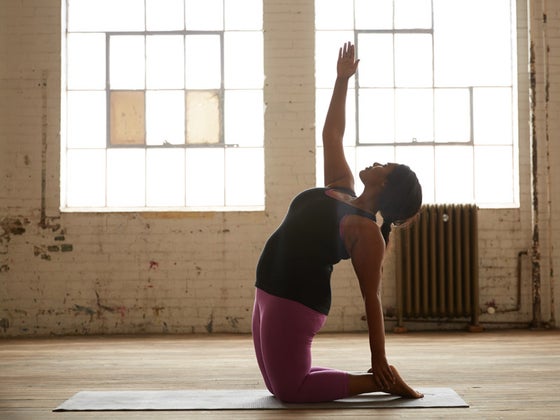 Everybody needs proper attire to work out. Big or small, short or tall, there's a product available for anyone who is active.
But there was a time not too long ago when that was not the case. Finding good quality sportswear was a challenge for larger sizes—particularly for women. A few entrepreneurs took matters into their own hands and changed all that.
Anne Kelly, founder of Juno Active in Minnesota, had her epiphany in 1995 during an aerobics class at her local YMCA. While there were plenty of great product lines for her husband, a marathon runner, where was the wicking action for other women like her? She sweat just as much as the next guy. But at the time, she was relegated to cotton sweatpants.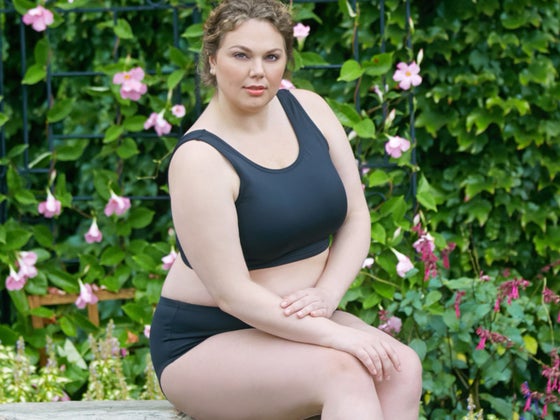 After recently finishing her MBA and looking for a business plan, the universe aligned and the opportunity presented itself. Since then, she has built a company on plus-size activewear, swimwear and intimates.
"We have an emphasis on good fabrics," said Kelly. "Right from the beginning we needed fabrics that were heavier, with more Lycra, and were more chlorine resistant. We are very cognizant of women who want to feel good but need function for a long time."
But how does that work as a business model if your clients don't need to come back as often because the quality lasts? To Kelly, there was a clear upside. She explained that her company creates a smaller carbon footprint by manufacturing only the clothing that is needed. Not having to replace your clothing too frequently is a good thing.
An article on Bloomberg last month highlighted the boom in plus-size clothing. It is now a $20.4 billion industry and much of it is online, because many retailers often ignore the target market. That's where these e-commerce companies by plus-size women for plus-size women come in.
Renelle Braaten created Enell sports bras a few years before Kelly started her company. After doubling up on bras to play volleyball, she had an 'A-ha!' moment. Why not make her own? So with the help of her mom, a seamstress, she made one that fit well and felt good.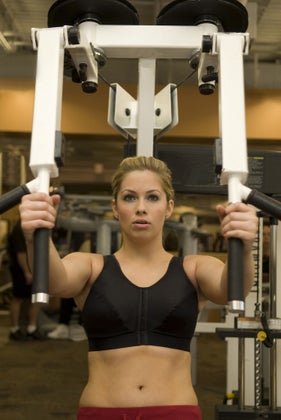 "I didn't care what it looked like, I just needed it to work," she said. After a few years and a few friends requesting that she make one for them, she decided to go into business for herself. Mostly word-of-mouth and a fierce campaign to get Oprah to notice, Braaten's product took off.
Jill Angie, a plus-size running coach for plus-sized women in Philadelphia, is a faithful brand ambassador for Enell. She started using their sports bras about six years ago while training her first triathlon.
"It holds everything in place and makes running possible," she said with a hint of a smile. "I don't know what kind of magic their seamstresses have, but Enell stops the movement of your upper body."
When shopping for sportswear, Melissa Casey, who lives outside Tacoma, Wash., and trains with Angie online, said the retail racks often boast negative logos on the larger sizes.
"The smaller sizes had running shirts that said, 'Run, Sweat, Repeat,'" she explained. "But the plus-sized all had sayings like, 'I Run for Donuts.'"
Christine Ravel, who runs Fractal 9 out of Colorado, frowns on that kind of marketing. Combining her love of sewing and yoga with a new line of activewear in 2008, her company's motto is a "brand for every BODY."
"I thought it was unfair that certain sized people didn't have a good selection of clothing," she explained. "Why exclude some people? It's kind of silly."
When she first launched the product line, her demographic had a higher percentage of plus-sized customers. But now, she says it's half and half. She sees the market catching up in supply with the demand.
"The market is definitely more saturated than it was when I started," she said, "but it's not where it should be."
Ravel also thinks that a higher demand for plus-size clothing comes from a bigger movement of positive body image. More women are owning their shape and size and not apologizing for it. Katie Pippin of Lineagewear in New Jersey agreed with Ravel. "There does seem to be a stigma against larger bodies," she said. "Until I started my business, I had no idea they were marginalized as a demographic."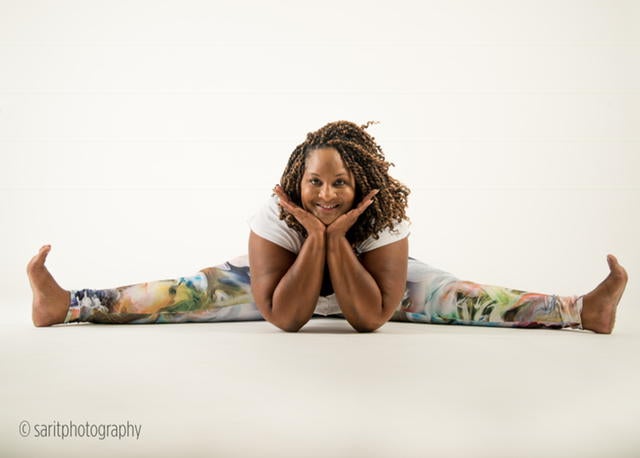 "We have an obsession with smallness," added Dana Falsetti, a plus-size yoga instructor also based in Philadelphia. "We are constantly bombarded with the perfect image of what a woman should be."
Falsetti, who promotes positive body self-image, swears by Pippin's line of activewear. She said the pants fit well and the prints are all cute. That may have something to do with Pippin's professional background. She started out making costumes on Broadway. Her creations for shows like The Lion King and The Little Mermaid made for an easy transition into making stretchy clothing for a bigger customer base.
"In costuming, every single garment is tailored to a specific actor—waist, hips, bust," she said. "I don't come from a background of sizes. Everyone's body is different."
Because of that mindset, her product line has been considered "plus-friendly" from the beginning. Her company manufactures in the Garment District in New York City and sources materials as locally as possible. By keeping operations close to home, she is very keen on ethical labor.
Pippin promoted a list of other online shops for plus-size athletes. She is partnered with Rachel Blumenfeld at Manifesta. They frequently collaborate on limited edition clothing. Personal Record is a start-up legging company in New York City that launched last summer. And, Pippin's customers often rave about Just Curves, headquartered in Los Angeles.
No matter what activity you're in to—running, hiking, yoga, triathlons, or just lounging around on a Sunday afternoon—there is sportswear that fits every body. Even if you're curvy.
Read More:
This Plus-Size Blogger Is Encouraging Everyone To Get Moving
What A Plus-Size Athlete Wants—Options!