Power Hour Playlist For Longer Workout Sessions
This playlist features top hits from the recent months to keep you running strong—and inspired—no matter the length of your workout.
Heading out the door? Read this article on the new Outside+ app available now on iOS devices for members! Download the app.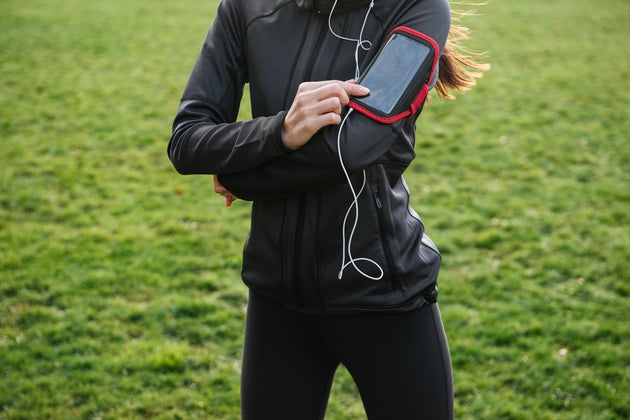 A playlist often serves a number of roles in a workout. When you need to get going with minimal fuss, it can draw on familiar inspirations. If you′re multi-tasking, it can provide a way to stay in shape while surveying what′s new in music. In this case, we′ve tried to split the difference with a long mix that recaps a few of the most popular running tracks from the last few months.
The list kicks off with one collaboration between The Chainsmokers and Coldplay and winds down with another featuring Katy Perry and Skip Marley. In between, you′ll find proven motivation from pop  favorites like Lady Gaga and Sia. Elsewhere, you′ll find club titans like Calvin Harris and Diplo. Lastly, underplayed gems from DJ Khaled and Gorillaz keep the mix from lulling into predictability.
The other advantage of a 60-minute mix is that it′ll keep you in motion during your longer sessions. Alternatively, you can use it during a shorter session and skip over the tracks that don′t suit your tastes. However you use the mix, the picks await below.
The Chainsmokers & Coldplay – Something Just Like This – 103 BPM
Mura Masa & Charli XCX – 1 Night – 113 BPM
Gorillaz & Jehnny Beth – We Got the Power – 150 BPM
Ed Sheeran – Castle on the Hill – 135 BPM
Diplo & Autoerotique – Waist Time – 129 BPM
Sia – Move Your Body (Single Mix) – 128 BPM
Panama Wedding & Great Good Fine OK – Easy Lover – 128 BPM
Calvin Harris – My Way – 120 BPM
Lady Gaga – Perfect Illusion – 124 BPM
Dear Tatiana – Came Here to Win – 130 BPM
Imagine Dragons – Believer – 125 BPM
DJ Khaled, Beyonce & JAY Z – Shining – 113 BPM
Katy Perry & Skip Marley – Chained to the Rhythm – 96 BPM
To find more workout songs, folks can check out the free database at RunHundred.com. Visitors can browse the song selections there by genre, tempo, and era—to find the music that best fits with their particular workout routine.