T-Rex Runner: The Work/Run Balance
When work and life get in the way of running, sometimes compromises must be made.
Heading out the door? Read this article on the new Outside+ app available now on iOS devices for members! Download the app.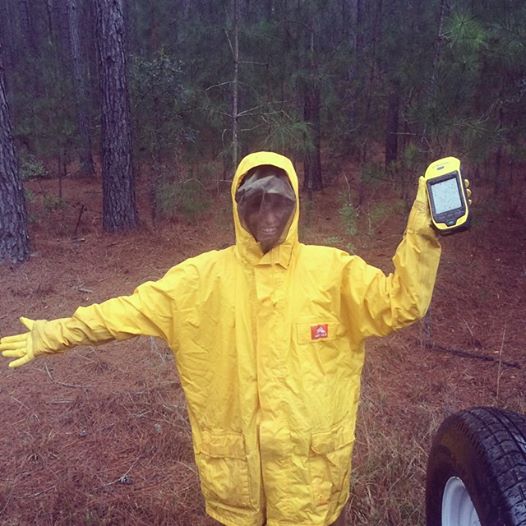 If you read my blog or follow me on Instagram, you know that I have a rather unusual job. I'm an environmental planner. While I will not bore you with an explanation of what that is, I often have to go out into "the field" as part of my job, sometimes for a week at a time. That means I'm trekking through wetlands and forests for 8-10 hours a day, which can be pretty exhausting. Add in the fact that I'm staying out of town and away from home, and you have a recipe for disaster when it comes to marathon training!
Normally, I spend 1-2 hours per weekday working out. That's not really possible when I'm on the road, so I have to prioritize, compromise, and occasionally concede:
Prioritize: I make sure that if I have the time or energy to work out at all, I'm running. Everything else is a bonus. I do many types of workouts when I'm home, but during marathon training, running is the most important.
Compromise: If I have 7 miles on the schedule but only 40 minutes to run, I'm going to just run as much as I can during those 40 minutes. I don't consider the run a failure because I didn't get all 7 miles in. I also don't just throw my hands in the air and say "screw it" and not run at all just because it won't match my training plan. A few miles are better than none.
Concede: Some days, between working and traveling and everything else, I just simply don't have the time or energy to work out. If I can barely keep my eyes open at dinner, I probably don't really need to get that 3 mile run or online barre workout in.
Ultimately, I sometimes have to remind myself that as much as I love it, running is not my job, and neither is working out. Work , sanity, and yes, even sleep sometimes have to come first. As you can see from the photo above, fashion obviously has not made the list.