Questions To Ask Yourself When Choosing A Training Plan
What should you consider when deciding on a training plan? Eat Pray Run DC has some steps to help you find the best one for you.
Heading out the door? Read this article on the new Outside+ app available now on iOS devices for members! Download the app.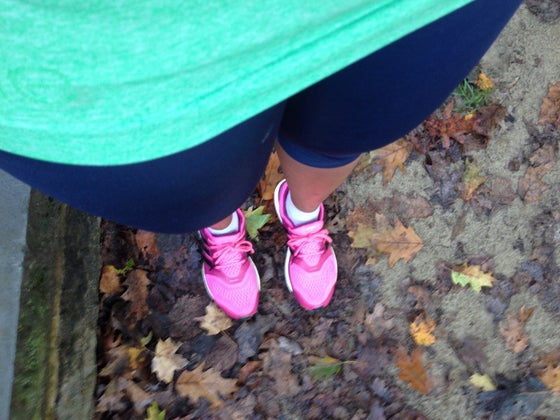 As you decide on your next goal race, you might be thinking about choosing a new training plan. Choosing a training plan can be overwhelming. There are so many plans out there; how can you decide what's right for you? Here are some tips on choosing a training plan that will work for you.
Think about what has worked in the past for you. Go back and look at your last training cycle. Reflect on what you liked and what you didn't like. Be honest when looking back – don't sugarcoat your training.
Once you have spent a moment reflecting on your past training cycle, you have probably decided whether or not you want to continue with that plan. If you are left searching for a new plan, don't worry. Yes, there are a ton. But really, what it comes down to are the answers to a few questions:

Are you injury prone?
Do you enjoy the run/walk method?
Do you like to run three to four times a week or is five to six runs more your speed?

As you answer these questions, it will help you figure out what type of plan will work for you. If you are injury prone and only want to run three or four times a week, check out the Run Less Run Faster Plan or the great plans on this website (check out a four days of running marathon training plan here). If you like the run/walk method, then choosing a Galloway training plan would be the best option. And if you want to train on tired legs and run five to six times a week, you'll be drawn to the Hanson method.
Of course there are tons of training programs out there. I just mentioned the above examples to show that the plan you choose should be dictated by your previous experiences, your goals and your schedule. Personally, I enjoy running three to four times a week, along with regular cross training two or three days a week. I've found that this combination keeps me happy, injury free and loving running.