1 In 3 Females Experience 'The Pee Problem'
You have probably experience this but were too embarrassed to admit it. You're not alone.
Heading out the door? Read this article on the new Outside+ app available now on iOS devices for members! Download the app.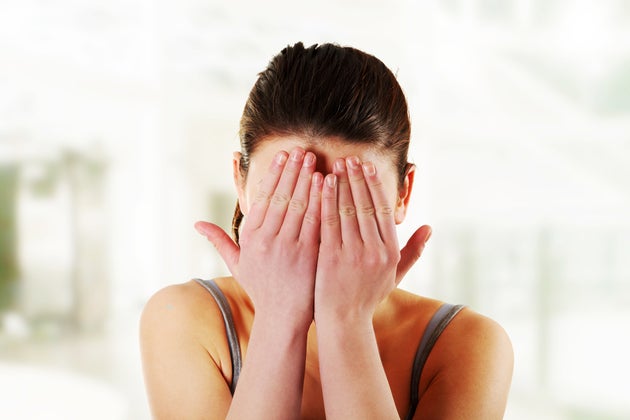 *Courtesy of Competitor.com
Five words I never thought I'd write in this column:
Sometimes I pee my pants.
It's not a massive problem, but it's a problem nonetheless—sometimes, I'll go for a run, and when I finish the liner in my running shorts will be damp with something that, uh, is most definitely not crotch sweat.
Like I said, it's not something I'm proud to admit. At age 32, I should have mastered the art of bladder control, right? But there it is, for all to see: sometimes I pee my pants while running.
I kept this information to myself for a long time, mostly out of embarrassment. One day, a training buddy mentioned she sometimes "leaked" while running, only to be met with a chorus of sympathy from the women in our group:
"Oh, my gosh! Me too, ever since I had the baby. It's so weird!" said one.
"I do Kegel exercises for that," said another.
"Getting older sucks," a third chimed in.
As it turns out, I'm not alone. According to experts, the issue affects one in three females—even more in those who are athletic.
Related: A Brand's April Fool's Joke Turns Into A Running Skirt Made For Incontinence
"High-impact sports lead to increased intra-abdominal pressure, and this can lead to the symptoms of pelvic floor disorders," says Dr. Johnny Yi, a leading expert on the gynecologic health of female athletes. "Running, jumping, or heavy weight lifting would all be considered high impact on the pelvic floor, which may predispose women to pelvic floor symptoms."
Basically, any time a person engages in such high-impact activity, the pelvic floor muscles (which support the reproductive and excretory organs) are activated as part of the core muscle group. Yi says that vigorous training puts the pelvic floor muscles at risk for fatigue, making them weaker and vulnerable to involuntary leakage of urine when running or jumping, urinary retention, constipation, and/or pelvic pain.
Because the symptoms are unpleasant to experience, much less discuss, most women don't seek help. If they do, they'll turn to their girlfriends, not a doctor. I get that—it's more comfortable to chat about your lady parts with a trusted BFF. But there's a problem with that—most of our buddies aren't doctors, so a lot of misinformation gets spread.
Too many women chalk their symptoms up to aging or the residual effects of childbirth, assuming not much can be done about either. Though these are common contributors to pelvic floor disorders, Yi says his research has discovered symptoms are present in female athletes of all ages and those who have not had children.
Related: Four Steps To Resolve Incontinence While Running
Another fallacy spread amongst women is the effectiveness of Kegel exercises. As it turns out, Kegels don't do much for exercise-induced incontinence—and may even make symptoms worse. Instead, Yi suggests exercises from a physical therapist knowledgeable in treating pelvic floor disorders. The exercises themselves will be familiar to most runners—bridges, squats, and planks—but a physical therapist can make sure they are being performed correctly to engage the core muscles needed to strengthen the pelvic floor.
But that's the good news—pelvic floor disorders are as easily treatable as any other muscle weakness. Instead of trying to cover up the problem with dark shorts and extra bathroom breaks, it's possible to correct the issue quickly and discreetly.
***
About The Author:
Susan Lacke does 5Ks, Ironman Triathlons and everything in between to justify her love for cupcakes (yes, she eats that many). Susan lives and trains in Salt Lake City, Utah with three animals: A labrador, a cattle dog, and a freakishly tall triathlete husband. She claims to be of sound mind, though this has yet to be substantiated by a medical expert. Follow her on Twitter: @SusanLacke.