Editor's Corner: Hot in Cleveland
Heading out the door? Read this article on the new Outside+ app available now on iOS devices for members! Download the app.
Did you know that in 2011, 518, 000 people ran marathons in the United States?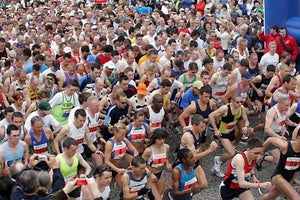 Last weekend, I helped bump up the 2012 total an additional digit. And let me tell you, it was HARD. I would say it was the hardest marathon I've ever run, but as any runner knows, every race is tough—this one is probably just fresh in my memory. Here's how it went from the starting line all way to the finish. . .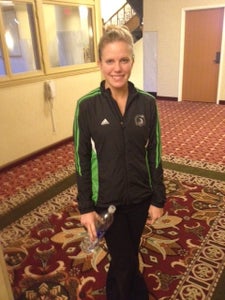 Mile 1-10
I knew that race day was going to be hot, but I started to sweat just standing around waiting for the gun to go off. This made me a little nervous. I've seen how heat can crush good intentions, so I decided to start out at a slower pace than planned. The first eight miles were great. Early morning meant the heat wasn't sweltering, and I trotted along, chatting with a former truck driver who'd lost over 100 pounds in the last three years. Okay, I thought.  Talk about inspiration.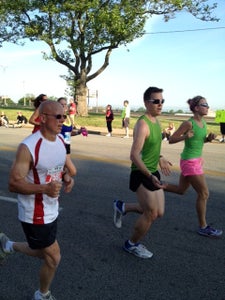 Mile 11-20
Cover your eyes if you're squeamish! At mile 11, my entire body was feeling strong—except for one toenail on my right foot. I could feel it catching on the top of my sock, and I felt stinging jolts up my leg every time my foot struck the ground. It's going to come off, I thought. I'm going to have to run the next 15 miles barefoot! But within two minutes the pain disappeared. Later, at mile 17, my right knee ached sharply. That's it, I thought. I'm going to have to hobble the rest of the way! But that too disappeared within the next half mile.  With seven miles to go, the heat skyrocketed, and I could feel my body start to aching all over as dehydration set in. Okay, I thought. This will pass too. Not so much.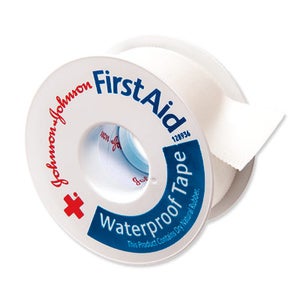 Mile 21-26
As temperatures reached their peak, my body started to shut down. I noticed my vision blurring and tunneling slightly, and every step felt tough. I saw my 3:15 and then my 3:25 slipping away with each passing mile. I needed 3:35 to qualify for the Boston Marathon, and I knew I couldn't let that goal fade too. I thought about running with my mom in her first 5k and how hard she had worked. I thought about my coworker's husband who had crossed the finish line of a 100-mile ultra marathon earlier that day. I thought about all the women I'm lucky enough to meet as editor of Women's Running, and what they overcome every day to make their running dreams a reality. One foot in front of the other. . .
 Mile 26- 26.2
I turned the corner with 100 meters to go and saw 3:34 on my watch. After hobbling through the last 10k, I broke out in a dead sprint, or what felt like it. I crossed the line in 3:34: 27. In the moment, I was just happy to be not running any longer. After I caught my breath, I was even happier to have crossed the line and qualified for Boston.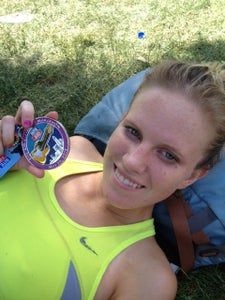 I want to know. . .What's the toughest race you've ever run? Let me know here or on Twitter @JessieSebor.

50 DAYS OF GIVEAWAYS
Today's prize. . .
5 SKECHERS Prize Packs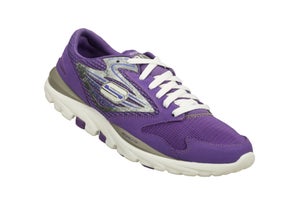 Win 1 of 5 Skechers Prize Packs. Each pack includes a pair of GOrun Shoes, a T-Shirt and Cinch Bag to carry you through the season. Worth $130 each, skechers.com
 How to enter. . .
Comment on this post to be entered to win.
If you share our post on Twitter or Facebook, mention this in the comment and your entry will count twice. One comment per email address will be allowed each day.
Winner(s) will be announced the following day at the bottom of the blog post. Check in tomorrow to see if you won.
Good luck!!
Yesterday's winners. . .
Congratulations to Margi Johnson, Madelaine Carpema, Brenda Heidt, Lisa Sickles ,Robyn Weber, Kristen Smith, Renee Duchon and Shental Hendley who won Sweat Is My Fat Crying No-Slip Headbands. Please email Jessica@womensrunning.com with your mailing address to claim your prize!