Becoming A Stronger Runner Through Cross-Training
We love running, but running alone isn't enough to continue setting new PRs. Become a stronger runner by cross-training.
Heading out the door? Read this article on the new Outside+ app available now on iOS devices for members! Download the app.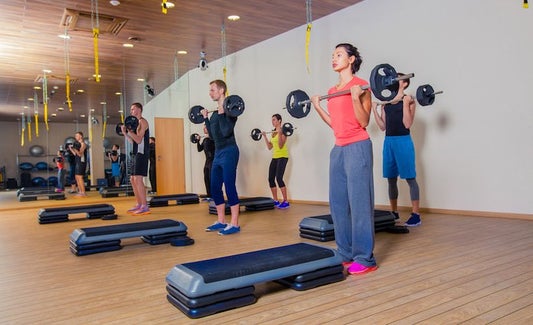 The Importance Of Cross-Training
If you asked me a year ago about my cross-training, I would have told you that I was doing great with light gym sessions, during which I switched between using the elliptical and a stationary bike. Little did I realize that my cross-training was not actually helping me get stronger. I was overtraining and causing more injury to my body, requiring more help in physical therapy to get me across each finish line.
After my second half marathon training cycle, I was challenged by my friend to give CrossFit a try. She'd tried it for a few months and found it to be beneficial for gaining strength. With support from my physical therapist, I joined the CrossFit gym associated with my physical therapy clinic and quickly learned that I was not as strong as I thought I was. Each class brought new techniques and skills, followed by a desire to learn more and become stronger.
Just over a month into my new cross-training routine, I was noticing major changes in my running. I was moving faster and with greater ease. I was able to run the hills in my neighborhood easily, instead of feeling defeated by them. I was also running new PRs at smaller races, faster than ever before. This focus on increasing my overall strength was playing a vital role in making me a stronger runner. I knew I was on to something. If I could continue to increase my strength, I could continue to increase my running speed. I have now been doing CrossFit for nine months, and the results have been amazing. I am stronger than I have ever been and am continuing to run my strongest race each time I toe the line.
As I enter the off-season, I am increasing my strength training routines and decreasing my running. My goal during these winter months is to gain as much strength as I possibly can; and the main way I am doing this is through CrossFit. Lifting weights and testing my skills has challenged and encouraged me, keeping me coming back for more. Regardless of how confident I feel with a lift or a movement, I know that each will ultimately challenge me in a new way, every time.
In the same way that running is not for everyone, I realize that CrossFit is not for everyone. However, strength training is for every runner. You may need to figure out what kind of strength training will work for you and your schedule, but building strength during your off-season and during regular training will make you a better runner. Whether you choose to focus on targeted muscle training at the gym or try a group bootcamp or barre class, each of these benefits you in a major way. The goal is to find something that you enjoy and will want to do–especially if you feel less motivated to run during the chilly months. Take some time this winter to build your strength and see where it will take your running in 2018.
Related:
Defining Strength: It's A Personal Measurement
The Dos and Don'ts Of Cross-Training For Runners