Two Of The Shortest Workouts Possible Made For Runners
We have two high-intensity workouts that will burn calories and build strength—and fit in to even the busiest of runner schedules.
Heading out the door? Read this article on the new Outside+ app available now on iOS devices for members! Download the app.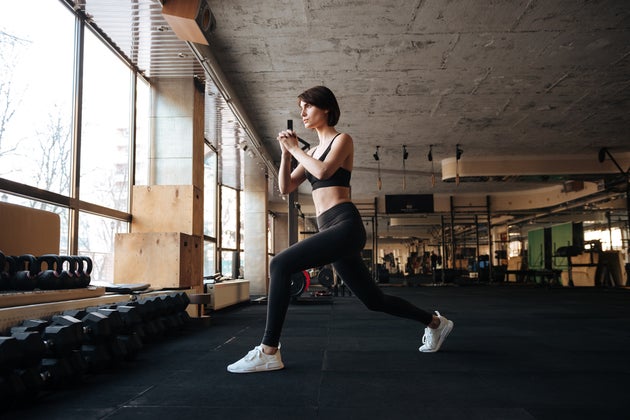 The weather is changing and we all want to spend our precious free time soaking up the sun or enjoying the outdoors instead of being inside a gym. Runners are lucky to enjoy a sport that basically requires them to be outside for as much time as possible. However, life doesn't always allow for outdoor workouts and strength training can be especially challenging outside.
If you find yourself stuck inside or having a gym as your only workout option, we'll show you how to get the biggest calorie burn and training effect in the shortest amount of time.
Based on the New York Times article "How To Do the Shortest Workout Possible," the key to these workouts are high intensity. Basically you want to push yourself to your highest anaerobic threshold, remain there for a few grueling moments, recover and repeat.
If you have 7 minutes…
Do this: 30 seconds of each of the 12 exercises with 10 seconds of rest in between each. Go!
Push-ups
Jumping jacks
Holding plank
Alternating lunges
Burpees
Wall sits
Side plank
Leg lowers
Lateral jumps
Walking planks
Tricep push-ups
If you have 10 minutes…
Do this: 2 minute warm up, 30 second hard effort running or cycling with 1 minute recovery; repeat as time allows.
If you have even less time to workout, you're way too busy and need to read this.