Why I Decided To See A Nutritionist
Cookie-cutter food plans don't take into consideration that you are your own person.
Heading out the door? Read this article on the new Outside+ app available now on iOS devices for members! Download the app.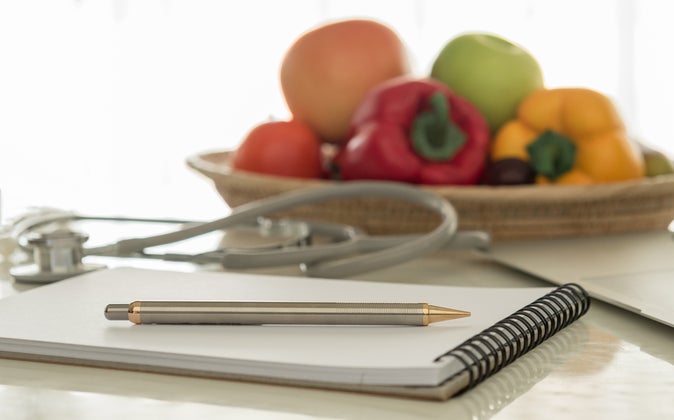 I have a confession to make: I am almost 30 years old and have no idea how to feed myself.
I mean, I know what foods are 'good' and which ones are 'bad.' But you'll either find me eating a salad or stuffing my face with french fries. There really is no in-between.
Okay, that isn't all that I eat, but sometimes, it feels that way. I often make chicken, brown rice and a vegetable for dinner before I realize I don't know just how much of every food I should be having—and how that meal plays into my nutrition as a whole. Also, I'm pretty bored with chicken, brown rice and a vegetable.
RELATED: "Today Show" Nutritionist Gives Tips On Eating For Runners
In addition, I have found I am always SO TIRED. I have trouble getting to sleep and I have trouble getting out of bed. Some of this may be attributed to my work-from-home lifestyle, but it really isn't normal to be as tired as I am all of the time. My body has obviously been telling me something.
After trying cookie-cutter programs like the 21-Day Fix, where I did see some success, I realized that I still didn't have a real knowledge of why I was making certain choices. I found I wasn't really learning anything besides how to follow instructions. Also, I am not a cookie-cutter version of a person—what works for me won't work for everyone and vice versa. So I decided to do something custom to me.
After searching for local nutritionists, I stumbled upon Nutritional Wisdom and, after talking with my husband about making the financial investment, scheduled my first appointment. Before I even set foot in their office to meet Lauren, I filled out an insanely thorough 18-page intake form that truly considered every aspect of my lifestyle. At my first meeting, we went over the forms, other questions—including goals, current habits and more—and they took body composition tests, so that they could get to work fine-tuning a plan just for my body.
RELATED: 4 Nutrition Trends We Will See In 2016
I went back for my second meeting to get my plan, and we are starting with a 10-day reset—no dairy, sugar, processed foods, alcohol or caffeine—to get my body (and gut) to neutral—before we start any other changes. I am also now starting my day off with lemon water, probiotics and cranberry juice, followed by other vitamins and suggestions for me.
Even better? I am learning the why behind all of these things. I am learning the relationship between the mind and the gut and that a good night's sleep is possible. I'm learning that yes, there are 'good' foods and 'bad' foods and they can even coexist if you know how to look at it all in a bigger picture.
In the meantime, I am avoiding a "retox before my detox" (as Lauren says) and trying to get my morning routine down before my reset starts. You can expect to hear all about my 10-day journey in a future post.
Have you ever seen a nutritionist? Share your experience with us on Twitter at @WomensRunning!