Things I Wish I Knew Before My First 26.2
Running your first marathon soon? This advice is essential.
Heading out the door? Read this article on the new Outside+ app available now on iOS devices for members! Download the app.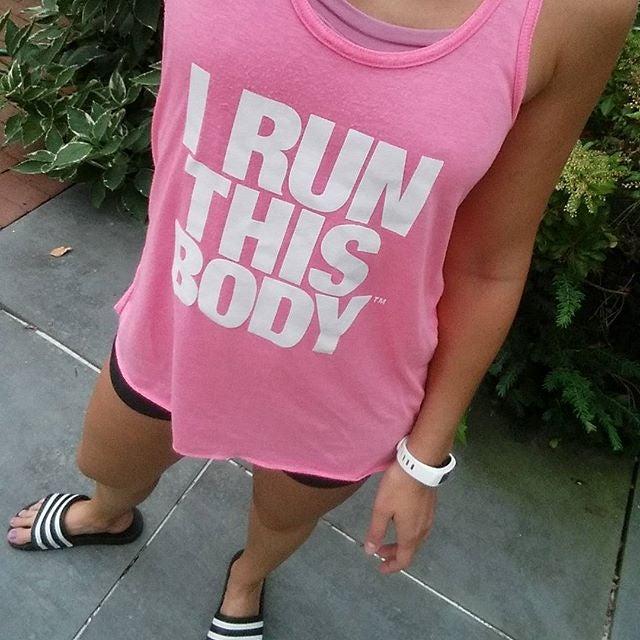 12 years ago I became a marathoner for the first time.
Here are a few things I wish I knew before I ran my first 26.2 race.
A body in motion is easier to keep in motion. It took many marathons for this to click. If I wanted a faster time, I didn't necessarily have to run any faster than I already was. I just needed to stop walking as much (later I stopped the walking all together) and run a consistent pace. I'm not saying that run/walk programs don't have a place in marathons. But I learned that if I had just slowed down my pace but kept moving, I would have finished with a faster time and felt better overall. Instead I was running too fast, needing to walk, walking and repeating this process for way too many miles. Unplanned walking is sort of like going to the bathroom when you have been out drinking with friends. Once you break the seal, you are most likely going to want to do it more often. Getting started again after you have been walking is hard mentally and physically. I repeat this myself in the early stages of a marathon: you do not need to kill yourself in the beginning if you are only going to lose that time by walking at the end. Start slow, work in to a pace, and keep moving, even when you want to stop.
Don't stop your watch. If you take walk, bathroom or water breaks during your long runs and stop your watch, don't use your average pace of those runs to figure out what your goal race pace should be. I ran my first marathon in 2003 and finished just under Oprah's marathon time—my b goal. However I finished nowhere close to where I wanted to and what I was physically in shape for. I went back, reviewed my training logs and questioned how I ran 20 miles at x:xx pace, yet couldn't do that in the marathon. Here's why—in the marathon, the clock doesn't stop if you need to take a break. When I was on my training runs, I would stop my watch, making my average pace a very bad indication of how long it was taking me to run/walk 20 miles.
Drink water before you get thirsty. While there is such a thing as being too hydrated, I'd venture to say that during a marathon, many of us don't drink adequate amounts of water early enough. Once you are feeling thirsty or dehydrated, it's already too late and you're heading towards trouble. In hindsight I wish I had made hydration more of a priority in the days leading up to my long runs.
Consider your fuel intake wisely. When I first became a runner, I ate bars and talked about what type of gels were my favorites. These were things "runners" did and since I desperately wanted to feel like a runner, I needed to do them too. I would bring up to 8 gels on a 20 mile run, and then wonder why my stomach hurt. Let's just say I wouldn't even use 8 gels in a marathon now, much less a training run.
There is a big difference between 20 miles and 26.2 miles. Do not underestimate how hard those last 6.2 miles will be if you start out too fast or are under trained.
Take walks post-race. There are few feelings as amazing as crossing the finish line of a marathon, especially your first. The exhaustion can be thrilling, but more often than not it is very real. Resist the temptation to not move post race. I promise you that if you walk around or make an effort to walk a couple of minutes every hour after a race, you will feel drastically better the next day. This also applies to all those long runs leading up to the race. Take recovering from those runs seriously, so you get to the start line of the race happy and healthy.
Don't compare how you feel to how someone who has run multiple marathons feels. The day after my first marathon I felt terrible. I couldn't walk up and down stairs, it was hard bending down and I would have been happy laying in bed for a week. 30 marathons later and that doesn't happen to me. There have been many marathons where I have woken up the next day and didn't even feel like I ran 26.2 miles. The human body does a really amazing job at adapting to the stress put on it. Don't compare yourself to other runners who have run multiple marathons. Drink plenty of water, get lots of sleep, eat nutritious meals and take recovery seriously. As Dr. George Sheehan said, we are all an experiment of one.
Love Mile Posts? Read Through More Of Her Articles.
The Ultimate Marathon Playlist