6 Things You Don't Need To Know As A Runner In Your 20s
Your twenties are a time for exploration and experimentation. Stop sweating things you don't need to have figured out as a 20-something,
Heading out the door? Read this article on the new Outside+ app available now on iOS devices for members! Download the app.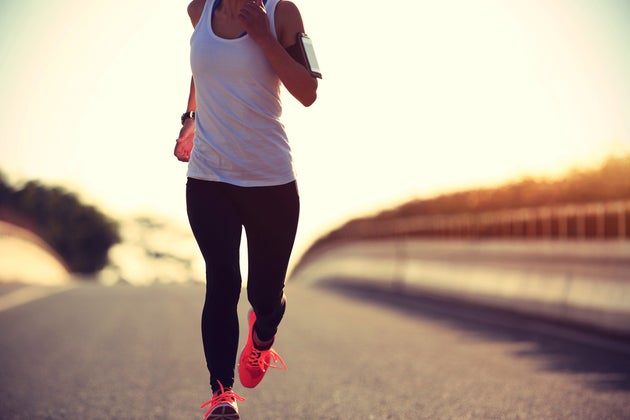 Ah, your twenties. It's that magical time when you're past the awkward teen years and feeling more and more like a confident adult. And yet, this is somehow also one of the most confusing and uncertain decades for many of us, including runners.
From figuring out how fast or far you should run, to how you should eat and cross-train, to how running should fit into your social life, twenty-something runners are faced with more questions than answers. But that's okay! This is the time to figure out what kind of runner you can and want to be, not what kind of runner you should be.
So do yourself a favor and stop sweating these six things you definitely don't need to know in your twenties.
Which Distance You're Best At
Maybe you ran cross country in high school so you think you have to aim for the marathon, or maybe your limited time at the gym forced you to master a pace fast enough to go with the 5K. In your hurry to figure out who you are in your twenties, you may preemptively decide on the distance you think should be "the one." But just like this decade is about finding yourself, this is also the time to experiment with different distances to find out not only what you're best at, but what you really love. So spend a few weeks training for a local 5K, then ramp up to longer distances until you find the perfect fit.
What Your Fastest Mile Time Should Be
Your twenties can be a tumultuous time, thanks to things like changing jobs and work hours and the highs and lows of your social life. Just the same, the time and energy you have to devote to running will have its ups and downs, and as a result your mile time will vary greatly over the years. You might hit a PR every six months, or maybe once every five years, or maybe your results will differ by several minutes every time you run. The important thing is to celebrate your faster times but still be proud of your relatively slower times because you know you put in the best effort every time.
How to navigate a training plan on your period
While you've probably had several years to learn to deal with your period, your monthly visitor can throw a whole new wrench into your running routine. From cramps and nausea to upset stomachs and fatigue, those five or so days a month can turn your training plan on its head. It will take a period (no pun intended) of time to figure out the way your body handles running while you have your period, so don't feel pressure to force yourself to stick with a specific training plan. For some people, exercise might alleviate menstrual symptoms and make it easy to keep training, but for others, it will take some trial and error to figure out what works, like ice packs, heating pads, pain relievers, or just plain rest. Whatever you need to do, cut yourself some slack and know that a couple off days won't impact your overall training in the long run.
If Your Future Spouse Has To Be A Runner
When you're dating in your twenties, you probably have a checklist of everything you're looking for in a future partner. If you're a runner, you may stress that if your significant other isn't a fellow runner, the relationship won't work. After all, if they don't run, how will they understand when you want to stay in on Friday night so you can get up for a long run on Saturday? While that could potentially be an issue down the road, now is not the time to sweat the small stuff like that. You wouldn't stop seeing someone just because you don't watch the same TV shows or have the same job, so it doesn't matter if you don't share a passion for running. Sure, it would be great to have a running buddy for life, but it's just as great to have separate interests in a relationship. No matter what, once you find the perfect person for you you'll probably find that if they love you, that means loving your love for running, too.
Who Your Friend Group Should Be
In your twenties, your friend group constantly fluctuates as old friends move away, you become friendly with coworkers, and you meet new people through your many social outings. The same goes for your running tribe—running buddies move or drift apart because of schedules, or you may have to leave running groups behind when you uproot to a new city. And while you may feel like you have to solidify your running buddies in this decade, this is really the time you should expand your friend group as much as possible. Try out different running groups or clubs, meet up with friends from the office for a post-work run, and don't forget to spend some quality time running alone or even with your dog. Experimenting will help you find the perfect running buddies that will make you the happiest and best runner you can be in your 20's and for decades to come.
How To Eat And Cross-Train
Thanks to the aforementioned crazy schedules of most 20-somethings, it can be very hard for runners to eat right, and cross-training can sometimes feel completely out of the question. But your hectic life can actually play to your advantage here. When you try different foods and restaurants based on convenience or availability, or when you test out different workout classes or DVDs when they fit into your schedule, you expose yourself to many options and quickly learn what does (and doesn't) work for your body and your running. After some experimentation, you'll eventually figure out the best fuel and cross-training methods for you and develop a solid plan that you'll be able to stick with long-term.