The Natural Way To Get Rid Of Period Side Effects
Don't let your time of the month stop you from running.
Heading out the door? Read this article on the new Outside+ app available now on iOS devices for members! Download the app.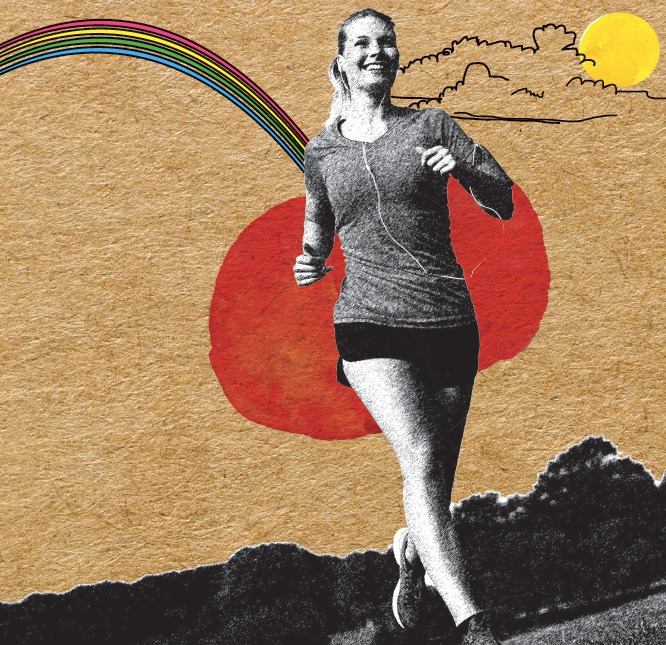 "Is it okay to run during my period?" Let's put this question to bed: It's 100 percent fine. Running is a natural human movement; menstruation is a normal bodily function; there's absolutely no reason that these activities can't happen in tandem. However, they don't always feel like a match made in heaven due to the uncomfortable side effects—we're looking at you, bloating, fatigue and digestion on super drive.
Dr. Robin Barrett, OB-GYN chair at Legacy Good Samaritan Hospital in Portland, Ore says there are natural remedies for many uncomfortable side effects.
Bloating: Both chasteberry and calcium have been proven in blind studies to improve symptoms including water retention as well as irritability and food cravings. The trick is to take these supplements every day, not just when your waistband feels too tight.
Breast Tenderness: The bounce of running can make this a particularly sensitive issue for runners, but 400 IU of vitamin E can take away much of the pain.
Mood: Take the Peruvian plant derivative maca if you're prone to feeling edgy or your libido disappears.
Cramping: Barrett says keeping hydrated can help stop this force of nature. She also recommends taking ibuprofen or naproxen one or two days prior to when your belly normally knots up.
Fatigue: The best cure? Exercise! While it can be tough to motivate when you're feeling drowsy, just a few miles will release endorphins to help you perk back up.