The Best Emotion Running Can Teach You
Many of us want everything without delay. This isn't the case when it comes to running.
Heading out the door? Read this article on the new Outside+ app available now on iOS devices for members! Download the app.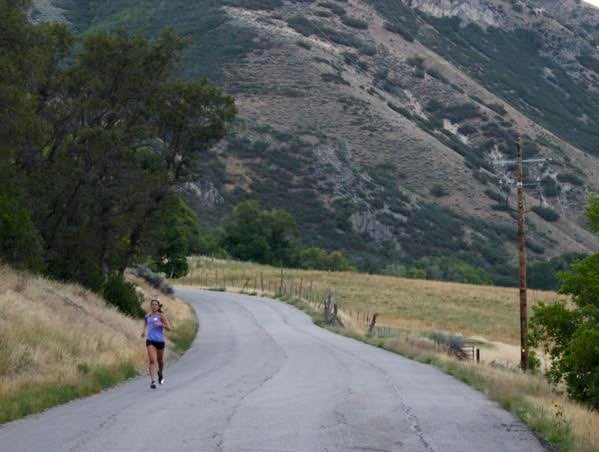 Having patience is really hard for me. It most definitely doesn't come naturally.
"The capacity to accept or tolerate delay, trouble, or suffering without getting angry or upset" is a big beast to conquer. I tend to want things my way within a matter of minutes but it turns out that life doesn't really work that way. Thank goodness for running because it continues to teach me to have patience while out on the road, as well as with the other areas of my life. Running has opened my eyes to creating a PLAN B and to bounce back from the setbacks along the way. My patience continues to grow as I realize through running that the best things are worth waiting for and working my tail off to get them.
So how do we learn patience through running?
Running takes a heck of a lot of work. The results aren't seen overnight. They aren't seen each and every day when we roll out of bed at the crack of dawn and work hard on the road/treadmill/track/trails. It's not like you can just take a long break from running, pick it back up for a week and hit a personal record. When training for a marathon, you can't start out with some 20 milers. After weeks of preparation, building and working, you will get there but you have to be patient in the process. It takes consistency. It takes work each time you lace up those running shoes. But after weeks, months and years, the results come.  And they are so worth it.
Injuries can be pretty common for runners. I know that I have had my fair share and I am sure a lot of you reading have to. Through these running injuries, patience has been forced upon me. For a few weeks I have to sit around, twiddling my thumbs and doing whatever rehab I can for things to heal before my doctor can give me the green light to run again. Patience for me is truly learned by holding back right after an injury and slowly building up to my previous mileage and intensity in an effort to not re-injure myself. Holding back when you are extremely eager to hit the pavement again takes a lot of patience.
I find myself learning a lot of patience on the days when I have a really bad race or training run. It's easy to get depressed, frustrated and throw in the towel when you find yourself regressing or plateauing. The simple route after a bad race would be to get super upset for days or weeks over it. Patience and maturity are learned when we accept our running setbacks and decide to continue to work hard and try all over again. When we learn lessons from the bad runs and move forward, that is when we really grow.
Patience is also found during all of those failed experiments that we have along the way. There are a lot of mistakes that can be made as we are trying to figure out the right fuel, shoes, clothing, how to avoid over training, what type of training plans work for us and many more things. Being okay with the failures, learning from them and continuing to try new methods will teach us some patience.
On race day my patience is always tested. The gun goes off and I have so much adrenaline from the other runners around me, the carb loading has me energized to the max and the taper has me ready to bolt out as fast as I can. But if I am not patient and hold back for those first few miles of a long distance race, then I will suffer during the second half of the race. When I follow my race plan, then I am able to finish the run faster and stronger because I had patience.
I think if we are able to focus on the big picture and our long term running goals, then we will make good decisions in our training. If we are willing to put in the time, hard work and miles, then those results that we want will happen. Progress and strength will come. They don't always come fast but they will come. Keep at it.