Answers To Common Runner Questions About Birth Control
Does birth control cause weight gain or affect your running performance? A doctor has the answers to that and more inside.
Heading out the door? Read this article on the new Outside+ app available now on iOS devices for members! Download the app.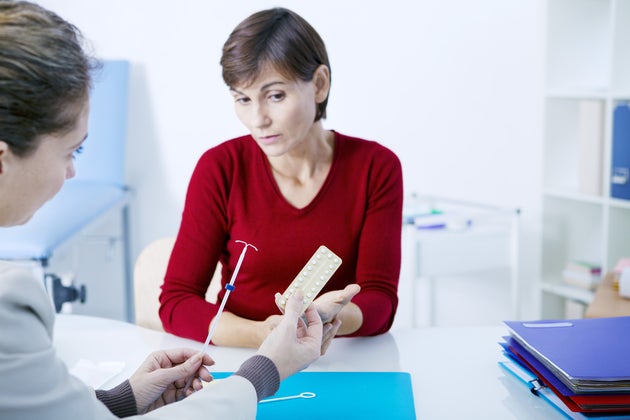 Looking to get an edge before your next half marathon? Hop between the sheets for a little afternoon delight. Runners can harness the power of a totally legal, hugely beneficial PED (performance-enhancing drug), and it's called S-E-X—you get it.
Sex is more fun when done safely—that is, with regular gynecological checkups, STD screenings and a method of birth control that brings you and your partner peace of mind. Dr. Cara Golish Hartle of Virginia Physicians for Women in Richmond, Va., answers your questions about contraception.
There are so many options for birth control! Which one should I pick?
The goal is to find the option that suits you and your lifestyle! Can you remember to take a pill on a daily basis? Consider combined oral contraceptive pills. If you're more consistent on a weekly or monthly basis, you can check out the vaginal ring, patch or injections. If you want something for the long term? A progestin implant in your upper arm lasts up to four years, or an intrauterine device (IUD) lasts from three to 12 years before needing a replacement, depending on the type of IUD selected.
Dr. Hartle's pick: The Mirena IUD. Once it is placed, it is effective for up to five years and is FDA approved for the treatment of heavy menstrual cycles. Bonus: Up to 50 percent of women with this IUD get to skip their period (and all that comes with it) each month.
How will going on birth control impact my performance as a runner?
There are many benefits to using hormonal contraception. Depending on the type you choose, hormonal contraception can be used to decrease the symptoms that keep you hiding under the covers instead of blazing down the trail: bleeding and cramping with menstrual cycles, bloating and fatigue from PMS, menstrual migraines and pelvic pain.
I heard birth control may decrease motivation to work out. Is that true?
The majority of contraceptive methods should not affect mood in a detrimental fashion. Many women see an improvement in mood and motivation due to a reduction of PMS symptoms. However, if you have a history  of depression, talk with your doctor about selecting a method that is free of depot medroxyprogesterone acetate (DMPA), which may lead to worsening symptoms.
Will birth control pills make me gain weight?
Probably not. Most forms have not been conclusively linked to weight gain, especially in women who follow a healthy diet and exercise routine.
Can I use birth control to adjust my cycle? I'd like to avoid a visit from Aunt Flo on race day.
Yes! Avoiding your menstrual cycle on race day is perfectly safe and doable. Skip your week "off" from the pills or ring (normally the darkly colored ones) and instead start a new pack immediately. It is best to avoid switching methods or starting a new method of contraception right before race day, as this could lead to irregular and unpredictable bleeding.