6 Creative Ways To Relieve Common Ailments Without Meds
Popping a pill for pain is easy, but not always necessary. Here are some medication-free ways that you can cure what ails you.
Heading out the door? Read this article on the new Outside+ app available now on iOS devices for members! Download the app.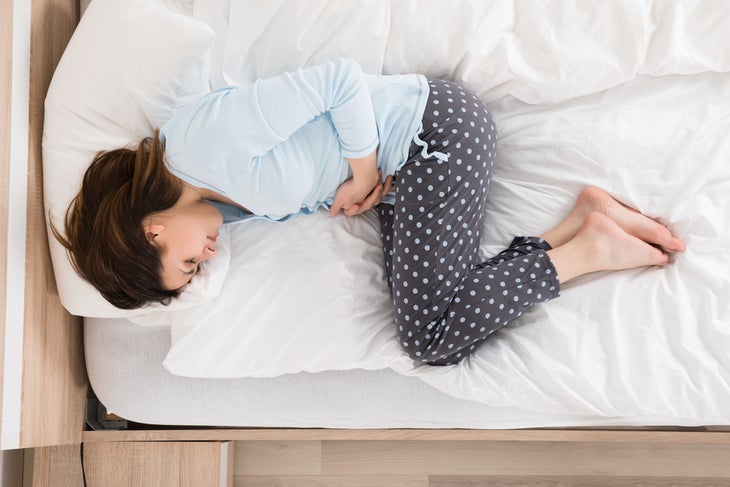 With all the aches, pains, colds and viruses of the winter season, it's easy to pop a pill every time you feel less than healthy. And while there's nothing wrong with that, and it's sometimes very necessary, there are plenty of medication-free ways to cure some very common conditions.
So the next time you're feeling under the weather, consider trying one of these alternative methods to cure what ails you.
If you have a headache…try ice.
While a major migraine probably calls for a pain reliever, for a milder headache try reaching for ice first. Keep an ice pack stashed in the freezer, or grab a bag of frozen veggies in a pinch, sit down and drape the ice across the painful area, moving it around every few minutes where needed (if it's too cold, wrap the ice pack in a towel). Close your eyes and focus on the cold sensation taking away the pain; after ten minutes, take a break and repeat for another ten minutes if the pain persists.
If you have joint pain…try a hot bath.
The cold weather is often a trigger for joint pain, especially if you tend to exercise outdoors. Before trying an oral or topical pain reliever, draw yourself a hot bath and soak for a while. You can try adding a calming essential oil to help you relax; sometimes you may inadvertently tense up because of the pain, making it even worse. After you towel off, ease into a couple basic yoga poses, like child's pose or pigeon pose, to open up your joints while they're relaxed from the heat.
If you have nasal congestion…try saline spray.
Between constant colds and viruses and the dry air inside heated homes and offices, you may feel like you spend three months breathing through your mouth. Medications with nasal decongestants can certainly help, but so can more natural remedies like saline spray; you can find it at the drugstore or make your own by combining a cup of warm water with 1/8 tsp salt and a small pinch of baking soda. Neti pots are also helpful for irrigating your sinuses and don't underestimate the power of opening a window or stepping outside to breathe in the cold air for instant decongestion when the air inside is dry and stuffy.
If you have restless legs…try an electric blanket.
For people who suffer from restless legs, it can be an extremely uncomfortable condition that disrupts your daily life. For more unrelenting cases, prescription medication is sometimes necessary, but if you deal with restless legs only occasionally or during pregnancy, targeted heat can help relax them. While a hot bath may help, it's often not convenient to get in the tub whenever the condition strikes, so an alternative is to use an electric blanket. They heat up quickly, can be used anywhere, and can cover your entire legs without heating the rest of your body. Focusing on the warming sensation is also a useful relaxation technique that can help the episode pass and take your mind of that jumpy feeling.
If you have insomnia…try essential oils.
With all the late nights and holiday parties this time of year, it's easy to reach for a sleeping pill to make sure you get a good night's sleep. But even if you can't curb your late bedtimes, there are ways to get a better sleep more naturally. Keep a bottle of your favorite relaxing essential oil, like lavender, jasmine, or bergamot, and put a few drops on your pillow before bed, or rub a drop into your palms and breathe deeply for a few minutes.
If you have indigestion…try ginger.
Thanks to the endless supply of rich holiday foods, most of us will suffer from indigestion at least once this season. Antacids can be very helpful, but ginger can be just as powerful of a stomach-tamer. Even if you don't particularly love the flavor, there are enough ways to take it that you should be able to find one that works for you. You can eat it raw and thinly sliced or candied for an instant fix, or sip ginger tea or ginger ale to ease nausea slowly.