The Most Important Thing You Can Do To Limit The Effects Of Aging
What can we all do to stay young? The answer to this question is more straightforward than you'd think.
Heading out the door? Read this article on the new Outside+ app available now on iOS devices for members! Download the app.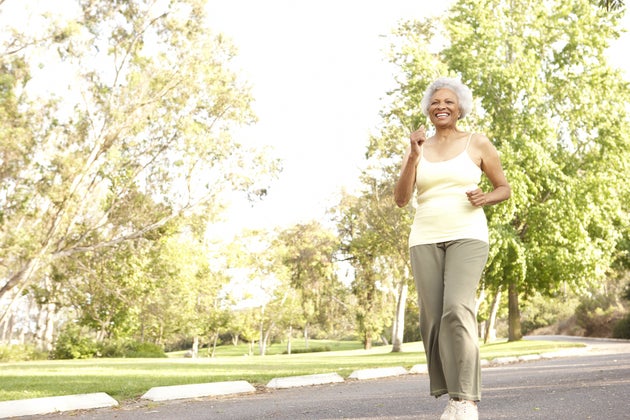 "What can we all do to stay young?"
This question was recently posed by Dr. Jeremy Weisz when he interviewed Dr. Bill Andrews, a world-renowned health and longevity expert, who has spent 34 years focused on extending the human lifespan.
What was Dr. Andrews number one piece of advice? Endurance training!
As an ultra-marathoner himself, Dr. Andrews was quick to point out that you should not overdo the physical limitations of your body but, you should certainly test them and, one of the best ways to do that is through endurance sports like running!
Many of you reading this are no doubt thinking "no sh*t" but it's important for those of us already in the know, to understand the how. And, to understand how we can preserve our youth, let us first define what "aging" means:
In your late 30s: VO2 max decreases (the amount of oxygen your body is able to take in and use as you run)10% per decade.
In your 40s: Wear and tear builds up on your joints, lubricating fluids decline, and connective tissue starts to lose it's elasticity, making athletes more injury prone.
In your 50s: One word—menopause.
In your 60s and beyond: Shrinkage and loss of muscle fibers or loss of overall strength, and the stiffening of arteries surrounding your heart.
HOW ENDURANCE TRAINING HELPS
Endurance training can counteract the nasty, unavoidable, consequence of living a long life by lessening and, in some cases, reversing everything mentioned above:
If you continue to work your cardiovascular system (like say through running!), your VO2 max will not decline as much or as quickly as it otherwise would.
Strength training is a must after 40 (and even prior to) and will positively affect your joints, flexibility and considerably reduce your injury rate.
Although women cannot stop menopause, you can ease the symptoms – sweating, loss of breath, fatigue and irritability – with consistency in cardiovascular training, and possibly some good medication from your doctor as well as adult beverages, in moderation, of course.
As for your arteries? Douglas Seals, a physiologist at the University of Colorado at Boulder, was quoted as saying "[Exercise] will partially, but not completely, prevent arterial stiffening with age but will completely prevent the dysfunction of the arterial lining that develops with age."
He went on to state:
"Exercise, it turns out, is probably as powerful as any other kind of prevention strategy or treatment that has been assessed so far."
We would have to agree!
SAMPLE WORKOUTS
Need a refresh for your cardiovascular system? Try these running workouts:
Progression: 10 minutes easy, 10 minutes hard, 5 minutes recover, 2 minutes all out, 3 minutes recovery = 30 minute run
Hill: short repeats (3-4 minutes) on the road or on a treadmill then 3 mile run
Interval: 4 x 400 meters on the track or on a treadmill with 200 meter jog in between
Ladder: 5-4-3-2-1 minute(s) at 10K pace with recovery being half of the time running hard. Example: 5 minutes at 10K pace, 2 minutes and 30 second recovery