Hungry Runner Girl: Adaptation
In running and in life, we often have to adapt to move forward and get stronger.
Heading out the door? Read this article on the new Outside+ app available now on iOS devices for members! Download the app.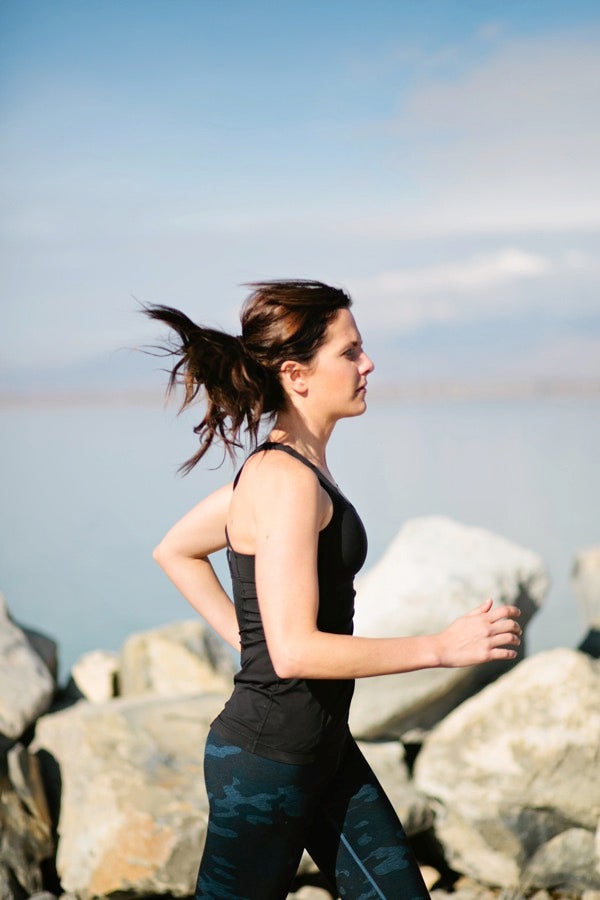 I love to compare life to running, so just bear with me for a few minutes.
The other day as I was running on the treadmill, I started to smile during my 4th mile repeat. I wasn't smiling because I was running on a treadmill in a stuffy gym or because there was a cute boy that walked in (okay, maybe a little bit because of that). I was smiling because I was thankful for the ability we have to adapt both in our running and in our lives.
Our bodies are incredible. We so often are down on our bodies because we think they are just not good enough or we wish they were different. But let's start thinking about all of the amazing things they can do. For example they adapt well to our running.
When you first started running, wasn't it hard to run for just a few minutes? It sure was for me.
The first time you did speed work, didn't it feel like your lungs were going to explode? Mine did.
The first time you ran up the big hill in your neighborhood, didn't you have to stop and walk a few times to get up it? Yep, more than a few times for me.
And now look at what you are doing. You are running miles and miles in a row, climbing hills—it is still hard, but you are doing it— and getting faster the more that you train and work for it.
That is something that I love about our bodies.
I love watching how my body adapts to the workload and the stress of training. At the beginning of this training cycle for my upcoming marathon, the slightest amount of speedwork left me pretty exhausted. The long runs nearly killed me. Ten weeks into training and the workouts have gotten much more intense and longer, but my body has adapted to being able to complete them. Just 10 weeks ago I probably would have flown off the treadmill at the same speeds I am able to do now. So don't stress when you first start a new training plan and a few weeks down the road the workouts scare you a bit.
With proper training your body will adapt. Your heart will become more efficient (and it gets bigger too with endurance training), your muscles will get stronger and more capillaries are produced in order to deliver oxygen to those working muscles. Your VO2Max (your maximum oxygen consumption) also increases, which is pretty helpful when wanting to bust out some hard workouts! You will continue to adapt to a higher level of running and speed.
The same thing happens in life. It is quite amazing.
We all have stress and hard things happen to us that we worry we won't be able to handle. We feel out of shape when a new challenge comes into our lives that we feel we won't be able to cope with. We feel emotional, as if it is just too much and that we are going to need a heck of a lot of 'walking breaks.' This is exactly how I felt when I first got divorced. I thought there was no way I was going to be able to do it all alone. I thought that the emotional workload was going to be way too tough. I didn't feel prepared or strong enough to get through it. Almost two years later and I am doing more than okay now, but it took a lot of work. I made it through it. I adapted to being a single mom. I adapted to the heartache that accompanies a divorce and it all made me stronger.
We work at our struggles, we come up with new solutions and we don't give up. Our insides change a bit with the added stress. Maybe our heart gets a little bigger, just like it does with running, by going through the tough life stuff too.
In both running and life we can only handle so much stress. If we want to adapt to the extra workload we must take time to recover. If we don't, we start to break down. So make sure you are aiding in your body and mind's ability to adapt by taking the day off when you need to. Taking care of yourself and relax.
Don't worry— you will adapt!