How Anxiety-Induced Insomnia Can Affect Performance
If you're having prolonged sleeping problems, address them before they impact performance.
Heading out the door? Read this article on the new Outside+ app available now on iOS devices for members! Download the app.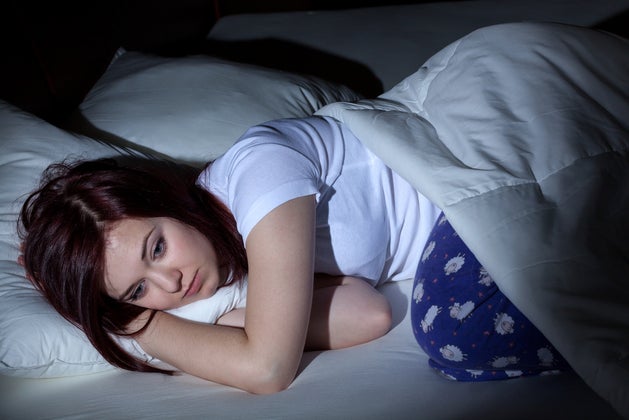 *Courtesy of Competitor.com
Dathan Ritzenhein looked tired after finishing third at the 2013 New York City Half Marathon. He had completed the race in 1:01:10, a pace of 4:40 a mile for 13.1 miles, making him the top American. And he did it on no sleep. In the post-race news conference, Ritzenhein told reporters he had not slept a wink the previous night, a problem the two-time Olympian said he had never experienced before.
"Sleep and anxiety issues are common before big races," said Dr. Jonathan Katz, a clinical psychologist and ultra marathon runner in Westchester County, New York. "Don't worry about the night before the race because adrenaline will take over."
But Katz said if the inability to sleep becomes a pattern, it is time to look for what is causing the tossing and turning and address it before it impacts performance.
Tera Moody, 32, of Boulder, Colo. is a 2:30:53 marathoner who placed 5th in the 2008 U.S. Olympic Trials and represented the United States in the 2009 Marathon World Championships. She has battled insomnia throughout her competitive career, sometimes going months without a good night's sleep.
"It comes in waves," Moody said. "And it's definitely tied to my anxiety. "I usually sleep well the night before the race because there is nothing left to worry about."
For Moody, the toughest nights to get shut-eye are in the days and weeks leading up to the big race. "I feel tired, but then I start to get excited," she said. The week before winning April's Lakefront 10 Miler in Chicago, Moody worried about the impact of an oncoming cold and found herself wide awake at 1:30 in the morning. "I went for a half-hour run and ended at the 24-hour Walgreens where I picked up some cold medicine. I was up the rest of the night."
Dr. Katz says he encourages athletes to take control of the variables they can control; when you go to bed, what you eat, how much alcohol you drink, if any. "That can be very comforting," Katz said.
Katz noted that athletes tend to fixate on the outcome before the race is even run, which can be paralyzing. "People worry they are going to fail," he said. Katz likens the pre-race anxiety to the race itself. "When you are running a marathon, you need to focus on the mile you are running. Once you get ahead of yourself, or conversely, start thinking about the two miles you just ran, it takes time and energy away from the task at hand."
Moody says it is not always that simple. She tried everything to cure her insomnia, from supplements to teas. After a misdiagnosis of sleep apnea, she said one doctor told her to put golf balls in the back her pajamas so it would wake her up when she rolled over. She did not try it.
What has worked for Moody is avoiding TV and email a couple of hours before bedtime. Some studies have found that light from electronics interrupts the circadian rhythm. Instead, she tries to get into bed early with a book. Moody also takes magnesium and melatonin, natural sleep aids, and has a prescription for Ambien, which she only takes if the problem persists for several consecutive nights. Still, sometimes the cumulative sleep loss means changing her training schedule or moving a workout.
Moody's coach, Brad Hudson, says he constructs her training differently than his other athletes, which includes a stable of Olympic Trials qualifiers. "When it comes to training, flexibility is not always the best," Hudson said.
Hudson said most of his runners have specific workouts prescribed for specific days to ensure they get the right amount of rest between stress sessions. But he said runners like Moody do better when they are fresh, so instead he gives her a list of workouts for the week and she does them when she feels most rested. As a coach, Hudson sees it as a part of his job to calm his runners' nerves.
"I try to be more nurturing," he said. "Sports are hard enough without everyone being a Vince Lombardi."
When it comes to putting the problem to rest, literally and figuratively, like Moody, Katz prefers natural methods. He encourages athletes to meditate regularly and recommends dealing with any looming personal issues before getting into bed. But Katz, who has run his fair share of big races, said not all anxiety is bad. In fact, he says a healthy amount of anxiety actually helps your body prepare for the race.
"If there is no anxiety, you are probably too laid back," he said.
If you want to read more about how sleep can affect running, try these articles:
The Importance of Sleep for Runners
Sleep In—It Will Make You Faster
About the Author: Jason Holder is TV news producer, Freelance writer and runner in New York City. He finished this year's Boston Marathon in 2:37:55 (on no sleep). You can follow him on Twitter @jauntingjourno