3 Easy Dips Perfect for Sharing
Want a nutritious post-run app? Start with these.
Heading out the door? Read this article on the new Outside+ app available now on iOS devices for members! Download the app.
Runners need a healthy amount of carbs and fat to perform their best: Carbs replenish spent energy, and healthy fats support cell growth and repair. Try these bread-dipping oil recipes from Simon Lusky, owner of Revel Kitchen in St. Louis, and then feel free to experiment on your own. Start by combining herbs grown in the same region, and mix and match from there.
[Related: Plant-Based Oils are Nutritional Liquid Gold]
Sichuan Sesame Dipping Oil Recipe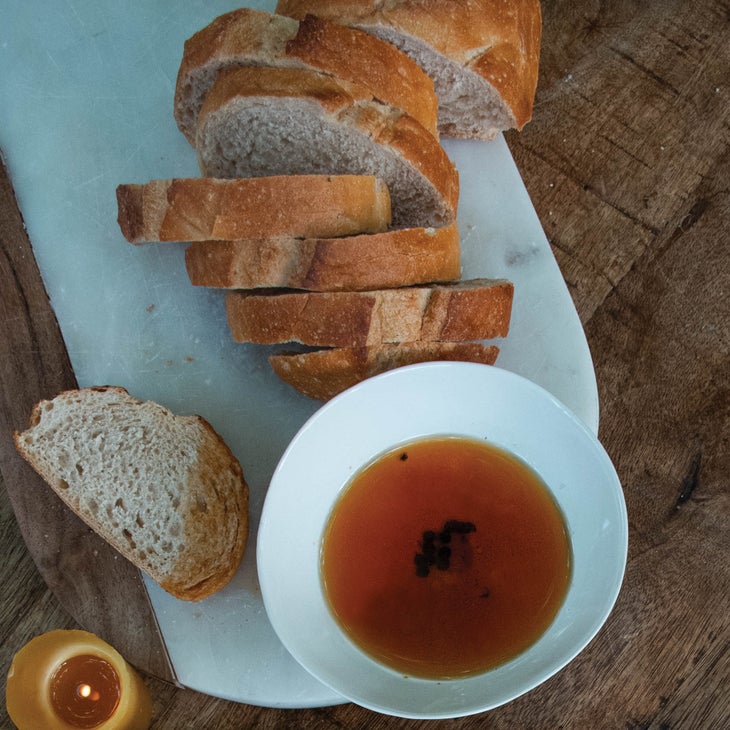 1 cup sesame oil
2 Tbsp. Sichuan peppercorns, crushed slightly
Heat oil in a large skillet over medium heat until it comes to a light simmer. Add crushed peppercorns, and immediately remove from heat. Allow to sit for 1 hour.
Using a fine-mesh sieve, strain oil into an airtight jar. Add a pinch of peppercorns back to oil and seal. Store at room temperature. Pairs well with crusty sourdough, or use as a dipping sauce for tuna or spring rolls.
Tuscan Bread Dip Recipe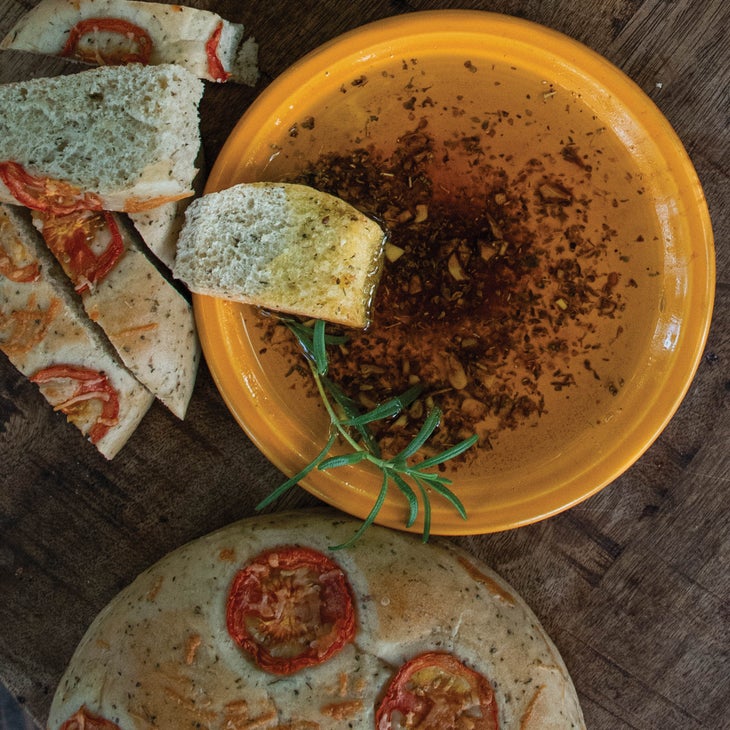 1 cup extra virgin olive oil
1 tsp. kosher salt
1 tsp. dried rosemary
1 Tbsp. dried oregano
1 tsp. dried basil
2 garlic cloves, peeled and minced
1 tsp. balsamic vinegar
Combine all ingredients in a medium bowl and whisk until combined, about 30 seconds. Serve with warm hearty Italian bread, like focaccia.
Chimichurri Dipping Sauce Recipe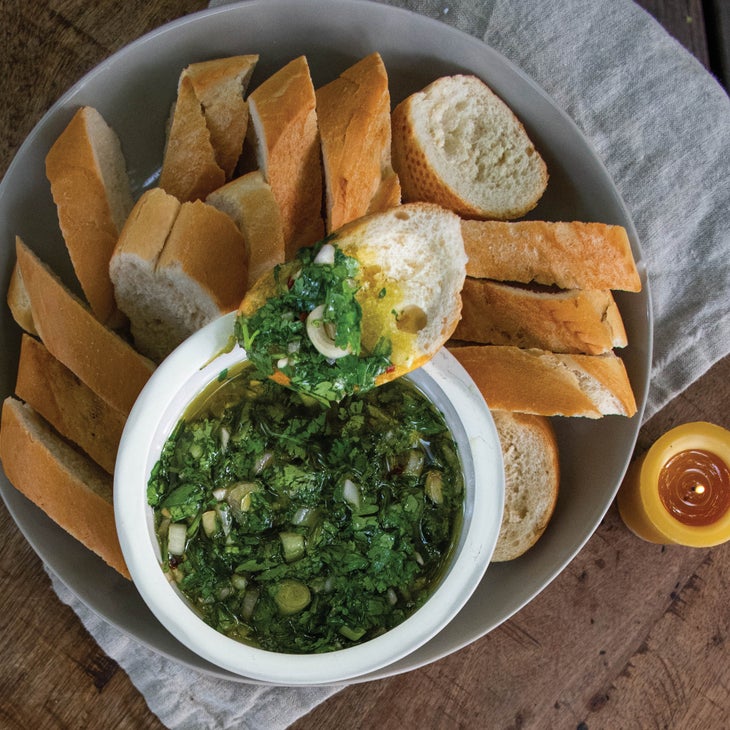 2 Tbsp. red wine vinegar
1 cup extra-virgin olive oil
3 garlic cloves, minced
1 shallot, minced
1 pinch red pepper flakes
1 tsp. dried oregano
1 bunch parsley, finely chopped
1 bunch cilantro, finely chopped
1 scallion, white and light green parts thinly sliced
1 pinch kosher salt and pepper
Place vinegar in a medium bowl. Whisking constantly, add olive oil in a slow drizzle until emulsified. Add remaining ingredients and whisk until combined. Serve with a crusty artisan or French bread.