5 Cost-Effective Foods That Pack A Nutritious Punch
Save cash and still eat like a champ with these cost-effective foods.
Heading out the door? Read this article on the new Outside+ app available now on iOS devices for members! Download the app.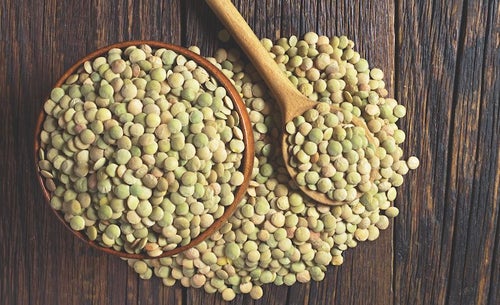 If you're feeling a little strapped for cash, it's understandable that you might be looking for places to spend less. But when you're shopping for a calorie-hungry active body or trying to feed a family, the grocery bills can really add up—especially if you're tossing items like grass-fed beef and organic blueberries in your cart. That's why, to slow the drain on your savings account, you should spin your wheels toward these foods that give you a big nutritional bang for your hard-earned buck.
Canned Sardines
A trip to the fish counter can net you a pretty hefty bill at the cash register, but if you cast your line for tins of sardines, you won't blow up your food budget. Costing less than canned salmon and tuna, sardines are not only lower in potentially dangerous contaminants like mercury and PCBs, they also deliver a boatload of nutritional benefits including muscle-building protein, mega-healthy omega-
3 fats, hard-to-get vitamin D and vitamin B12, a nutrient your body uses to make DNA, the genetic material in all cells. And if you choose sardines that still contain their softened bones, you'll benefit from a healthy dose of bone-strengthening calcium. Choose sardines packed in water or tomato sauce instead of vegetable oils.
Make: Sardine Pesto Bowls
Place ½ cup cooked freekeh in a bowl. Top with tender salad greens, halved cherry tomatoes, sliced roasted red pepper, grated carrot, canned sardines and sliced Kalamata olives. Stir together 2 tablespoons prepared pesto, 2 teaspoons extra virgin olive oil and 2 teaspoons red wine vinegar. Drizzle pesto dressing over sardine bowl.
Dried Lentils
For the sake of our health and the health of the planet, we should all be eating more plant-based proteins. And where better to start than with ridiculously cheap dried lentils? For no more than $2 a pound, you get a wide range of nutrients including iron, magnesium and folate, not to mention staggering amounts of fiber—about 8 grams in ½ cup cooked. By helping to fill you up and improving blood-sugar control, a high-fiber diet can help you win the battle of the bulge.
And unlike dried beans, lentils do not require an annoying pre-soak before cooking. Simply simmer dried green, brown or black lentils in a pot of water until tender, about 20 minutes.
Make: Lentil Tacos
Place flesh of ½ avocado and juice of 1 lime in a bowl and mash together. Finely chop remaining avocado. Add chopped avocado, 1 cup chopped mango, 1 seeded and chopped Roma tomato, ¼ cup finely diced red onion,  cup chopped cilantro, 1 minced jalapeno and a couple pinches salt to the bowl with the mashed avocado and stir everything together. Line warmed corn tortillas with baby spinach and top with cooked lentils, chunky guacamole and roasted pumpkin seeds.
Potatoes
Per pound, potatoes are one of the cheapest vegetables that you can drop in your grocery cart. And, yes, despite what spud bashers say, they are a nutritious addition to a runner's diet. On top of providing energizing carbs to fuel hard runs, potatoes offer up several vital nutrients including vitamin B6, potassium, vitamin C and manganese. Eat the skin, and you'll also get closer to nailing your daily fiber quota. While a 2017 American Journal of Clinical Nutrition study found that people who ate fried potatoes (hello, French fries) two or more times a week had an increased risk of mortality, those who ate un-fried potatoes had no increased risk of death.
Make: Broccoli Potato Mash
Place 1½ pounds cubed Yukon gold or russet potatoes in a steamer basket set in a large saucepan filled with at least 1 inch of water. Bring to a boil and steam covered for 10 minutes. Place 4 cups chopped broccoli on top, cover and steam until the potatoes and broccoli are tender, 6 to 8 minutes. Transfer potatoes and broccoli to a food processor container and pulse with ½ cup grated Parmesan, ½ cup warmed milk, ¼ cup parsley, 1 tablespoon Dijon mustard and ½ teaspoon salt.
Millet
While quinoa gets all the accolades, consider millet a less spendy whole-grain addition to your shopping list. Costing half as much as quinoa, millet is also gluten-free and will infuse your diet with fiber, B vitamins and magnesium, a mineral linked to improve brain and heart health. It has a corn-like flavor, pleasant chewy texture and is relatively quick to cook. So millet shouldn't only be for the birds.
Make: Creamy Millet Porridge
Soak 6 pitted dates in 1 cup hot water for 15 minutes. Place dates and soaking liquid in a blender container along with 2 cups water and blend until almost smooth. Place date water, 1 cup millet, 1 teaspoon cinnamon, ¼ teaspoon nutmeg and a pinch of salt in a medium-sized saucepan. Bring to a boil, reduce heat to medium-low and simmer until water has been absorbed, 20 to 25 minutes, stirring every couple minutes for a creamy consistency. Stir in ½ cup milk and heat for another 5 minutes. Serve topped with chopped nuts and a drizzle of maple syrup.
Peanut Butter
In recent years, ye-olde peanut butter has played second fiddle to pricey nut butters like almond and cashew. But this delicious budget-friendly spread shouldn't only be reserved for schoolyards. People are quick to forget that peanut butter still has more protein than its competitors (4 grams per tablespoon versus 2 grams in almond butter) not to mention plenty of other nutritional perks including ticker-friendly monounsaturated fat and lofty amounts of vitamin E. It's best to stick with natural peanut butters with no added sugars or hydrogenated oils.
Make: PB&J Smoothie
Blend together 1 cup plain Kefir, 1 tablespoon peanut butter, 2 teaspoons honey, ½ teaspoon vanilla, ¼ teaspoon cinnamon, ½ cup frozen cherries and ½ cup frozen strawberries. Pour into a glass and scatter on granola or roasted peanuts.
Related:
The Most Affordable Healthy Foods For Runners
The Secret To Prioritizing Healthy Food With A Busy Lifestyle