Give Your Body A Protein Boost With These 10 Healthy Snacks
A registered dietitian offers her tips for runners who want to boost their daily protein intake.
Heading out the door? Read this article on the new Outside+ app available now on iOS devices for members! Download the app.
It probably comes as no surprise that Americans are snacking more than ever before. On average, the typical person consumes 500 calories from snacks per day, according to a recent study conducted by Food Surveys Research Group, and those snacks tend to be high in carbs and sugar and low in protein. For runners, this high-carb snacking routine may be somewhat justified, but protein is also necessary for satiety and muscle repair. I challenge you to look at your snacking routine and evaluate the protein content. If you're low on this important macronutrient, you may want to try one of these 10 high-protein snacks. This list includes homemade and store-bought options, so you'll have no excuses to skimp.
Crunchy Chickpeas (Two Ways)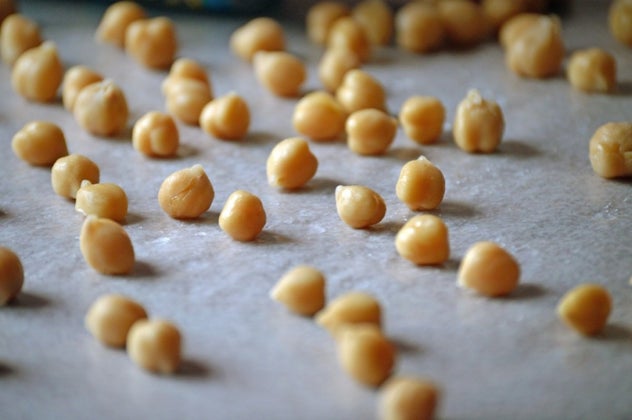 This is my favorite go-to weekday snack. Made simply with chickpeas, oil and some spices, these crunchy chickpeas serve up six grams of protein in a half-cup serving. Plus, they are the perfect salty alternative to potato chips.
Healthy Energy Bites
These chocolate energy bites are packed with protein-rich ingredients, like skyr yogurt, nuts, almond meal and chia and hemp seeds. They're made with a simple no-bake recipe, so you can make an entire batch and nosh on them all week.
Edamame Avocado Hummus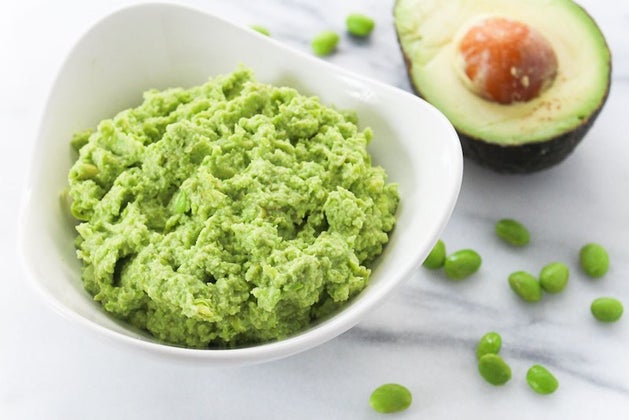 Switch up your hummus game with a higher protein bean: edamame. This creamy hummus will fill you up, and it provides plenty of protein and healthy fat.
Smashed Eggs On Toast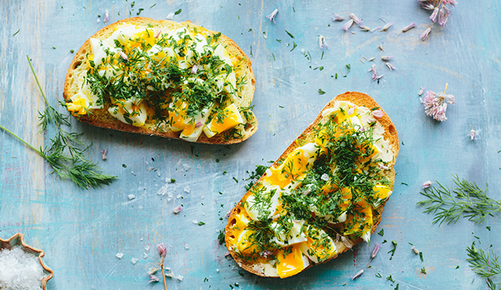 Eggs are a great source of post-workout protein, and they cook up in minutes. For this recipe, add a generous sprinkling of herbs on top and a piece of toast beneath, and you'll have a protein-packed breakfast that'll keep your energy levels up for hours.
Raw Chocolate Peanut Butter Protein Bars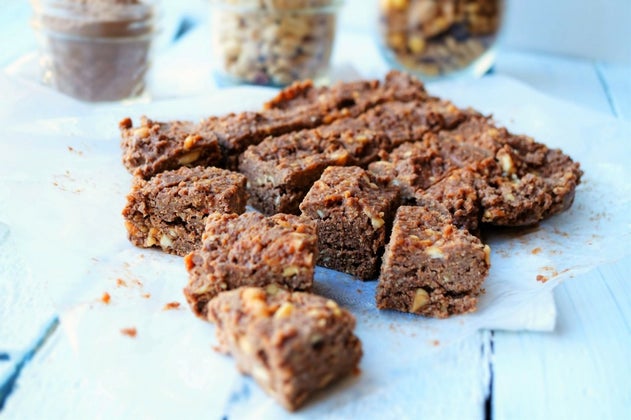 Does anything get better than the combination of chocolate and peanut butter? How about a homemade chocolate peanut butter bar with protein that doesn't require an oven? You're going to want to add this to your weekly meal plan stat!
Cabot Snack Pack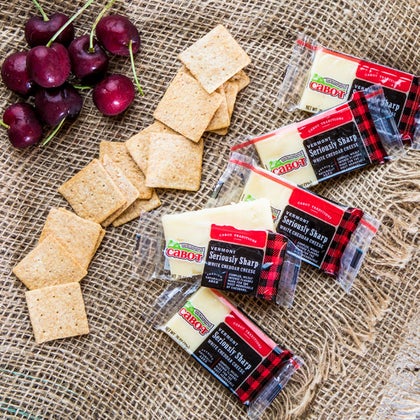 "I like to keep string cheese or other individually-wrapped snack-size cheeses on hand for protein at snack time," says Karman Meyer, R.D., L.D.N. Each 3/4-ounce bar has five grams of protein and just 80 calories, so feel free to eat two!
KIND Protein Bars

This new line of bars from KIND ups the protein ante. With 12 grams of protein per bar and yummy flavors like Crunchy Peanut Butter, Double Dark Chocolate Nut, Toasted Caramel Nut and White Chocolate Cinnamon Almond, these are perfect to throw in your purse or gym bag for a quick post-workout snack.
GoGo Squeez Yogurtz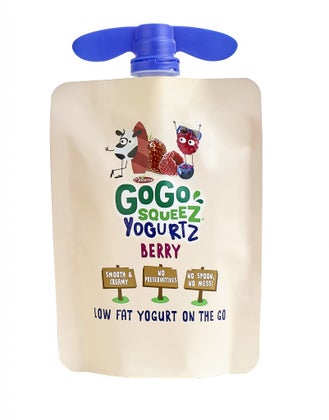 These portable yogurts aren't just for kids. "There are times when I just don't want to eat another bar on the go, so I have two GoGo Squeez Yogurtz (eight grams of protein in two pouches)," says Deanna Segrave-Daly, R.D., a spokesperson for the brand. "They are shelf-stable, so there is no need to worry about keeping them cool."
Wild Planet Tuna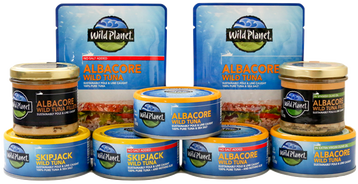 "This portable high protein and omega-3-packed fish is my go-to snack or quick meal," says Kristina LaRue, R.D., C.S.S.D. "Mix with avocado, dried fruit and freshly-ground pepper for a tasty tuna salad, like this one," she adds, noting that this particular brand sources tuna lower in mercury.
Enlightened Roasted Broad Bean Crisps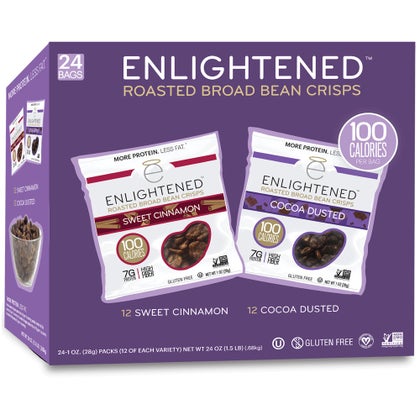 "These crunchy snacks have seven grams of protein and five grams of fiber in a one-ounce serving," says Lauren Harris-Pincus, MS, RDN. "They come in both sweet and savory flavors like wasabi, sriracha, BBQ, sea salt, garlic and onion, cocoa dusted and sweet cinnamon."
Editor's note: Natalie Rizzo is a nutrition spokesperson for KIND.
Related:
6 Signs You're Not Getting Enough Protein
7 Protein Powders That Passed Our Rigorous Taste Test