Eating Superfoods Can Help Reduce Stress
There are more benefits to eating superfoods than having a well-rounded diet. One doctor shares how they can help you beat stress too.
Heading out the door? Read this article on the new Outside+ app available now on iOS devices for members! Download the app.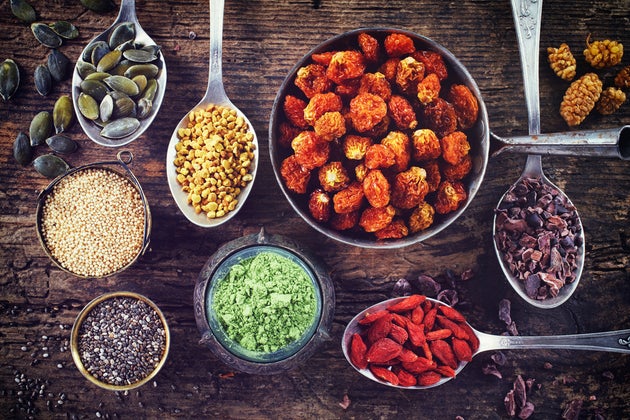 Superfoods are rich in nutrients and boost your immune system. It turns out, the health benefits are greater than you may know. If you are experiencing stress, turning to superfoods may be the answer.
"Under stress, the body becomes toxic and deficient," explains Dr. Pete Sulack, America's Leading Stress Expert & Founder of StressRX.com. "In order to bring it back to a place of homeostasis and rest, we need to feed our mitochondria (those powerhouses located in each and every cell of our bodies) and we need to detoxify our bodies on a regular basis."
The Best Way To Get Your Superfoods
Superfoods both nourish and support your cells to feed your body efficiently. In order to get the most benefits, it is recommended that you eat superfoods raw.
"Heating food destroys its nutrients and natural enzymes," shares Dr. Sulack. "There is a saying, 'If you cook it, you kill it.' If you have to cook, let's say green beans or cabbage, just gently sauté it in some grass-fed butter or coconut oil."
Dr. Sulack notes that not everyone can tolerate raw foods, so taking baby steps every day is the way to acclimate. You can try juicing or making smoothies in the beginning or even ferment them for added benefits (think: kombucha!). Some foods are okay to cook, because it helps them release their nutrients and become more absorbable. Dr. Sulack shares that these include squash, pumpkin, tomatoes and sweet potatoes.
Other Superfood Benefits
In addition to stress relief, superfoods can help with weight management and brain function.
 "Researchers have found that superfoods actually improve brain fitness and function, which makes sense since the brain is an organ; not just the mind," explains Dr. Sulack. "Superfoods improve short-term memory, increase alertness, improve one's problem-solving abilities and boost mental acuity."
Instead of relying on superfoods when you are already stressed, it is good to include some in your overall nutrition. Because stress is present everyday, you can build a sufficient amount of the nutrients up by regularly consuming superfoods.
"When we talk about superfoods, we shouldn't forget herbs and spices," adds Dr. Sulack. "Some spices like cinnamon, ginger, and turmeric are great at battling systemic inflammation in the body that happens as a result of chronic stress."