What To Look For When Choosing A Doctor
A former cardiologist looks at how medicine is changing and how its affecting doctors.
Heading out the door? Read this article on the new Outside+ app available now on iOS devices for members! Download the app.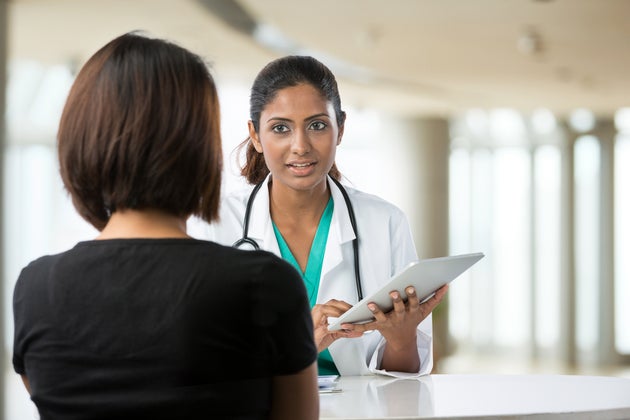 When it comes to visits to the doctor, it can be nerve-wracking to put your life into someone else's hands. There is only so much research you can do on your own before WebMD tells you that you are doomed and you realize a professional opinion is probably best. But how do you know your doctor has your best interest at heart?
In his book, Predatory Medicine, Dr. J. S. Vangrow asks that same question. We talked to him to find out what you can do when interacting with your doctor to know if they are on your side. "The most important advice I have for anyone seeking medical care is take responsibility for your own healthcare and wellbeing," he stresses.
What are some things people can look for when choosing a new doctor?
There is no certainty the physician you choose by whatever method you use will be perfect for you. I would recommend first asking your relatives or friends about their physician. If they feel very positive, that would be a good place to start. Less subjectively, contacting the local medical society or nearby hospital for a list of their properly credentialed qualified physicians would be appropriate—then you would have to select one.
In order to assist you in that selection, you would need to do some research. Much of the information you need will be available online. There are numerous websites that offer this information; I recommend the state medical board website. You should verify the level of training and specialty board certification. There may be special aspects you are interested in such as:  age, gender, ethnicity, languages spoken, office location and so on. All of this is available.
Once you select a physician, you may consider going to the medical board website to verify the physician is in good standing and whether there are any outstanding judgments or other issues. There are other commercial websites that grade physicians based on consumer input which might be of interest.
The bottom line is that these efforts may inform you the doctor is well-trained and in good standing, but until you actually meet him or her you will not know if that physician is a good fit for you.
Once meeting with a doctor, what are some of the "red flags" people can look out for?
This is an extremely difficult and sensitive topic that is covered in detail in my book, Predatory Medicine. There are some doctors that seem impersonal or gruff, but may be the most competent. On the other hand, there are those that are very personable and friendly, but are not competent. It is difficult for the patient to know. One clue is on the initial visit, a comprehensive history and physical exam should be complete and thorough. This should require at least 15 to 20 minutes. If the evaluation seems rushed or superficial, this should be of concern. Also, be concerned if the doctor listens to your heart and lungs or examines your abdomen through your clothing.
How do you know if your doctor is having a bad day /personal issue or if they are not looking out for your best interest?
Anyone can have a "bad day," but if your doctor has a bad day it can seriously impact your wellbeing. If it is the first visit with this doctor, you may not know until you interact with him or her on subsequent visits—if you choose to return. If you have had prior visits with this doctor, it may be apparent he or she is having a bad day by his or her demeanor.
The question is, are his or her actions on that day having an impact on your care? The only way, in my opinion, you can make a judgment is to review your medical record for that visit and be certain the record accurately reflects what transpired.
From my experience, I advocate that patients obtain copies of their medical records routinely and review them for accuracy. If there are discrepancies they should be resolved with the doctor on a subsequent visit.
Do you think this is all part of a greater problem-not just a few doctors but a large number?  Is it training industry stressors, or something else?
There have always been a few lazy, incompetent, or unscrupulous physicians and there always will be. My concern is that healthcare is changing—greater reliance on technology and corporate entities making the conventional doctor/patient relationship obsolete, resulting in the physician becoming a 9 to 5 technocrat. It is unclear if practicing medicine through outcome-oriented and cost-efficient algorithms will result in better, more efficient healthcare to compensate for the loss of traditional medical practices. It may decrease incompetent, unethical, or unscrupulous behavior, but at what cost?
Read More:
The Doctor's Orders For Working Out Sick
Pill Poppers: The Truth About Vitamins