Bone Health Is One Important Thing No One Talks About
Excellent bone health is more than staying active and eating calcium.
Heading out the door? Read this article on the new Outside+ app available now on iOS devices for members! Download the app.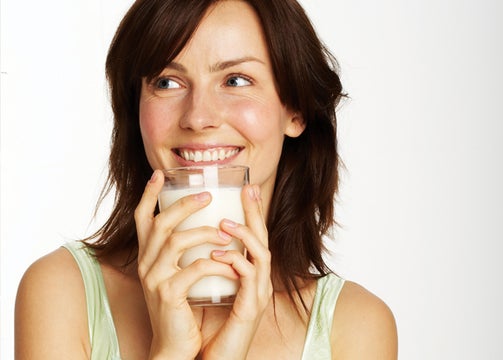 You may still be making (or already breaking) your New Year's Resolutions. When it comes to health, most of our resolutions have to do with weight loss. Something we don't necessarily think about is how to keep our bones healthy for years to come.
We chatted with bioengineer, author and researcher, Dr. John Jaquish, to see how runner's can keep their bone health top of mind and use exercise to help build bone mass.
"Many people are beginning to consider their bone health, but this is a result of greater bone health education in the past 10 years," explains Dr. Jaquish. "You can't see your bone health in the mirror and many people who exercise think that they have healthy bone density, however are disappointed when they see their bone scans."
Activities such as yoga and Pilates don't provide enough force or loading to have an effect on bone density, and activities such as running are high-impact so can come with a lot of injury. It turns out, decreasing bone density is one of the top bone health issues women face.
"There are two things that contribute to increased fracture risk: falls and decreasing bone density," mentions Dr. Jaquish. "Fall risk increases as people are less physically active and thereby have a decreased sense of balance and agility. This starts a downward spiral as the more afraid someone is of a fall, the less active they become, and the worse their balance is."
The more dense your bone is, the less likely it is to break. So staying active is important, but so is doing the right type of activity. Though you may have heard that resistance exercise can help build bone, Dr. Jaquish thinks that recommendation alone is very incomplete.
"It doesn't state how much load is required to affect the bone," he muses. "Research out of the University of Bristol in the United Kingdom has identified 4.2 multiples of bodyweight as being the lower threshold for triggering hip bone density growth in the broad population that they studied. Think about that… How many people use more than 4-times their bodyweight when exercising?"
Dr. Jaquish created a medical device to treat bone density loss (and he actually helped reverse his mom's osteoporosis.
"This is specific therapy that aims to have people be able to load their own bones so that they can trigger bone density growth," explains Dr. Jaquish. "The early studies that myself, and 3rd party groups have done indicate that people who engage in this therapy can, in 6-18 months change their diagnosis from osteoporosis back to healthy bone levels. For some this can represent a reversal of years of bone loss."
Women of all ages should be thinking about their bone health and runners, specifically, should be aware of what high-impact performance is doing to their bones. Resolving to talk to your doctor about your bone health and working to have proper biomechanics while on the run can help you keep the bones healthy and dense.
RELATED:
Bone Health For Female Runners
Simple Tricks For Making Healthy New Year's Resolutions